Nepal is a landlocked country located in South Asia and is known for its breathtaking natural beauty, rich cultural heritage, and warm hospitality. It is a popular tourist destination for adventure seekers, culture enthusiasts, and spiritual seekers. From the towering peaks of the Himalayas to the lush jungles of Chitwan National Park, Nepal has something to offer everyone.
One of the reasons why Nepal is a popular destination for tourists is because of its low crime rate. While it's not completely free of crime, the overall crime rate is relatively low compared to other countries. The people of Nepal are generally friendly and welcoming towards visitors and tourists, which adds to the appeal of the country as a safe travel destination.
However, like in any other country, there are still risks involved in traveling, and tourists should take appropriate safety measures. One of the most common problems in Nepal is pickpocketing and bag theft, especially in crowded areas. Tourists should be vigilant about their belongings and avoid carrying valuable items such as jewelry and expensive electronics in public places. It is also advisable to use a money belt or a secure bag that can be worn close to the body to prevent theft.
Another risk associated with traveling to Nepal is altitude sickness, which is common when trekking or hiking in the mountains. Visitors should acclimatize properly before attempting any high-altitude treks and be aware of the symptoms of altitude sickness. It is also essential to carry appropriate gear and equipment, including warm clothing, sturdy footwear, and a first aid kit.
In addition to these risks, tourists should also be aware of the weather conditions in Nepal, which can be harsh and unpredictable, especially during the monsoon season. Visitors should plan their trips accordingly and be prepared for potential weather-related disruptions.
Despite these risks, Nepal remains a safe and rewarding destination for tourists who take appropriate safety precautions. By being aware of the risks and taking steps to mitigate them, visitors can enjoy a memorable and fulfilling experience in this beautiful and hospitable country.
A Complete Guide to Full-Service Travel from Arrival to Departure
Discover the wonders of Nepal without compromising on comfort or style. This blog post will take you through a luxurious journey in Nepal, covering everything from your arrival at the airport to your departure, and ensuring you experience the best of this breathtaking country. We'll introduce you to the finest accommodations, exclusive tours, and personalized services that cater to your every need.
Warm welcome at the airport
Upon arrival at Tribhuvan International Airport in Kathmandu, you'll be greeted by a representative from Luxury Holidays Nepal. They'll escort you to a private vehicle and whisk you away to your opulent hotel, where you can relax and recover from your journey.
Luxurious accommodations
Choose from a range of lavish hotels and resorts, such as Dwarika's Hotel in Kathmandu, the Pavilions Himalayas, or Tiger Mountain Pokhara Lodge. Enjoy spacious rooms, sumptuous bedding, fine dining, and indulgent spa services. These properties also offer immersive cultural experiences to enhance your stay.
Private guided tours
Embark on private guided tours of Nepal's cultural and natural treasures. Explore UNESCO World Heritage sites, ancient temples, and vibrant markets with knowledgeable local guides. Learn about the history, culture, and traditions of Nepal while enjoying the personalized attention and flexibility to customize your itinerary.
Personalized concierge services
Enjoy the convenience and peace of mind that come with personalized concierge services. Your dedicated concierge will handle everything from arranging private transportation to booking exclusive experiences and making dinner reservations at the best local restaurants.
Professional handling Team
At Luxury Holidays Nepal, we pride ourselves on our professional team of experts, dedicated to providing unparalleled service and ensuring that your luxury tour and trek in Nepal exceeds all expectations. Our team members are carefully selected based on their experience, skills, and passion for delivering the finest travel experiences. Here's an overview of the key players in our team:
Luxury Travel Specialists
Our travel specialists are adept at creating bespoke itineraries, tailored to suit your unique preferences and interests. They are well-versed in Nepal's diverse attractions and work closely with you to craft the perfect luxury tour, ensuring every detail is meticulously planned and executed.
Professional Trekking Guides
Our experienced trekking guides are trained to provide the highest level of service and safety during your luxury trek. They are certified by the Government of Nepal and possess extensive knowledge of local culture, flora, and fauna, as well as first-aid training and emergency response skills.
Private Tour Guides
Our private tour guides are local experts with in-depth knowledge of Nepal's rich history, culture, and natural beauty. They are skilled communicators and attentive to your needs, ensuring your experience is both informative and enjoyable.
Skilled Porters
Our dedicated porters are essential to the success of your luxury trek, taking care of the logistics and carrying your luggage, camping equipment, and supplies. They are well-trained and experienced, ensuring your belongings are transported safely and efficiently.
Accommodation and Dining Partners
We collaborate with the finest hotels, resorts, and dining establishments in Nepal, handpicked for their impeccable service, luxurious amenities, and commitment to excellence. Our partners share our dedication to providing unforgettable experiences, ensuring your stay is nothing short of extraordinary.
Wellness and Spa Professionals
Our wellness partners, including yoga instructors, meditation teachers, and spa therapists, are experts in their respective fields. They are committed to helping you relax, rejuvenate, and reconnect with yourself during your luxury wellness retreat.
Private Transportation Providers
We work with reliable and professional transportation providers, offering luxurious private vehicles, helicopters, and even chartered flights for your convenience. Our drivers and pilots are experienced, ensuring your safety and comfort throughout your journey.
Concierge Services
Our personalized concierge services are designed to anticipate and fulfill your every need. From arranging private transportation to booking exclusive experiences and making dinner reservations, our concierge team is at your disposal, ensuring every aspect of your trip runs smoothly.
To learn more about the team, please click here.
Experienced Field Staff
At Luxury Holidays Nepal, we believe that our experienced field staff is the backbone of our successful luxury tours and treks. Their in-depth knowledge, professionalism, and dedication to providing exceptional service are essential in creating unforgettable experiences for our clients. Here's an overview of our field staff and their roles:
Trekking and Tour Guides
Our experienced trekking and tour guides are certified by the Government of Nepal and have undergone extensive training in first aid, emergency response, and eco-friendly practices. They possess a wealth of knowledge about local culture, history, flora, and fauna, and are skilled at adapting itineraries to suit the needs and preferences of our clients. Their top priority is ensuring the safety and satisfaction of our clients throughout the journey.
Assistant Guides
Assistant guides play a crucial role in supporting our lead guides during treks and tours. They are also trained and certified, with a deep understanding of local culture and natural environments. Assistant guides help ensure the smooth operation of each trip, attending to the needs of our clients and assisting with any unexpected situations that may arise.
Porters
Our skilled porters are responsible for carrying our clients' luggage, camping equipment, and supplies during treks. They are well-trained in proper carrying techniques and have extensive experience working in the challenging terrain of the Himalayas. Porters ensure that our clients' belongings are transported safely and efficiently, allowing our clients to fully immerse themselves in the trekking experience without being weighed down by heavy gear.
Support Staff
Our support staff includes drivers, equipment handlers, and logistics coordinators, who work behind the scenes to ensure the smooth operation of our luxury tours and treks. They are responsible for transporting clients between destinations, maintaining and organizing equipment, and coordinating with our office staff to keep trips running on schedule.
Regular Maintenance and Update (Every 6 Months)
At Luxury Holidays Nepal, we recognize the importance of continuous improvement and staying up-to-date with the latest industry trends and standards. We are committed to regular maintenance and updates every six months to ensure that we continue to provide exceptional service and exceed our client's expectations. Here's an overview of our approach to regular maintenance and updates:
Staff Training and Development
We invest in ongoing training and development programs for our team members, including guides, porters, support staff, and office personnel. Regular training sessions focus on improving skills, sharing best practices, and staying informed about the latest industry developments.
Health and Safety Measures
Every six months, we review and update our health and safety protocols to ensure that we are adhering to the highest standards. This includes first aid training, emergency response procedures, and risk assessments for all our tours and treks.
Equipment Maintenance and Upgrades
We regularly inspect, maintain, and upgrade our equipment, including camping gear, vehicles, and communication devices, to ensure that everything is in optimal condition and adheres to safety standards.
Accommodation and Dining Partners
We regularly evaluate our partnerships with hotels, resorts, and dining establishments to ensure that they continue to meet our high standards of quality and service. We also keep an eye out for new and upcoming properties that can enhance our client's experiences.
Itinerary Reviews and Updates
Our team reviews and updates our tour and trek itineraries every six months, taking into account factors such as seasonality, client feedback, and new attractions or experiences. This allows us to continually refine our offerings and provide the most memorable and unique experiences for our clients.
Client Feedback Analysis
We actively seek and analyze feedback from our clients to identify areas where we can improve and to gain insights into their preferences and expectations. We use this feedback to update our services and offerings, ensuring that we continue to meet and exceed the needs of our clients.
Market Research and Industry Updates
Our team stays informed about the latest trends, developments, and best practices in the luxury travel and trekking industry. We regularly review industry news, attend conferences and workshops, and collaborate with industry peers to stay ahead of the curve and maintain our position as a leading provider of luxury travel experiences in Nepal.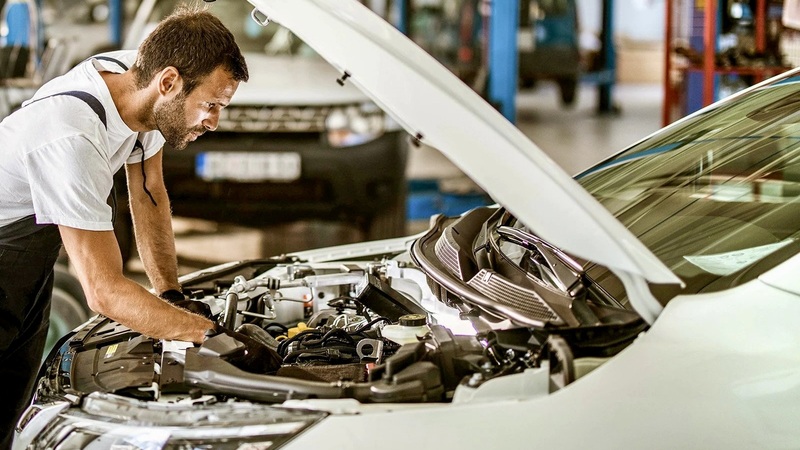 To learn more about the fleet we use, please click here.
Stay in luxury accommodations:
Nepal offers a variety of luxury accommodations, ranging from opulent hotels and resorts to boutique lodges and wellness retreats. These properties are known for their impeccable service, sumptuous amenities, and commitment to providing unforgettable experiences for their guests. Here are some of the top luxury accommodations in Nepal:
Dwarika's Hotel, Kathmandu
Dwarika's Hotel is a heritage property that showcases traditional Nepalese architecture and craftsmanship. This luxury hotel offers spacious rooms, exquisite dining, and a serene ambiance, making it an ideal retreat after a day of exploring the bustling city of Kathmandu.
The Pavilions Himalayas, Pokhara
Nestled amidst rice fields and the Annapurna mountain range, The Pavilions Himalayas offers eco-friendly luxury villas with private gardens, plunge pools, and stunning views. The resort features a spa, organic farm-to-table dining, and various activities, including yoga and cooking classes.
Tiger Mountain Pokhara Lodge
Perched on a hilltop, Tiger Mountain Pokhara Lodge offers breathtaking views of the Himalayas and Phewa Lake. The eco-friendly lodge features cozy rooms with private verandas, a pool with a view, and delicious cuisine prepared with fresh, locally sourced ingredients.
Hyatt Regency Kathmandu
This luxury hotel is set on 37 acres of landscaped gardens and offers a tranquil retreat within the city. The Hyatt Regency Kathmandu features spacious rooms, multiple dining options, a large outdoor pool, and a spa, providing guests with a comfortable and relaxing stay.
Yeti Mountain Home, Everest Region
A chain of luxury lodges situated along the popular trekking routes in the Everest region, Yeti Mountain Home provides trekkers with comfortable accommodations, warm hospitality, and stunning mountain views. The lodges feature private en-suite rooms, comfortable lounges, and delicious meals.
Annapurna Mountain Lodges
These upscale lodges are located along the Annapurna trekking circuit and provide luxurious accommodations in a remote setting. Guests can enjoy comfortable rooms, hot showers, gourmet meals, and stunning views of the surrounding mountains.
Begnas Lake Resort, Pokhara
Located on the banks of Begnas Lake, this luxury resort offers a peaceful retreat amidst lush greenery and stunning views of the Annapurna range. The resort features well-appointed rooms, an infinity pool, a spa, and a range of activities, such as boating, fishing, and yoga.
Temple Tree Resort & Spa, Pokhara
This boutique resort is situated near Phewa Lake and offers a blend of modern comfort and traditional Nepalese architecture. Guests can enjoy well-appointed rooms, an outdoor pool, a spa, and a range of dining options.
Nepal is a safe and welcoming country for tourists. While it's not completely free of crime, the overall crime rate is relatively low compared to other countries. Tourists should exercise caution when traveling, especially in crowded areas, to prevent pickpocketing and bag theft. Altitude sickness is a common problem when trekking in the mountains, so visitors should acclimatize properly and carry appropriate gear. Despite these risks, Nepal is a beautiful and hospitable country that offers something for everyone.
Important Articles regarding Luxury travel in Nepal
Best Selling Luxury Tour and Trekking in Nepal
Luxury Everest View Trek- 8 Days: Starting Price - USD 2399
Kathmandu Tour with the sunrise view from Nagarkot - 5 Days: Starting Price - USD 349
Luxury Nepal Tour with Everest Scenic Flight - 5 Days: Starting Price - USD 1399
Nepal Luxury Tour with Everest flight and birthplace of Buddha - 9 Days: Starting Price - USD 1599
Everest Base Camp Helicopter with Kathmandu and Pokhara Luxury Tour - 6 Days: Starting Price - USD 1899
Everest Helicopter with Luxury Nepal Tour - 5 Days: Starting Price - USD 2199
Luxury Nepal Tour with Everest Scenic flight - 6 Days: Starting Price - USD 1299
Luxury Nepal Tour with Everest Landing Helicopter tour - 9 Days: Starting Price - USD 3599
Everest Heli with Luxury Kathmandu, Pokhara and the birthplace of Buddha - 8 Days: Starting Price - USD 2299
Kathmandu and Chitwan Luxury Tour with Dhulikhel - 7 Days: Starting Price - USD 4499
Annapurna in Luxury - 11 Days: Starting Price - USD 2199
Luxury Everest Base Camp Trek - 15 Days: Starting Price - USD 2999
Luxury Everest Base Camp Heli Trek - 9 Days: Starting Price - USD 2999
Luxury Nepal Tour with Dhampus Sarangkot Trek - 10 Days: Starting Price - USD 1599
Upper Mustang Heli Trek with Luxury Accommodations in Kathmandu and Pokhara - 14 Days: Starting Price - USD 3899
VVIP Everest Base Camp Luxury Trek - 10 Days: Starting Price - USD 5900
Luxury Nepal Tour with optional Chitwan, Pokhara and Lumbini - 5/9 Days: Starting Price - USD 1180