Nestled amidst the majestic Himalayas, Nepal is a treasure trove of natural wonders and cultural richness waiting to be explored by those who crave luxury intertwined with adventure. At Luxury Holidays Nepal Pvt. Ltd., we specialize in creating customized and private tours that cater exclusively to the sophisticated traveler. Our itineraries are not mere trips; they are bespoke journeys designed to provide an opulent and intimate experience of Nepal's diverse landscapes. From private Nepal trekking tours that reveal secluded mountain paths to exclusive Nepal holidays with stays at the most luxury lodges, each detail is crafted with elegance and exclusivity in mind. Our commitment as a leading Nepal luxury travel agency is to ensure that every moment of your journey is as unique and memorable as the destinations you visit. We invite you to indulge in tailor-made Nepal vacations that redefine the essence of high-end travel, creating unparalleled experiences that go beyond the ordinary.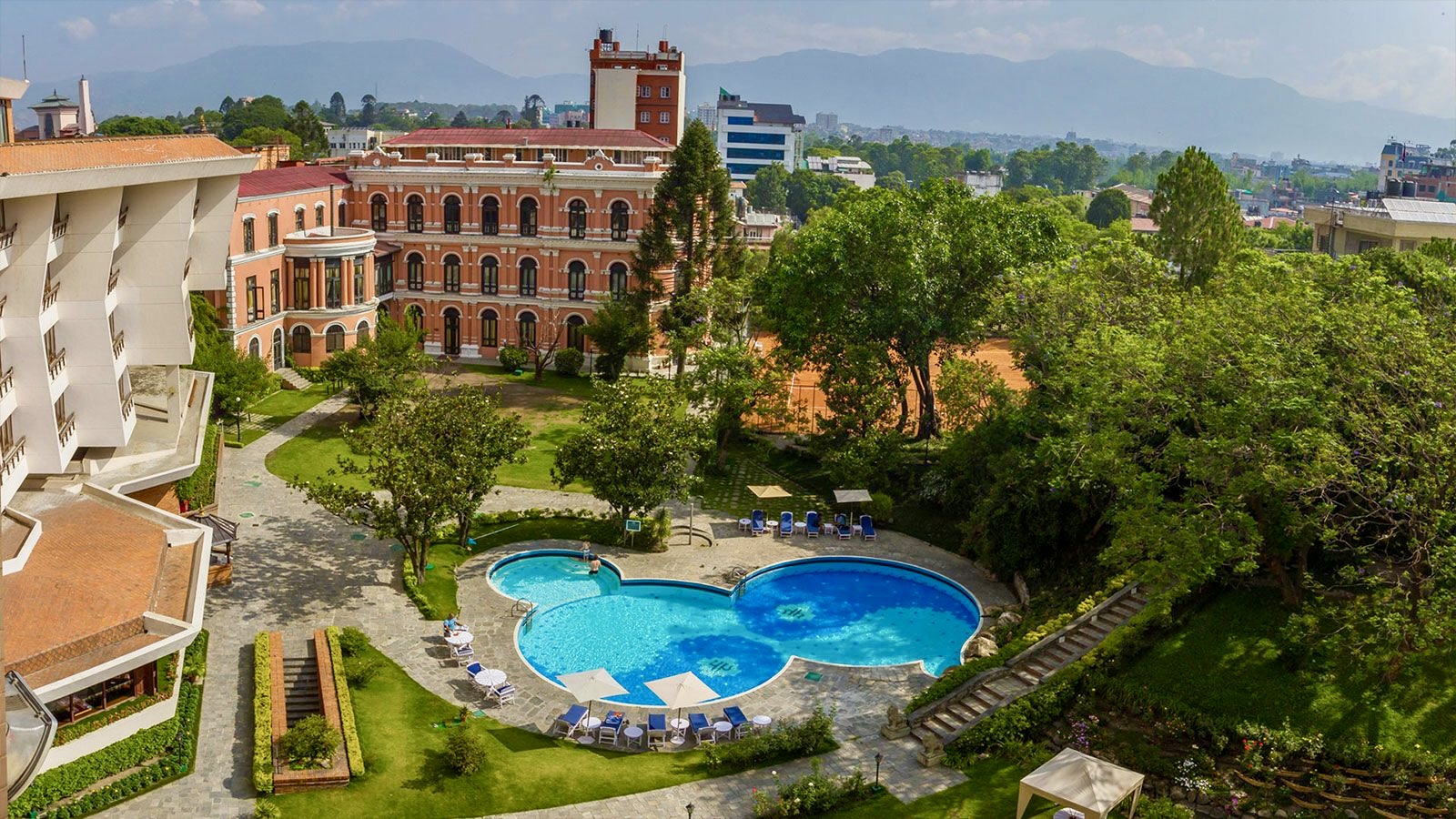 At Luxury Holidays Nepal Pvt. Ltd., we take pride in being the premier choice for discerning travelers seeking customized and private tours for luxury travel in Nepal. Our dedication to crafting unique, tailor-made itineraries sets us apart as the best in the industry. We understand that luxury is more than just plush accommodations and exclusive services; it's an immersive experience that caters to your personal preferences, pace, and interests. With a keen eye for detail and a deep understanding of the sophisticated traveler's needs, we offer an array of bespoke travel options, from elite Nepal travel experiences to Himalayan luxury expeditions. Our expert team of Nepal luxury private guides is unparalleled, providing insightful, attentive, and discreet service throughout your journey. Whether you're soaring above Everest on a Nepal helicopter tour, unwinding in the most opulent Nepal luxury lodges, or embarking on a cultural odyssey with our cultural luxury tours Nepal, we ensure every aspect of your trip is nothing short of exceptional. We stand as a beacon of luxury travel in Nepal, inviting you to indulge in the extraordinary and make memories that will be cherished for a lifetime. Join us, and discover why Luxury Holidays Nepal is the definitive choice for luxury Nepal tours that are as unique and remarkable as our distinguished guests.
---
Personalized Itineraries
Personalized Itineraries that reflect the individual tastes and preferences of our clients. We understand that luxury is personal and subjective, and we dedicate ourselves to designing trips that resonate on a personal level with each traveler. Here's how we ensure that our Personalized Itineraries stand out:
Tailored to Your Interests: Whether you are an adventure enthusiast longing to tackle the rugged trails of the Himalayas, a culture buff eager to delve into the rich tapestry of Nepalese history, or a nature lover seeking serene landscapes, our itineraries are built around your passions. Our travel designers engage with you to discover your interests and craft an itinerary that aligns with what inspires you most about Nepal.
Flexible Scheduling: We recognize the importance of pace and flexibility in a luxury vacation. Our itineraries are designed to be as relaxed or as adventurous as you desire, with ample opportunities for spontaneous detours. We ensure that there is a perfect balance between scheduled activities and leisure time, allowing you to explore at your own rhythm.
Accommodation Selection: Understanding that the choice of accommodation significantly influences your travel experience, we offer a selection of the finest luxury lodges and hotels in Nepal. From the bustling heart of Kathmandu to the remote tranquility of a mountain lodge, you can choose what fits your definition of luxury and comfort.
Expert Guidance: Your journey is accompanied by our Nepal luxury private guides who are not only experts in their field but also attuned to your needs and interests. They facilitate engaging interactions with the locale and provide insights that enrich your understanding and appreciation of the places you visit.
Seamless Logistics: From the moment you step off the plane to the moment you depart, every logistical detail is handled with precision. We manage all transfers, domestic flights, entry tickets, and any other necessities to ensure a seamless and stress-free travel experience.
Sustainable and Ethical Travel: As we tailor your journey, we also ensure that our practices promote sustainability and benefit the local communities you visit. We carefully select experiences that are ethical and eco-friendly, contributing positively to the region's heritage and environment.
Personalized Itineraries for Customized and Private Tours, Luxury Holidays Nepal Pvt. Ltd. transcends the conventional boundaries of travel. Our bespoke approach ensures that each luxury trip we design is not just a getaway but a personal exploration of the extraordinary beauty and spirit of Nepal. Whether it's a once-in-a-lifetime adventure, a spiritual pilgrimage, or a relaxing retreat, your luxury tour will be as unique and remarkable as Nepal itself.
---
Private Luxury Trek
Private Luxury Trek is an unparalleled experience, combining the raw beauty of the Himalayas with the utmost comfort and exclusivity. As a renowned Nepal luxury tour operator, we specialize in creating private Nepal trekking tours that cater to the discerning traveler who desires adventure without compromising on the finer things in life.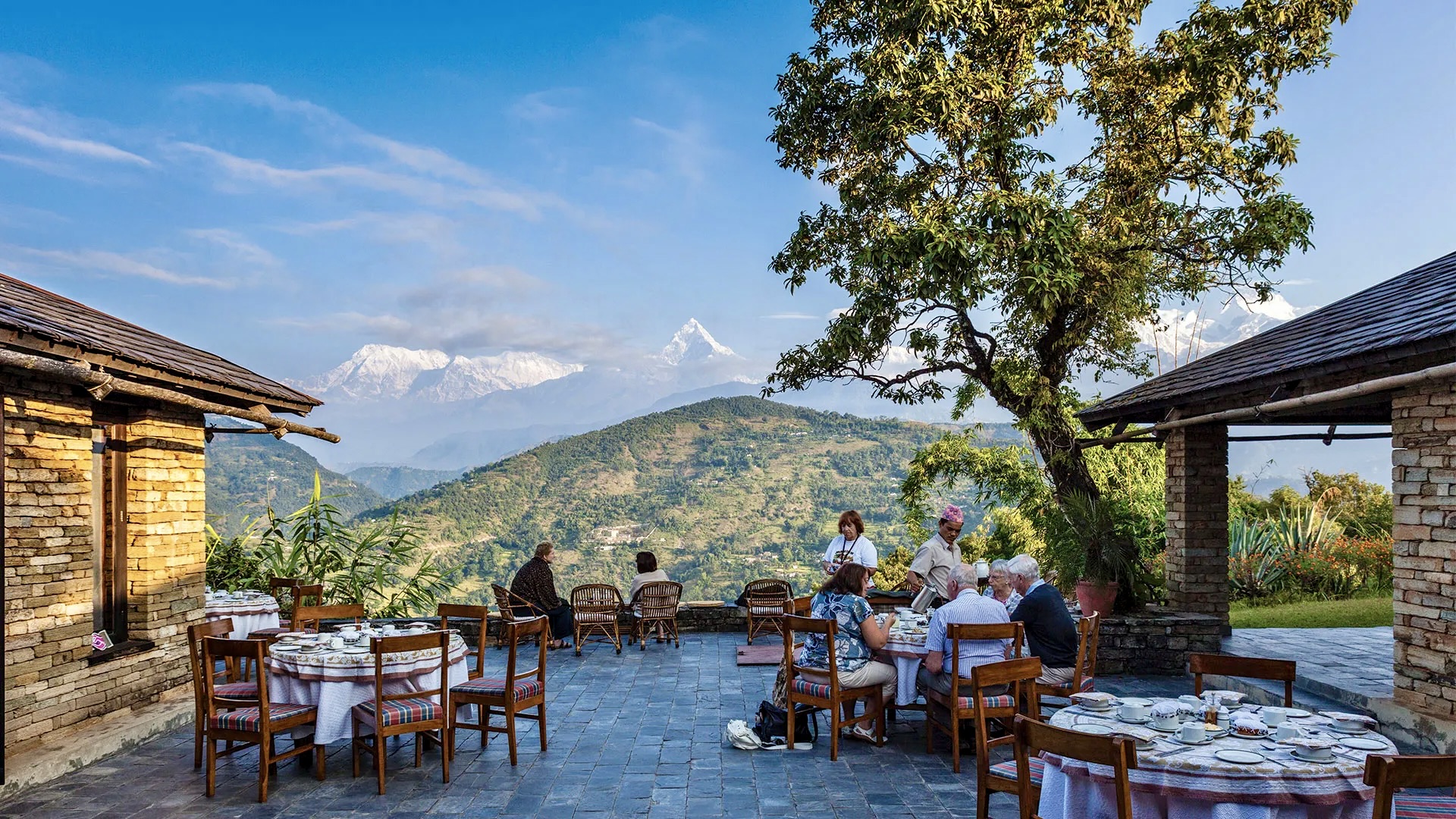 Bespoke Itineraries: Our custom Nepal travel packages allow you to dictate the pace and focus of your trek. From selecting the perfect route to choosing the duration of your stay at each luxury lodge, our tailor-made itineraries are designed to suit your individual preferences. Whether you seek solitude in the remote corners of the Annapurna region or wish to explore the iconic Everest Base Camp in style, we ensure your journey is personalized to your desires.
Luxury Lodges and Accommodations: Along your trekking route, we have carefully selected the finest Nepal luxury lodges that offer a blend of traditional Nepalese hospitality with modern comforts. Enjoy spacious rooms with plush bedding, attached bathrooms with hot showers, gourmet dining with a fusion of local and international cuisine, and not to forget, the spectacular mountain views that can be enjoyed from the comfort of your room or the lodge's terraces.
Exclusive Nepal Holidays with Health and Wellness: Understanding the rigors of high-altitude trekking, we incorporate wellness elements into your journey. Many of the lodges offer spa services, yoga sessions, and massage therapies to rejuvenate the body and mind after a day's trek. This focus on wellness ensures that you are refreshed and ready for each day's adventure.
Elite Nepal Travel Experiences with Expert Guides: Our private trek will be led by experienced guides, who are the elite of the trekking world. Their intimate knowledge of the mountains, coupled with their mountaineering expertise, ensures you're in safe hands. These guides are also your gateway to understanding the local culture and traditions, enriching your trekking experience with fascinating insights into the local way of life.
Dedicated Support Teams and Porters: Your journey is supported by a team of porters who transport your luggage between lodges, ensuring that your belongings are waiting for you upon arrival. This service allows you to trek unencumbered, enjoying the freedom of walking with just a daypack.
Himalayan Luxury Expeditions Beyond Trekking: For those who wish to experience the grandeur of the Himalayas without the trek, we offer Nepal helicopter tours that provide bird's eye views of Everest, Annapurna, and other majestic peaks, complete with champagne breakfasts amidst the mountains.
A private luxury trek in Nepal with Luxury Holidays Nepal Pvt. Ltd. is about indulging in the natural grandeur of the Himalayas while enjoying a level of personal service and luxury that is second to none. It is a celebration of both the cultural and natural wonders of Nepal, experienced in a manner that is both grand and intimate, adventurous, and utterly comfortable.
---
Expert Guidance and Professional Services
We are dedicated to providing the epitome of luxury Nepal tours with unmatched expertise and professional services that cater to the most discerning travelers. Our commitment to excellence is evident in our personalized approach to crafting your journey, ensuring that every aspect of your luxury adventure is seamless, from arrival to departure.
Tailor-Made Nepal Vacations with Expert Planning: Our team of expert travel planners works closely with you to design custom Nepal travel packages that reflect your interests, tastes, and preferred pace. We take into account your desires, whether they're centered around cultural immersion, high-altitude treks, wildlife safaris, or holistic wellness retreats, and we create a detailed itinerary that is uniquely yours.
Nepal Luxury Tour Operators with In-Depth Knowledge: Luxury Holidays Nepal's staff are not only luxury travel aficionados but also experts in the diverse regions of Nepal. We possess an in-depth understanding of the various destinations, the best luxury accommodations, and the most rewarding routes and experiences. This local knowledge is invaluable in designing tours that showcase the best of Nepal, avoiding the well-trodden paths in favor of exclusive and authentic experiences.
Exclusive Nepal Holidays with Personalized Services: Each traveler is assigned a dedicated travel consultant who will be available to answer questions, offer advice, and make adjustments to your itinerary as required. This level of personalized service ensures that your travel plans are flexible and responsive to your needs.
Private Guides: Our private guides are selected for their professionalism, knowledge, and dedication to providing exceptional service. They are not just guides but cultural ambassadors who bring the rich history and traditions of Nepal to life. Fluent in multiple languages and equipped with extensive local insight, they ensure that your journey is enlightening as well as enjoyable.
Nepal Helicopter Tours with Safety and Comfort: Safety is paramount on our helicopter tours and all excursions. We use the most reliable and well-maintained aircraft piloted by seasoned aviators who are familiar with Nepal's unique topography and climate conditions, ensuring a safe and spectacular aerial experience.
Health and Wellbeing Prioritized: For trekkers and adventure seekers, we provide regular health check-ups with medical professionals to monitor your well-being, especially at high altitudes. Our guides are trained in first aid and emergency response, giving you peace of mind as you explore the rugged terrains of Nepal.
By choosing Luxury Holidays Nepal Pvt. Ltd., you are entrusting your Nepalese adventure to a Nepal luxury travel agency that prides itself on expert guidance and professional services. With us, your journey will be one of ease, enlightenment, and extraordinary experiences, setting a new standard for luxury travel in Nepal.
---
Premier Transportation
Premier Transportation options ensure that every leg of your travel is encapsulated in comfort and style. This meticulous approach to transportation reflects our commitment to excellence in luxury travel.
Luxurious Ground Transport: Our fleet of high-end vehicles ensures a smooth and comfortable ride across the diverse terrains of Nepal. From the latest model sedans for city tours to all-terrain vehicles equipped for the rugged countryside, each car is selected for its superior comfort and performance. With additional amenities like air conditioning, ample space, and on-board refreshments, we ensure your travel between destinations is as enjoyable as the rest of your luxury experience.
Nepal Helicopter Tours: A pinnacle of luxury travel, our Nepal helicopter tours offer an exclusive vantage point to witness the grandeur of the Himalayas. Ideal for those who wish to experience the thrill of the mountains without the strenuous climb, these tours can be customized for sightseeing, heli-skiing, or even dining with Everest in view.
Boating and Rafting: For water-based travel and adventure, we offer private boating and rafting excursions on Nepal's many rivers and lakes. Whether it's a serene boat ride on Phewa Lake with a private guide or an exhilarating white-water rafting trip, we ensure that your aquatic travel is both safe and exclusive.
Safety and Maintenance: Safety is our top priority, and it is embedded in our transportation services. All our vehicles and aircraft are regularly maintained and serviced to meet the highest standards of safety and reliability. Moreover, our drivers and pilots are chosen for their impeccable track records and expertise.
By providing Premier Transportation as part of our Customized and Private Tours for Luxury Travel in Nepal, we at Luxury Holidays Nepal Pvt. Ltd. place the world of Nepalese wonders at your fingertips with unmatched ease and comfort. Whether you are winding through the ancient streets of Kathmandu, ascending towards the clouds, or coursing through the waters of the Himalayan foothills, our promise is a journey that is as flawless and refined as Nepal itself.
---
Luxury Accommodations
In the realm of Luxury Travel, where the extraordinary is not just expected but essential, Luxury Holidays Nepal Pvt. Ltd. excels in providing Luxury Accommodations that are the epitome of comfort and elegance. Each property is handpicked to ensure our guests enjoy the pinnacle of Nepalese hospitality, infused with local charm and world-class amenities.
Nepal Luxury Lodges: Our selection of Nepal luxury lodges offers an immersive experience that does not compromise on comfort, even in the most remote of locations. These lodges are strategically situated to afford stunning views of the Himalayan peaks, lush valleys, and glistening rivers, providing a serene and exclusive retreat after a day of exploration.
Boutique Hotels and Resorts: The boutique hotels and resorts we partner with are characterized by their unique design, intimate atmosphere, and personalized service. Each property tells a story, often built and decorated with traditional techniques and materials, providing a luxurious, culturally rich living experience.
Private Villas and Estates: For those seeking a more secluded and bespoke lodging experience, we offer private villas and estates. These accommodations are perfect for families, groups, or couples desiring a private sanctuary, complete with personal staff to cater to your every whim.
Heritage Properties: Embrace the grandeur of Nepal's history by staying in a restored palace or a Rana-era mansion converted into a lavish hotel. Here, luxury meets legacy, with royal treatments and aristocratic decor that transport you back to a time of opulence.
Exclusive City Hotels: In the urban centers, particularly in Kathmandu luxury tours, we ensure your stay is at the most prestigious hotels. From rooftop terraces with cityscape views to exquisite spas, these hotels offer a tranquil escape from the vibrant city life outside their doors.
Wellness and Rejuvenation: Many of our luxury accommodations feature on-site spas and wellness centers, where you can indulge in treatments that combine the best of traditional Nepalese healing practices with modern therapeutic techniques.
By choosing Luxury Holidays Nepal Pvt. Ltd. for your Customized and Private Tours for Luxury Travel in Nepal, you are choosing to immerse yourself in an environment of unparalleled luxury accommodation. Each property is a destination in itself, promising not just a place to rest, but a haven of indulgence that will make your Nepalese vacation an affair to remember.
---
Adventure with Comfort
We believe that adventure and comfort are not mutually exclusive — they can be brilliantly intertwined to create an unforgettable luxury travel experience. Our Customized and Private Tours for Luxury Travel in Nepal are designed to ensure that even the most adventurous spirits can indulge in the pleasures of luxury.
Bespoke Nepal Adventure Tours: We specialize in creating bespoke Nepal adventure tours that cater to thrill-seekers looking to conquer the rugged terrains and high altitudes of the Himalayas without forgoing the opulence of a luxury vacation. From private Nepal trekking tours that include stays in the finest lodges to off-the-beaten-path expeditions with lavish mobile camps, each detail is meticulously planned to provide an exhilarating yet utterly comfortable adventure.
Luxury Nepal Tours with Soft Adventure: For those who wish to experience the natural beauty and cultural richness of Nepal at a gentler pace, we offer luxury tours that incorporate soft adventures. These might include guided jungle walks in the lush national parks, scenic mountain flights, or hot air ballooning over Kathmandu Valley, all tailored to your comfort level.
Exclusive Access and Private Experiences: Adventure with us means accessing exclusive experiences that are beyond the reach of the ordinary traveler. This could mean private helicopter flights to Everest Base Camp, where you sip champagne at the top of the world, or guided wildlife safaris in the premium zones of Chitwan National Park.
Elite Nepal Travel Experiences with Recovery Time: After an exhilarating day, we ensure ample opportunity for recovery. Our itineraries are structured to allow downtime, where you can rejuvenate in a luxury lodge or enjoy a peaceful evening under the stars in a deluxe campsite, replete with all the comforts you desire.
Integrating Culture and Adventure: No adventure in Nepal is complete without immersing oneself in the local culture. We integrate cultural experiences such as private museum tours, exclusive access to temples, and dining with local dignitaries to enrich your adventure.
Luxury Holidays Nepal Pvt. Ltd. stands at the forefront of combining adrenaline-fueled adventures with the finest luxuries. Our commitment is to elevate your expeditionary experience in Nepal, delivering not just a holiday but an extraordinary saga of adventure with comfort.
---
Sustainable Luxury
We are steadfast in our commitment to providing Sustainable Luxury travel experiences. We understand that discerning travelers not only seek exclusivity and comfort but also wish to ensure their journeys support environmental conservation, respect local cultures, and contribute positively to the economies of the destinations they visit. Our Customized and Private Tours for Luxury Travel in Nepal are thoughtfully designed to embrace these values, delivering a high-end experience that is both responsible and rewarding.
Eco-Friendly Luxury Accommodations: We handpick luxury lodges and hotels that are pioneers in sustainability, utilizing eco-friendly practices such as solar heating, rainwater harvesting, and waste management. These accommodations are often constructed with traditional methods and materials, which reduce their environmental impact while also offering a unique and authentic Nepalese aesthetic.
Conservation Efforts: Partnering with organizations committed to wildlife and environmental conservation, we contribute a portion of our profits to support these causes. Our tours also offer guests opportunities to learn about local conservation efforts, including protected areas like Chitwan and Sagarmatha National Parks, which preserve some of Nepal's most precious ecosystems and species.
Community-Based Tourism: We believe in tourism that empowers local communities. Many of our tours incorporate visits to community-run projects, handicraft workshops, and cultural experiences that directly benefit the local people. By doing so, we help preserve cultural heritage while ensuring economic benefits are distributed within the communities.
Cultural Sensitivity and Heritage Preservation: In providing cultural luxury tours in Nepal, we ensure that our guests' interactions with sacred sites and local traditions are respectful and informed. We work with local guides who provide insight into the cultural norms and ensure that our activities do not disrupt or degrade cultural heritage.
Supporting Local Economies: We prioritize the use of local products and services, from the gourmet cuisine served to our guests to the amenities provided in their rooms. This not only gives travelers a more authentic experience but also stimulates local markets and encourages the growth of small businesses.
Education and Awareness: Educating our guests about sustainable practices is key. Our guides are trained to provide insights into Nepal's environmental challenges and the importance of sustainable travel practices, inspiring our guests to be ambassadors for responsible tourism.
By choosing Luxury Holidays Nepal Pvt. Ltd. for your Nepal luxury travel, you are selecting a Nepal luxury travel agency that not only provides an exquisite journey through one of the world's most stunning destinations but also upholds the principles of sustainable luxury, ensuring that your travel has a positive and lasting impact on the beautiful country of Nepal.
---
Best time for Luxury Travel In Nepal
Luxury travel in Nepal can be a deeply personal and enriching experience, and choosing the right time to visit can enhance this experience significantly. Here are the best times for luxury travel in Nepal, along with detailed insights:
Autumn (September to November)
Weather: Clear skies, warm days, and cool nights.
Visibility: Excellent mountain views, ideal for Himalayan luxury expeditions.
Cultural Events: Festivals like Dashain and Tihar offer rich cultural experiences.
Trekking: Optimal conditions for private Nepal trekking tours.
Wildlife Safaris: Good visibility in the national parks for a Nepal luxury safari.
Winter (December to February)
Weather: Cooler temperatures, especially at higher altitudes, but generally sunny.
Lower Crowds: Fewer tourists result in a more exclusive experience.
Festivities: Celebrations like Losar (Tibetan New Year) in the mountain regions.
Luxury Retreats: Ideal time for cozy stays at Nepal luxury lodges with fewer visitors.
Spring (March to May)
Weather: Warm with clear skies early on, haze can develop later due to pre-monsoon heat.
Flora: Rhododendrons and wildflowers bloom, adding color to the landscapes.
Trekking and Mountaineering: Favorable conditions for high-altitude expeditions.
Wildlife Viewing: Animals are active, and the vegetation isn't as thick, making sightings easier.
Summer/Monsoon (June to August)
Weather: Rainy and lush, with the countryside at its most vibrant.
Fewer Tourists: A quieter time to visit, offering more exclusivity.
Indoor Activities: Perfect for cultural tours, cooking classes, or enjoying indoor wellness activities.
Green Landscapes: Ideal for photography and enjoying the freshness post-rain.
Regardless of when you choose to travel, Luxury Holidays Nepal Pvt. Ltd. ensures that your exclusive Nepal holidays are crafted with an understanding of the seasonal nuances, offering you a bespoke and opulent experience that resonates with the time of your visit.
---
Safety for Luxury Travel in Nepal
Safety is a paramount concern for any traveler, but it takes on an added dimension of importance when it comes to luxury travel. At Luxury Holidays Nepal Pvt. Ltd., we understand that our clientele expects not only comfort and exclusivity but also a guarantee of their safety and security throughout their journey in Nepal. Here's how we address safety concerns:
Expert Planning and Risk Assessment
Every luxury Nepal tour is meticulously planned with safety as a priority.
Detailed risk assessments are conducted for all activities, from private Nepal trekking tours to cultural excursions.
Experienced and Well-Trained Staff
Our guides, leaders, and support staff are all seasoned professionals with extensive safety training.
Nepal luxury private guides are chosen for their expertise and knowledge of the local environment and emergency procedures.
Luxury Accommodations with Safety Standards
The luxury lodges and hotels we select are vetted for not only their comfort and amenities but also their adherence to safety regulations, including fire safety and structural integrity.
Health and Wellness
Health checks are available, especially for guests undertaking high-altitude treks or adventure activities.
We provide advice on acclimatization and can arrange for portable oxygen and altitude sickness medication if needed.
Insurance and Evacuation Plans
We advise all our guests to have comprehensive travel insurance that covers medical evacuation and repatriation.
In the event of a medical emergency, we have protocols in place for swift evacuation by helicopter or the fastest available means.
Staying Informed and Prepared
We stay abreast of local conditions, weather forecasts, and political situations to anticipate and mitigate any potential impacts on our tours.
Our guests are provided with detailed safety briefings and are kept informed throughout their journey.
Sustainable and Respectful Travel Practices
Sustainable travel practices contribute to the overall safety of the regions we visit by ensuring environmental and cultural preservation.
By engaging in respectful travel practices, we maintain good relationships with local communities, which enhances the security and authenticity of the travel experience.
Luxury Holidays Nepal Pvt. Ltd. is committed to providing elite Nepal travel experiences that are not only memorable and exclusive but also secure and worry-free. We believe that true luxury encompasses peace of mind, and our dedication to safety is a reflection of our commitment to delivering top-tier luxury Nepal tours.
Luxury Holidays Nepal Pvt. Ltd. takes pride in delivering Customized and Private Tours that redefine Luxury Travel in Nepal. Our dedication to crafting unparalleled travel experiences is matched only by our commitment to the safety, comfort, and satisfaction of our discerning clients. From the mystical heights of the Himalayas to the historic streets of Kathmandu, we ensure every aspect of your journey is imbued with the exclusivity and elegance that befit the most sophisticated of travelers. Whether it's the tranquility of a Nepal luxury lodge, the thrill of a private Nepal trekking tour, or the indulgence of a bespoke Nepal adventure tour, we guarantee a seamless and memorable adventure that will leave you with a profound sense of wonder and a lasting connection to the magical realm of Nepal.
---
Frequently Asked Questions for Luxury Travel In Nepal
Q: What defines a luxury tour in Nepal?
A: Luxury tours in Nepal are characterized by high-end accommodations, private transportation, exclusive experiences, personalized itineraries, and attentive service designed to provide you with the utmost comfort and a unique insight into Nepal's culture and natural beauty.
---
Q: Can I customize my itinerary for a luxury tour in Nepal?
A: Absolutely. At Luxury Holidays Nepal Pvt. Ltd., we specialize in tailor-made Nepal vacations. We work closely with you to design a custom itinerary that meets your preferences, interests, and pace, ensuring a truly personalized and luxurious experience.
---
Q: Are luxury accommodations available throughout Nepal?
A: Yes, Nepal offers a range of luxury accommodations, including five-star hotels in cities, exclusive boutique lodges in the countryside, and comfortable, high-end resorts close to natural and cultural sites. We select the best Nepal luxury lodges and hotels that provide superior service and amenities.
---
Q: What kind of experiences can I expect on a luxury tour in Nepal?
A: Luxury tours in Nepal offer a variety of experiences, from private helicopter tours of the Himalayas, personalized cultural tours with expert guides, exclusive wildlife safaris, to bespoke adventure activities, all tailored to provide you with an exceptional travel experience.
---
Q: How are transportation arrangements handled on a luxury tour?
A: We provide premier transportation options, including private vehicles with professional drivers and Nepal helicopter tours for unparalleled views of the landscapes and a comfortable journey throughout your tour.
---
Q: Do you provide private guides for luxury tours?
A: Yes, our Nepal luxury private guides are knowledgeable, fluent in English, and dedicated to providing you with an insightful and exclusive touring experience. They are experts in Nepalese culture, history, and the natural environment.
---
Q: Is Nepal suitable for luxury family travel or honeymoon packages?
A: Nepal is a fantastic destination for both families seeking a luxury adventure and couples desiring a romantic and luxurious honeymoon. We offer tailored Nepal luxury honeymoon packages and family-friendly itineraries that cater to the needs of all family members.
---
Q: Are there luxury trekking options available in Nepal?
A: Certainly. We offer private Nepal trekking tours that feature luxury lodges, exclusive routes, and all the amenities to ensure you trek in comfort and style.
---
Q: Can I expect privacy on my luxury tour in Nepal?
A: Privacy is a cornerstone of our luxury tours. We arrange private transfers, and private tours, and ensure that your experience is exclusive, allowing you to enjoy Nepal's beauty in a serene and personal setting.
---
Q: How does Luxury Holidays Nepal Pvt. Ltd. contribute to sustainable luxury travel?
A: We are committed to sustainable travel practices that respect local cultures and preserve the environment. We support local communities, engage in responsible wildlife viewing, and choose eco-friendly accommodations whenever possible.
---
Q: How can I book a luxury tour with Luxury Holidays Nepal Pvt. Ltd.?
A: You can book a tour by contacting us through our website, via email, or by phone. Our luxury travel experts will assist you in creating the perfect custom itinerary for your luxury Nepal tour.
---
Best Selling Luxury Tour and Trekking in Nepal