Journeying from the southern hemisphere to the mystic Himalayan nation of Nepal is an adventure waiting to happen. Whether it's the breathtaking beauty of Mount Everest, the spiritual tranquility of the numerous monasteries, or the culturally rich streets of Kathmandu, a trip from Australia to Nepal promises an unforgettable experience. This blog post will guide you through booking a Nepal tour with a flight from Australia.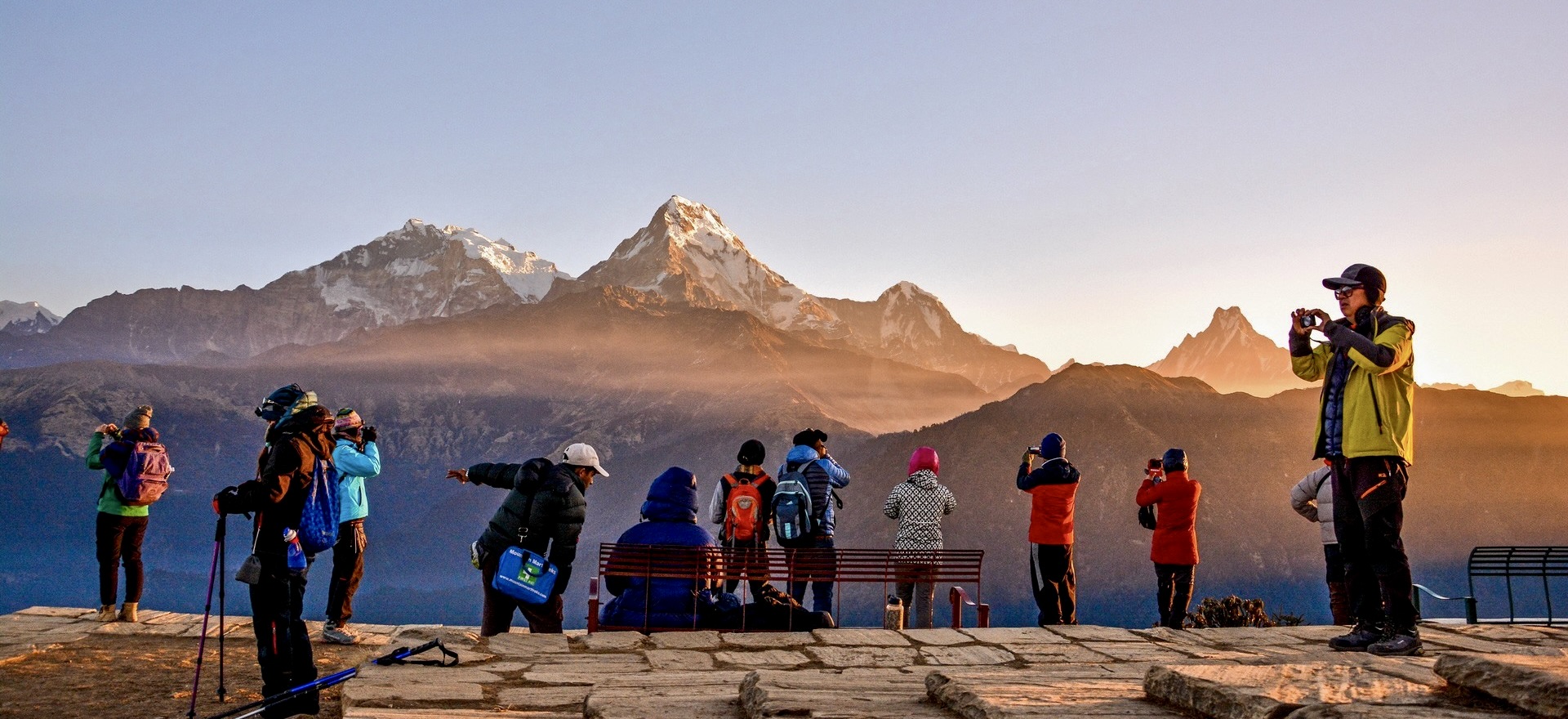 Why Visit Nepal?
Visiting Nepal from Australia is a truly enriching and unique experience for several reasons:
Cultural Experience: Nepal has a rich and diverse culture, which is quite different from Australia. This means that visiting Nepal offers a chance to experience a unique lifestyle, tradition, festivals, and local cuisine that will broaden your perspective.
Adventure Opportunities: Nepal is a paradise for adventure lovers. From trekking, mountaineering, rafting, to wildlife safaris - there's a wide array of adventure activities that Australia's flat terrain can't provide. For instance, you can't climb the world's highest peak, Mt. Everest, or the Annapurna range in Australia!
Spiritual Enlightenment: Nepal is a spiritual hub with numerous Buddhist monasteries, Hindu temples, and ancient sacred sites. This spiritual atmosphere is different from the primarily secular culture of Australia, offering a chance to explore your spiritual side and potentially engage in meditation and yoga retreats.
Affordability: Traveling and living in Nepal can be more affordable compared to Australia. From accommodations, food, transportation, to local goods, your Australian dollars can go a long way in Nepal.
Natural Beauty: Nepal offers a different kind of natural beauty than Australia. While Australia is known for its beaches and deserts, Nepal is famous for its stunning mountain ranges, lush green valleys, serene lakes, and diverse wildlife.
Different Climate: While most parts of Australia have a temperate climate, Nepal has a great diversity of climates, from the icy peaks of the Himalayas to the tropical heat of the Terai plains.
UNESCO World Heritage Sites: Nepal is home to several UNESCO World Heritage Sites, including cultural sites in the Kathmandu Valley and natural sites such as Chitwan National Park and Sagarmatha National Park (where Mount Everest resides).
People and Hospitality: Nepalese people are renowned for their friendliness and hospitality. The opportunity to meet and interact with them is a rewarding experience in itself.
In essence, visiting Nepal from Australia gives you a unique chance to immerse yourself in a different culture, engage in exciting outdoor activities, and explore some of the most beautiful landscapes in the world.
Booking Your Flight
Booking a flight from Australia to Nepal involves a few key steps. Keep in mind that there are no direct flights between the two countries, so you'll likely have a stopover in another country. Here's a step-by-step guide to help you secure your flight:
Step 1: Choose Your Departure City
Major cities in Australia like Sydney, Melbourne, Brisbane, and Perth operate international flights to Kathmandu, Nepal. Choose a city that is most convenient for you to depart from.
Step 2: Select the Right Airline
Several airlines offer flights from Australia to Nepal. Among them are Qatar Airways, Emirates, Etihad Airways, Malaysian Airlines, and Thai Airways. Each airline provides different routes, amenities, and baggage allowances, so consider your priorities when making your selection.
Step 3: Decide on the Dates
Before you start hunting for tickets, you need to decide when you want to fly. If you're flexible with your dates, you'll have more options and potentially better prices. Remember that the best times to visit Nepal are pre-monsoon (February to April) and post-monsoon (September to November).
Step 4: Use a Reliable Booking Platform
Use reliable travel search engines such as Skyscanner, Kayak, Expedia, or Google Flights to compare prices across various airlines. These platforms will give you a clear picture of the available flights, prices, and schedules.
Step 5: Book Your Flight
Once you've found the flight that best suits your needs and preferences, you can book it either through the booking platform or directly through the airline's website. Be sure to input your details correctly and opt for any add-ons like extra luggage or in-flight meals if needed.
Step 6: Confirm Your Booking
Once you've completed your booking, you should receive an email confirmation with all your flight details. Make sure you check these details carefully.
Step 7: Plan for Your Stopover
As there are no direct flights, plan for your layover. Some airlines may offer an extended stopover at no extra cost, turning a layover into a bonus mini-trip.
Step 8: Check-In Online
Most airlines provide online check-in services 24-48 hours before the scheduled flight time. This not only saves time at the airport but also allows you to confirm your seat preference.
By following these steps, you can easily secure your flight from Australia to Nepal. Happy journey!
If you need any further information, please contact us, Email: at [email protected], Phone: at +977- 985 100 5129 (WhatsApp)
Choosing a Tour Package
Choosing the right tour package for your trip from Australia to Nepal is crucial to ensuring a memorable experience. The process involves several key factors to consider:
1. Identify Your Interests:
Are you a fan of adventure and outdoor activities? Are you keen to learn about Nepalese culture and history? Or, are you just looking to relax and enjoy the scenic beauty? Your interests should guide your choice of a tour package.
2. Duration of the Tour:
Depending on your available time, choose a package that fits within your schedule. Tours can range from a week to a month or more, especially for those involving trekking to Everest Base Camp or the Annapurna Circuit.
3. Budget:
Budget is a critical factor in choosing a tour package. Packages can vary greatly in cost based on the level of comfort, transportation, accommodation type, meals included, and the number of activities and destinations covered.
4. Destinations Covered:
Consider what areas of Nepal you want to explore. The bustling streets of Kathmandu, the tranquil beauty of Pokhara, the wildlife in Chitwan National Park, or the majestic peaks of the Everest region? Make sure your chosen tour package includes all the destinations you are keen on visiting.
5. Group Size:
Some people prefer the intimacy of small group tours, while others enjoy larger groups. Check the group size of the tour package and choose according to your preference.
6. Reputation of the Tour Operator:
Choose a reliable and experienced tour operator like Luxury Holidays Nepal. Look for online reviews or get recommendations from friends or family who have traveled to Nepal.
Why choose Luxury Holidays Nepal Pvt. Ltd.?
Variety of Tour Packages: Luxury Holidays Nepal offers an extensive range of tour packages, from city tours to trekking adventures and from wildlife safaris to cultural excursions. We cater to a variety of travel interests, ensuring you get the most out of your visit to Nepal.
Customized Tours: We provide customizable tours, meaning you can tailor your tour package to suit your specific interests and needs. Whether you wish to modify an existing tour or create your own unique itinerary, they can accommodate your requests.
Experienced Guides: Their guides are professional, knowledgeable, and friendly, adding immense value to your trip. We can help you understand the local culture, navigate through the terrain, and ensure your safety during treks.
Quality Services: Luxury Holidays Nepal is committed to providing top-notch services. We take care of everything from airport pickups to accommodation, meals, and transport, allowing you to enjoy your holiday worry-free.
Responsible Tourism: We are committed to responsible tourism practices, ensuring that their operations have a minimal environmental impact and contribute positively to local communities.
Excellent Customer Reviews: This agency boasts a multitude of positive reviews from past clients. These testimonials provide an assurance of their quality service and attention to detail.
Comprehensive Support: We provide support and assistance throughout your trip, handling any issues or queries that may arise.
Competitive Pricing: Despite their high-quality services, their tour packages are competitively priced, offering good value for money.
When booking a tour with Luxury Holidays Nepal Pvt. Ltd., you're choosing a trusted partner that prioritizes your needs and experiences. We will help ensure your journey is memorable and enriching, as we guide you through the diverse landscapes, cultures, and experiences Nepal has to offer.
7. Services Included:
Tour packages can include various services - airport transfers, local transportation, accommodation, meals, guides, porters, sightseeing, and adventure activities. Make sure you understand what's included and what's not in your tour package.
8. Level of Physical Fitness Required:
Tours in Nepal can range from easy, city-based tours to physically demanding treks in the mountains. Ensure the tour package you choose matches your fitness level.
By considering all these factors, you can choose a tour package that ensures a rewarding and enjoyable visit to Nepal. Remember, the right tour package can greatly enhance your travel experience.
Timing Your Visit
Choosing the right time to visit Nepal is crucial as it can greatly affect your experience. Nepal has four distinct seasons, and each has its own advantages and challenges.
Spring (March-May):
Spring is one of the best times to visit Nepal. The weather is warm and clear, with daytime temperatures in Kathmandu ranging from 20-30 degrees Celsius. In the mountains, this is the season when wildflowers, including the famous rhododendrons, are in full bloom, adding vibrant color to the treks.

Summer/Monsoon (June - August):
The summer season coincides with the monsoon in Nepal. There's heavy rainfall, particularly in the afternoon or evening, making this season less popular among tourists. However, this is a great time to visit the rain shadow areas like Mustang and Dolpo, where rainfall is less frequent due to the mountains' protection.
Autumn (September - November):
Autumn is arguably the best time to visit Nepal. The monsoon rains clear the dust, resulting in crisp, clear skies and stunning views of the Himalayas. The weather is ideal for trekking, with warm days and cool nights. This is also the time when major festivals like Dashain and Tihar are celebrated, offering a rich cultural experience.
Winter (December - February):
Winter can be quite cold, especially in the mountains, where some higher-altitude places may be inaccessible due to snow. However, lower altitude treks, like Ghorepani Poon Hill, are still doable. Kathmandu and other cities in the valleys have milder weather, making winter a good time for cultural tours.
While choosing the time of your visit, also consider factors like your tolerance to cold or heat, your interest in festivals or flowers, and whether you prefer to avoid the peak tourist seasons to enjoy a quieter experience.
Remember, each season offers a unique perspective of Nepal's beauty. The 'best time' really depends on what you're looking to get out of your trip.
Visa Requirements
Australian citizens need a visa to visit Nepal. The process for obtaining a visa is quite straightforward and can be done in two ways:
Visa on Arrival: You can obtain a visa on arrival at the Tribhuvan International Airport in Kathmandu, Nepal's only international airport. The process is relatively simple - fill out the visa application form on arrival, provide a passport-sized photo, and pay the visa fee. The visa fees were as follows: USD 30 for a 15-day visa, USD 50 for a 30-day visa, and USD 125 for a 90-day visa. Payment can be made in most major currencies. Remember to carry some cash, as card systems might not always be reliable.
Applying Beforehand: Alternatively, you can apply for a visa beforehand at the nearest Nepalese embassy or consulate in Australia. The process will likely require a completed application form, a valid passport (should be valid for at least six months beyond your planned departure date), recent passport-sized photos, and the applicable fee.
Whether you apply on arrival or beforehand, it's a good idea to check the latest information on the visa process from a reliable source like the official website of the Nepalese Department of Immigration or the Nepalese embassy in Australia. Visa rules and regulations can change, and it's important to have the most current information to ensure a smooth travel experience.
And finally, while in Nepal, remember to keep your passport and visa documents in a safe place. Carry photocopies or digital copies of your documents, as you might need to show them during your tour or trek.
If you need any further information, please contact us, Email: at [email protected], Phone: at +977- 985 100 5129 (WhatsApp)
Vaccinations and Health
When planning your trip from Australia to Nepal, ensuring you are up-to-date with certain vaccinations and understanding potential health risks is crucial.
Vaccinations
Before traveling, make sure you are up to date with routine vaccinations. These vaccines include:
Measles-Mumps-Rubella (MMR)
Diphtheria-Tetanus-Pertussis
Varicella (chickenpox)
Polio
Your yearly flu shot
According to the Centers for Disease Control and Prevention (CDC), most travelers to Nepal should also consider the following vaccinations:
Hepatitis A: This vaccine is recommended for most travelers, as you can contract Hepatitis A through contaminated food or water in Nepal, regardless of where you are eating or staying.
Typhoid: Like Hepatitis A, you can contract typhoid through contaminated food or water in Nepal. This is particularly important if you're planning on visiting smaller cities or rural areas, or if you're an adventurous eater.
Some travelers may also need to consider vaccination for Hepatitis B, Japanese Encephalitis, Malaria, Rabies, and Yellow Fever, based on what you will be doing, how long you will be staying, and the regions of Nepal you will be visiting.
Health
Beyond vaccinations, it's important to take certain health precautions. Nepal is a developing country and has different standards of cleanliness and sanitation compared to Australia. Here are some health tips:
Drink only bottled or thoroughly treated water.
Avoid ice, unless you are sure it's made from treated water.
Be cautious with street food, which can cause stomach or intestinal problems.
Carry a good supply of any prescribed medication you require, as it may not be available in Nepal.
High-altitude sickness is another significant health risk if you are planning on trekking in mountainous regions. Symptoms include headache, dizziness, nausea, and shortness of breath. To prevent this:
Ascend slowly, allowing your body to acclimatize to the higher altitude.
Stay hydrated.
Avoid alcohol, which can increase the risk of dehydration and exacerbate the symptoms of altitude sickness.
Remember to consult with a healthcare provider or a travel health clinic to discuss your specific needs based on your health history, the areas you will be visiting, and the activities you plan to do. Always travel with comprehensive travel insurance that covers emergency evacuation and hospital treatment.
Packing Essentials
Packing for a trip to Nepal requires consideration of various factors such as the time of year you're visiting, the activities you'll be doing, and your personal preferences.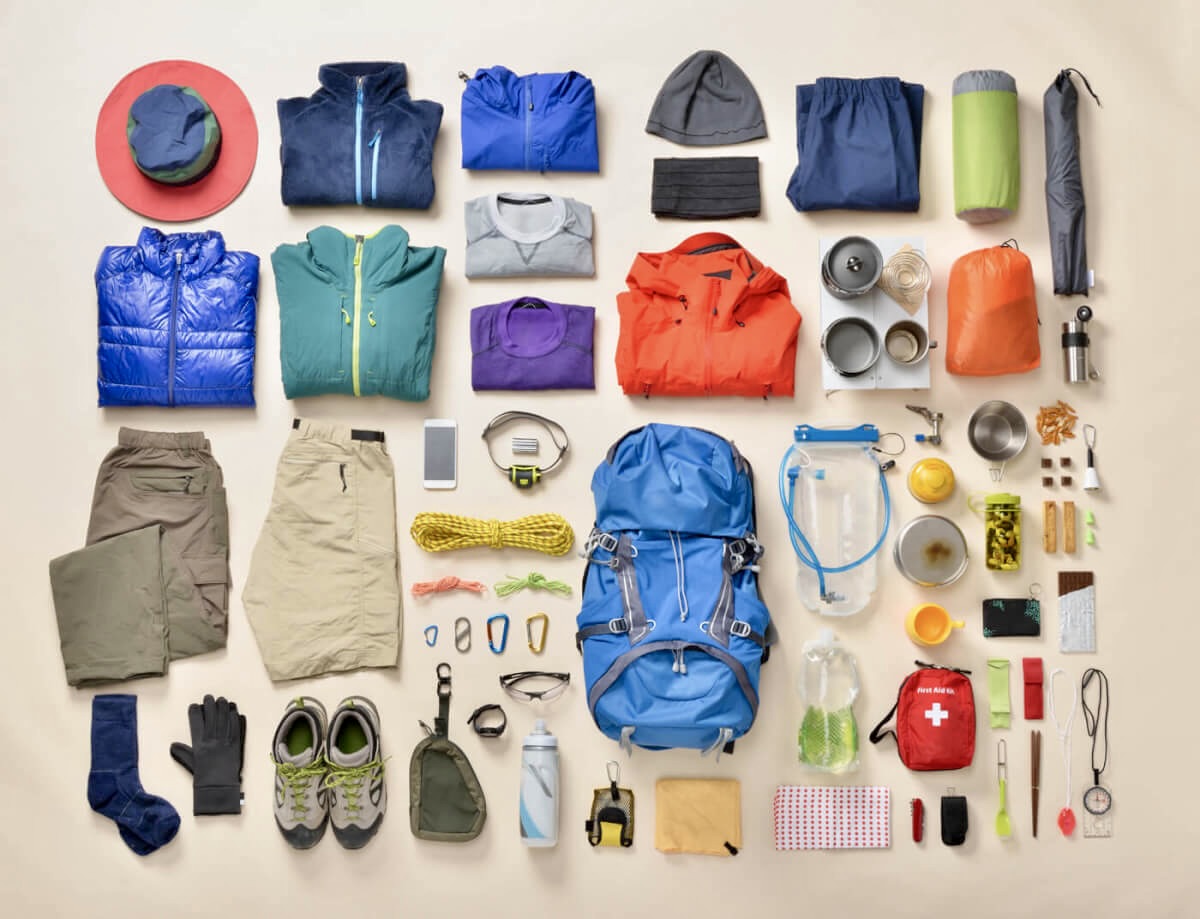 Here is a list of essential items you should include in your packing list:
Clothing
Layers: Pack clothes that can be layered, as temperatures can vary greatly between day and night, especially in the mountains. Think lightweight shirts, a warm fleece jacket, and a waterproof and windproof outer layer.
Trekking gear: If you're planning to trek, include sturdy hiking boots, trekking socks, lightweight trekking pants, and thermal underclothes.
Conservative attire: Remember, Nepal is a conservative country, particularly outside of Kathmandu. Pack clothes that cover your knees and shoulders, especially when visiting temples and monasteries.
Medicines and First Aid Kit
Pack any prescribed medicines, plus a basic first aid kit with band-aids, antiseptic wipes, anti-diarrhea medicine, rehydration salts, and any other essentials.
Travel Documents
Bring your passport, visa (if already obtained), flight tickets, travel insurance documents, and several photocopies of all these documents.
Toiletries
Include travel-sized toiletries such as shampoo, soap, toothpaste, and toothbrush. Add sunblock, lip balm with SPF, and insect repellent as well.
Gear and Accessories
A sturdy backpack or day pack is essential. Also, consider packing a water purifier or water purification tablets, a flashlight or headlamp, extra batteries, a portable charger, and a good-quality camera if you're interested in photography.
Miscellaneous
Pack other useful items like sunglasses, a hat or cap for sun protection, hand sanitizer, wet wipes, and a universal adapter for your electronics.
Snacks
Pack some energy bars or other high-energy snacks, especially if you're trekking.
Money
Bring enough cash for your daily expenses as ATMs might not be available everywhere, especially in more remote areas.
Remember, the key to packing for Nepal is versatility. Pack items that are functional, lightweight, and suitable for a range of weather conditions. And remember, it's better to over-prepare than to be caught without a necessary item, particularly if you're planning to trek in remote areas.
Cost of tour and trek in Nepal, including flights from Australia
The cost of a tour or trek in Nepal, including flights from Australia, can vary significantly depending on several factors. These include the specific tour or trek you choose, the level of luxury you prefer, the duration of your stay, the time of year, and the current airfare prices.
Flights
Round-trip flights from Australia to Nepal can range between AUD 900 to AUD 1500 or even more, depending on the time of year, the airline, and how far in advance you book.
Tours and Treks
The cost of tours can vary widely:
A basic city tour in Kathmandu might cost around USD 50 per day, including guide services and transport but excluding meals and accommodation.
A more extensive tour package covering multiple cities like Kathmandu, Pokhara, and Chitwan with accommodation, transportation, a guide, and some meals included might cost between USD 100-200 per day.
For trekking tours, such as an Everest Base Camp or Annapurna Circuit trek, costs could range between USD 1000 to USD 2000 or more for a 10-20 day trek. This usually includes accommodation, meals, guide and porter services, and necessary permits but excludes personal trekking gear.
Accommodation
Accommodation costs can range from as low as USD 10-20 per night for budget guesthouses to USD 100-200 or more per night for luxury hotels in cities like Kathmandu or Pokhara. During treks, teahouse accommodation is typically cheaper but also more basic.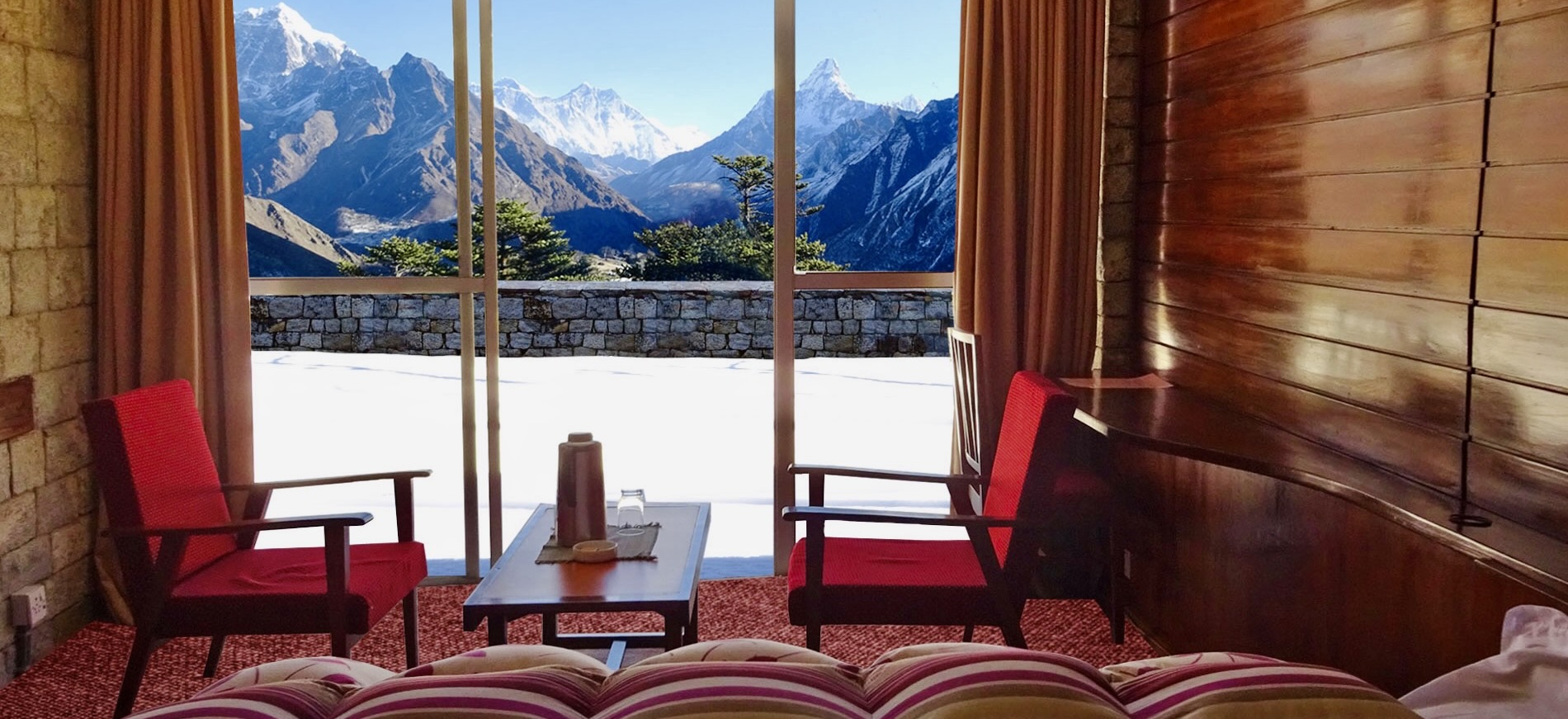 Other Costs
Don't forget to factor in other costs like meals (if not included in your tour), souvenirs, tips for guides and porters, any extra activities like paragliding or river rafting, and possible visa fees.
In total, for a two-week trip including flights, a mix of city tours and a moderate trek, you might expect to spend in the range of AUD 3000-5000 or more per person.
Remember, prices can change, and the cost of travel can vary greatly based on individual preferences and choices. It's always a good idea to contact the tour operator (like Luxury Holidays Nepal Pvt. Ltd.) directly to get the most accurate and up-to-date prices.
Time takes to fly from Australia to Nepal
The flight duration from Australia to Nepal depends on the specific departure city in Australia, the airline, and whether the flight is direct or has layovers. There were no direct flights from Australia to Nepal. Therefore, all flights would have at least one stop, typically in cities like Kuala Lumpur, Singapore, Bangkok, or the Middle East.
Here are some approximate travel times for flights including layovers:
From Sydney to Kathmandu: The total journey can take anywhere from 14 to 20 hours or more, depending on the length of the layover.
From Melbourne to Kathmandu: The total journey can take between 15 to 22 hours or more, also depending on the length of the layover.
From Perth to Kathmandu: The total journey can take between 12 to 18 hours or more, depending on the layover.
Keep in mind that these times are approximate and actual travel times can vary. When booking your flight, remember to consider the total travel time including layovers, not just the flight time. Also, consider how the timing of the flight aligns with your overall travel plans, including your arrival in Nepal and any onward travel in the country.
Popular tourist destinations in Nepal for Australian
Nepal offers a plethora of unique attractions for Australian travelers, with its diverse landscapes, rich history, and vibrant culture. Here are some of the most popular tourist destinations:
Kathmandu Valley
Kathmandu, the capital of Nepal, is often the starting point for most tours. The Kathmandu Valley is home to several UNESCO World Heritage Sites, including the historic Durbar Squares of Kathmandu, Patan, and Bhaktapur, the Buddhist stupas of Swayambhunath (also known as the Monkey Temple) and Boudhanath, and the Hindu temples of Pashupatinath and Changu Narayan.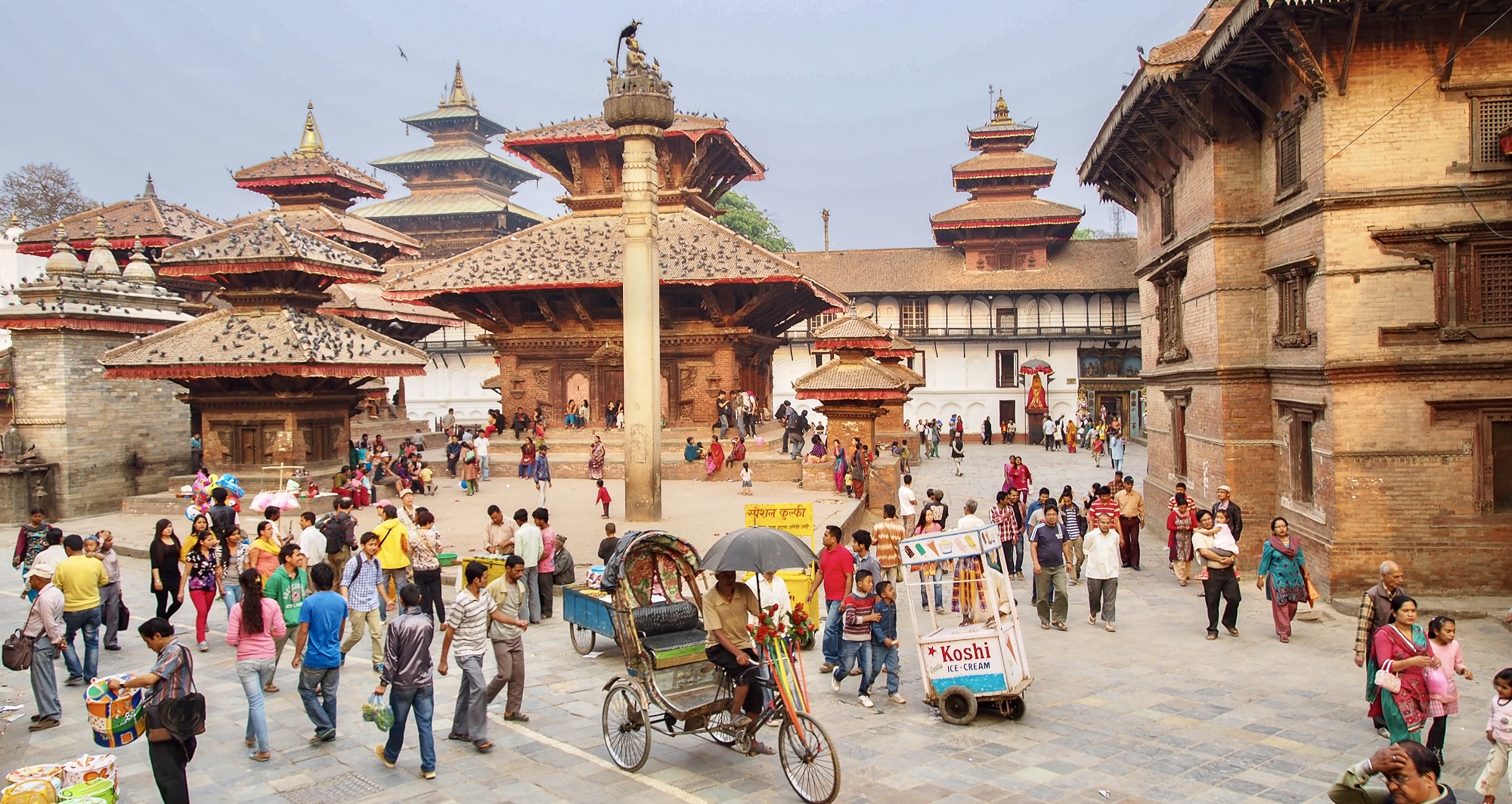 Pokhara
Pokhara is a laid-back city known for its stunning natural beauty. The city lies on the shore of Phewa Lake with a view of the Annapurna mountain range in the backdrop. Australians can enjoy boating on the lake, visiting the World Peace Pagoda, exploring the mysterious caves, or paragliding for a bird's eye view of the beautiful city.
Chitwan National Park
For wildlife enthusiasts, Chitwan National Park offers the chance to see Bengal tigers, one-horned rhinos, and various species of birds and deer. Activities here include jungle safaris, canoeing, bird watching, and visiting the local Tharu villages.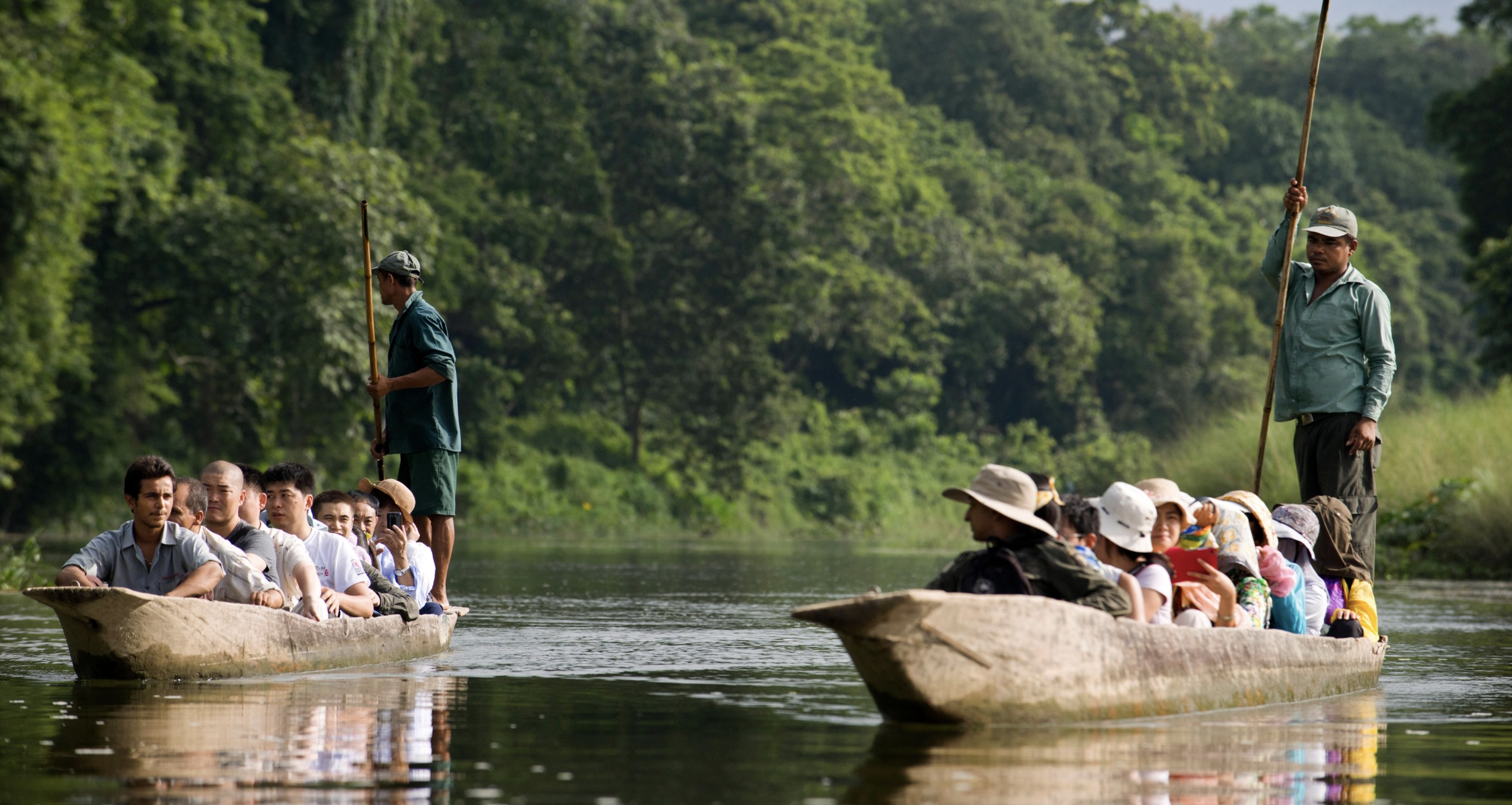 Nepal's major draw for Australians is its world-class trekking. The Everest region for the iconic Everest Base Camp trek, the Annapurna region for the Annapurna Circuit and Annapurna Base Camp treks, and the Langtang region for relatively less crowded trails are the most popular. Each offers a unique blend of natural beauty and local culture.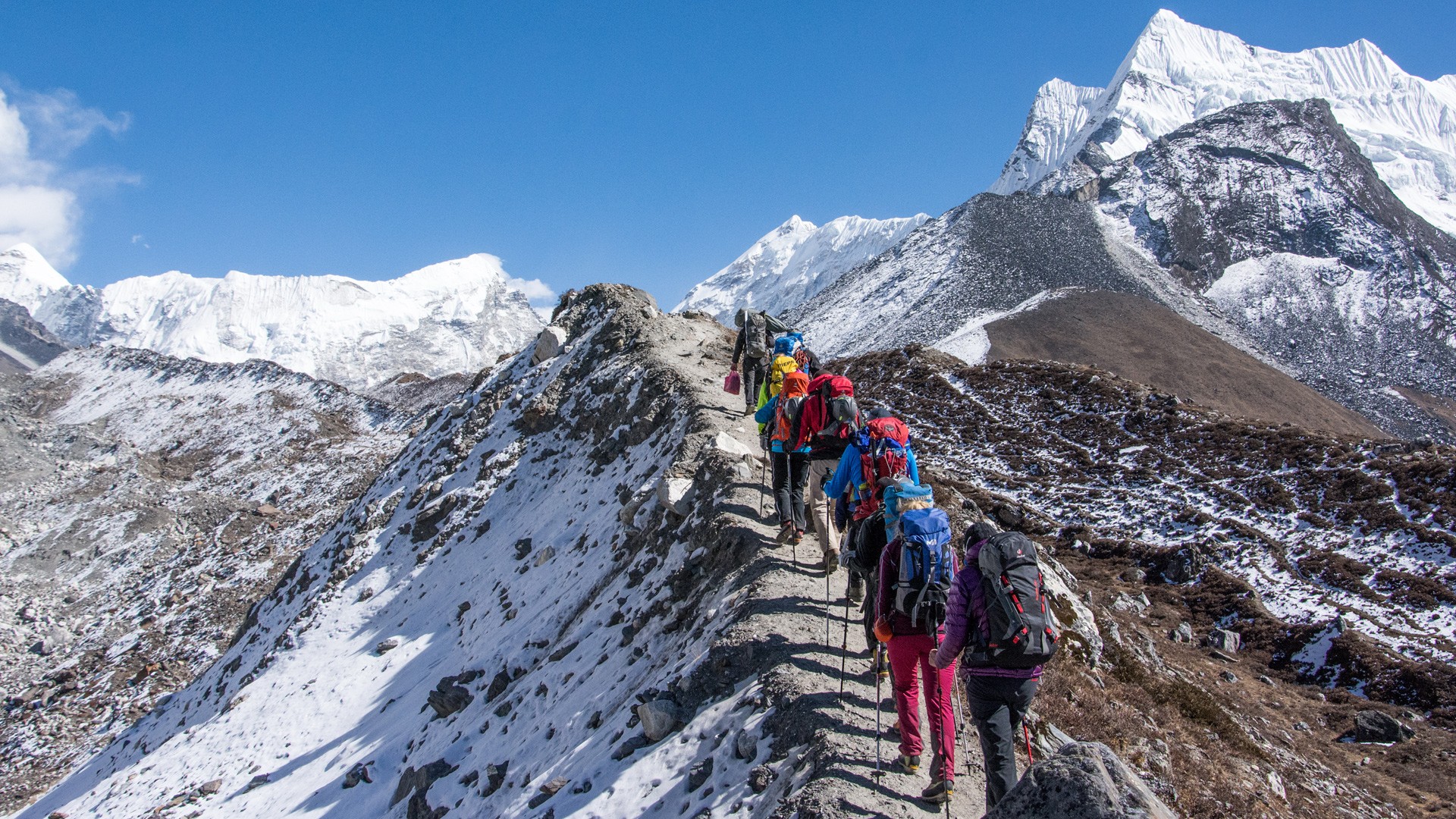 Lumbini
Lumbini, the birthplace of Lord Buddha, is a serene destination rich in Buddhist culture and history. The Mayadevi Temple and Ashoka Pillar are significant attractions here, along with various monasteries built by different countries.
Bandipur
Located between Kathmandu and Pokhara, Bandipur is a quaint Newari town that has preserved its traditional architecture and old-world charm. It offers a spectacular panoramic view of the Himalayas.
Mustang
Mustang, often referred to as the 'Last Forbidden Kingdom,' is known for its rugged landscapes, ancient Tibetan Buddhist shrines, and the walled city of Lo Manthang.
Remember, wherever you choose to go, there's something unique to see and experience. Nepal's beauty lies not only in its landscapes but also in its cultural heritage and the warmth of its people.
If you need any further information, please contact us, Email: at [email protected], Phone: at +977- 985 100 5129 (WhatsApp)
The local currency in Nepal and use AUS dollars
The local currency in Nepal is the Nepalese Rupee (NPR). You cannot use Australian dollars (AUD) for everyday transactions in Nepal. You would need to exchange your AUD to NPR for most of your purchases unless you're using a credit or debit card that is accepted internationally.
You can exchange currency at various places:
Banks: Banks in Nepal and Australia can exchange your AUD for NPR, though it's generally more favorable to do this in Nepal.
Currency Exchange Bureaus: These are found in major cities like Kathmandu and Pokhara. They typically offer competitive exchange rates.
ATMs: ATMs are widely available in the cities and larger towns. They will dispense cash in NPR. Be aware of transaction fees, which will vary depending on your home bank.
Hotels: Some hotels offer currency exchange services. The rates may not be as good as banks or exchange bureaus, but they can be convenient.
Remember to keep any receipts from currency exchange transactions, as you may need them to convert NPR back to AUD upon leaving the country.
Also, note that the use of credit and debit cards is not as widespread in Nepal as in Australia, particularly outside of urban areas and in smaller businesses. It's advisable to always have some cash on hand.
Safe for Australians to travel to Nepal
Nepal is generally considered a safe destination for Australians and travelers from around the world. People in Nepal are typically very hospitable and friendly towards tourists. That said, like any travel destination, there are precautions you should take to ensure your safety:
Travel Scams: Be cautious of potential scams targeted at tourists. Always verify information from multiple sources and negotiate prices upfront to avoid unexpected costs.
Health Safety: Make sure you're up-to-date on routine vaccines before traveling. Depending on your itinerary, you may also need additional vaccines or medications.
Altitude Sickness: If you plan on trekking, be aware of altitude sickness, which can be life-threatening if not managed correctly. Acclimatize properly and listen to your body.
Travel Insurance: Ensure you have travel insurance that covers medical evacuation, as medical facilities in remote areas can be basic.
Road Safety: Road conditions in Nepal can be challenging due to the mountainous terrain and maintenance issues. Be cautious if you're driving, and consider hiring a local driver.
Hygiene and Food Safety: Stick to well-cooked food and bottled or purified water to avoid waterborne diseases.
Trekking Safety: Always trek with a reliable company, never trek alone, and hire a local guide for lesser-known routes. Be prepared with appropriate gear and check weather conditions in advance.
Natural Disasters: Nepal is in a seismic zone and experiences frequent earthquakes, so familiarize yourself with safety procedures in case of such events.
Pickpockets and Theft: Like any tourist destination, beware of pickpockets in crowded areas and secure your belongings.
Local Customs and Laws: Respect local customs, traditions, and laws to avoid offending locals and possibly facing legal consequences.
Always stay informed about current conditions by checking travel advisories from the Australian Department of Foreign Affairs and Trade. This information can change, and it's always important to stay updated and use common sense to ensure a safe and enjoyable trip.
Best trekking routes and hiking trails in Nepal for Australian
Nepal offers some of the best trekking routes and hiking trails in the world. Here are some of the most popular ones that Australians and travelers from around the globe frequently embark on:
The Everest Base Camp Trek is probably the most famous trekking route in the world. It provides trekkers with breathtaking views of Mount Everest and the opportunity to experience Sherpa culture. The trek usually takes about 12-14 days.
This is a classic trek that circles the Annapurna range. The trail passes through diverse landscapes, from lush green rice paddies to arid high-altitude landscapes. The trek takes about 14-21 days, depending on the chosen route.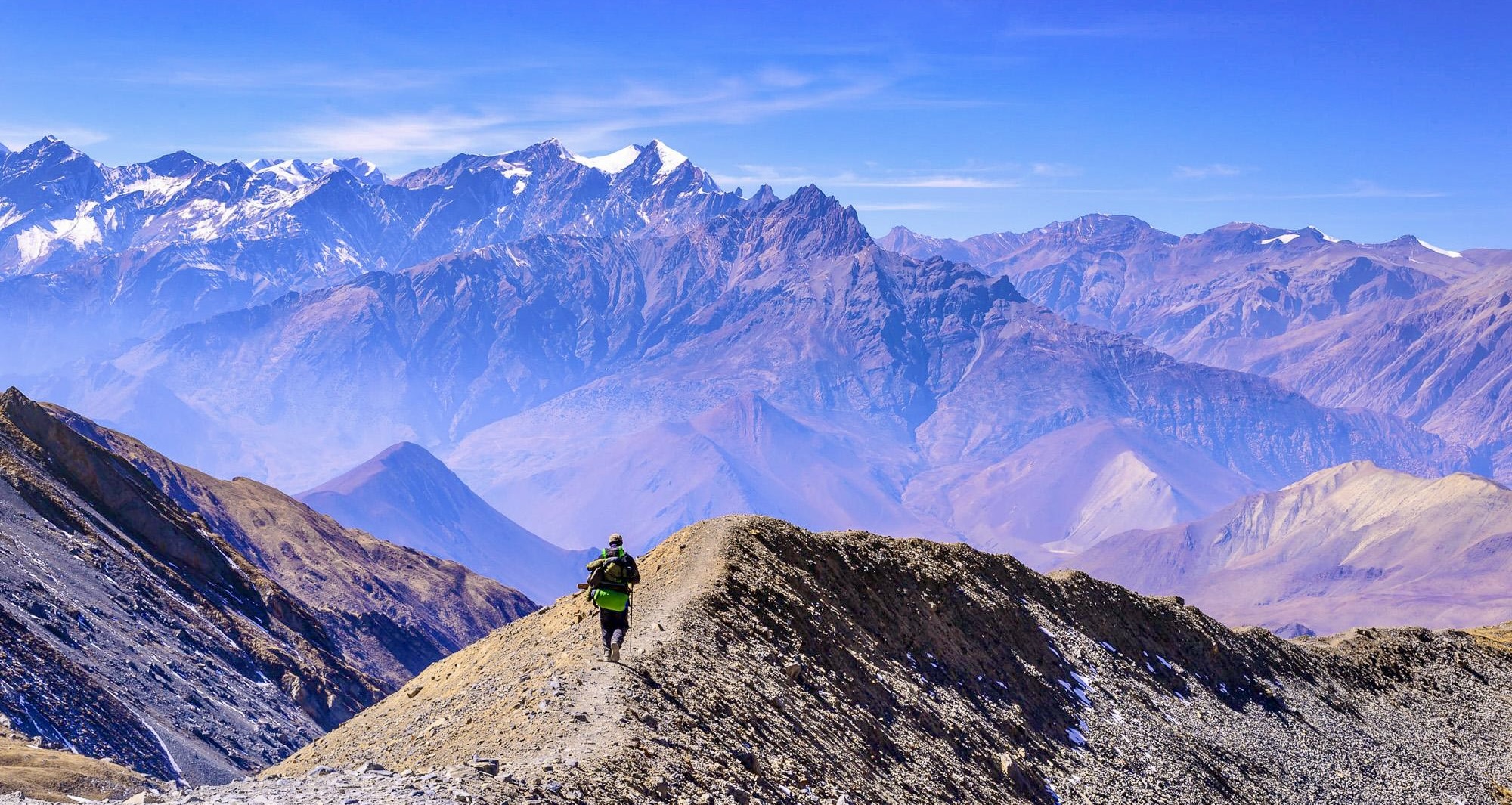 This trek, often completed in 7-11 days, takes you to the foot of the impressive Annapurna Massif. You'll trek through terraced fields, charming Gurung villages, and dense rhododendron forests.
Located close to Kathmandu, this less crowded route provides beautiful landscapes, wildlife spotting opportunities, and exposure to the unique Tamang culture. The trek typically takes about 7-10 days.
This is a challenging but rewarding trek around the world's eighth-highest mountain, Manaslu. The route is less crowded than the Everest and Annapurna regions and takes around 14-18 days.
This is an excellent trek for beginners or those with limited time. The trek offers beautiful views of the Annapurna range, especially from Poon Hill, and can be completed in 4-6 days.
Upper Mustang Trek
This trek takes you to the remote and ancient kingdom of Mustang, also known as the 'Last Forbidden Kingdom.' The 12-14 day trek provides a unique cultural experience and lunar-like landscapes.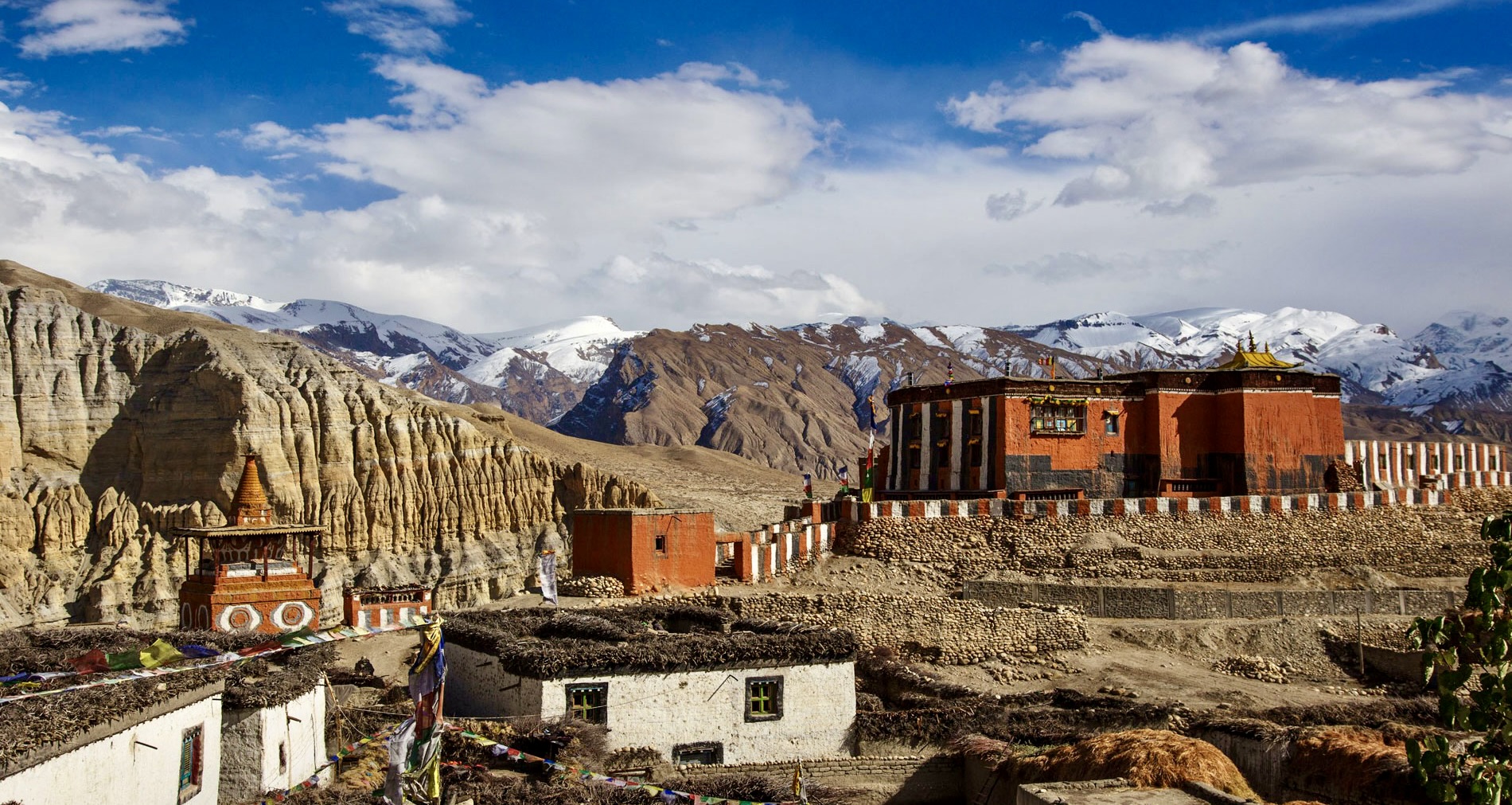 This trek in the Everest region is an alternative to the popular Everest Base Camp Trek. The main highlight is the panoramic view of the Himalayan range from Gokyo Ri. The trek usually takes about 12-15 days.
Each trek offers unique experiences and varying levels of difficulty. It's essential to choose a trek based on your fitness level, altitude experience, available time, and personal interests. Always ensure you are adequately prepared and equipped for your chosen trek, consider using a reputable trekking agency, and always respect the local environment and communities.
Luxury tour and trek in Nepal for Australian
Luxury tours and treks in Nepal offer a unique blend of adventure and comfort. These tours are designed to provide the incredible natural and cultural experiences that Nepal is famous for, but with added amenities and services to make the journey more comfortable. Here are a few options:
Luxury Everest Base Camp Trek
There are luxury versions of the classic Everest Base Camp Trek. We feature comfortable accommodations in higher-end teahouses and lodges with amenities like hot showers, western-style toilets, comfortable beds, and excellent meals. Some also include a helicopter return flight from Gorak Shep to Kathmandu, offering a spectacular aerial view of the Himalayan range.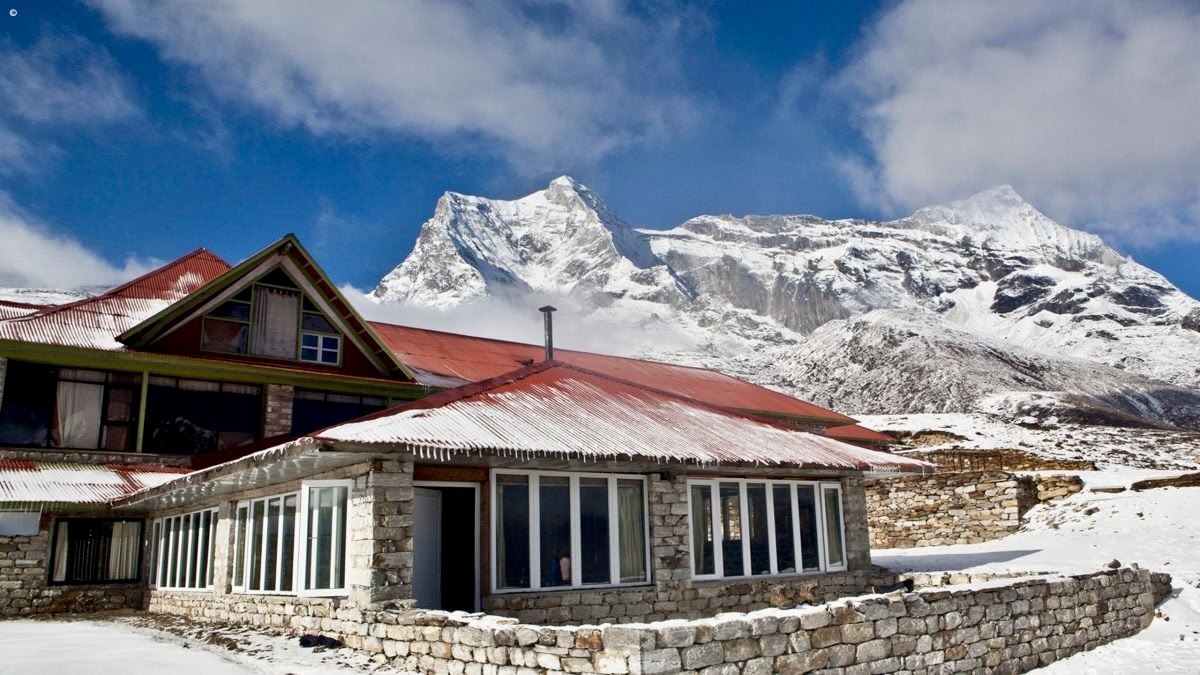 Luxury Annapurna Panorama Trek
This trek, also known as the Poon Hill trek, can also be done in a luxury style. The journey takes you through beautiful rhododendron forests, and charming Gurung villages, and offers stunning views of the Annapurna range. The luxury version includes accommodation in the finest lodges with excellent services and facilities.
Luxury Cultural Tours
For those more interested in culture and history, luxury tours in cities like Kathmandu, Bhaktapur, and Patan offer top-notch accommodations, private guided tours of cultural sites, fine dining experiences, and more.
Luxury Wildlife Experience
A luxury tour in Chitwan National Park can include stays in high-end jungle lodges, elephant-back safaris, bird-watching tours, canoe trips, and cultural performances, all complemented by excellent services.
Luxury Wellness and Yoga Retreats
Nepal is a great place for spiritual and wellness retreats. Luxury yoga retreats often include comfortable accommodations, daily yoga and meditation sessions, spa treatments, healthy meals, and tranquil environments.
Luxury Adventure Activities
Nepal offers luxury adventure activities too. These can include luxury helicopter tours to Everest or Annapurna, luxury paragliding experiences in Pokhara, and luxury river rafting trips.
Luxury Holidays Nepal Pvt. Ltd. offers a range of luxury tours and treks for those wanting to experience Nepal in comfort. Remember, the concept of 'luxury' in the Himalayas may not be the same as in urban environments, but it is luxury considering the remote and harsh environments.
Frequently Asked Questions (FAQs) for Australian Travelers to travel Nepal
Do I need a visa to travel to Nepal from Australia?
Australians need a visa to enter Nepal. You can obtain a visa upon arrival at Tribhuvan International Airport in Kathmandu or at certain land border crossings. Alternatively, you can apply for a visa at a Nepalese embassy or consulate in Australia prior to travel.
Is it safe to travel to Nepal from Australia?
Yes, Nepal is generally considered safe for travel. However, it's important to stay updated on travel advisories issued by the Australian government, take standard safety precautions, and ensure you have comprehensive travel insurance.
What is the best time to visit Nepal?
The best time to visit Nepal depends on your intended activities. For trekking, the best seasons are spring (March to May) and autumn (September to November) when the weather is clear and the mountain views are spectacular. The monsoon season (June to August) is less ideal for trekking due to heavy rains, but it's a great time for cultural tours as the countryside is lush and green.
What vaccines do I need before travelling to Nepal?
It's recommended to be up-to-date with routine vaccines like MMR, diphtheria-tetanus-pertussis, varicella, polio, and your yearly flu shot. Hepatitis A and Typhoid vaccines are also recommended as these diseases can be contracted through contaminated food or water in Nepal. Depending on your itinerary, you may also need vaccines for Hepatitis B, Japanese Encephalitis, Meningitis, Rabies, and Yellow Fever. Always consult with a healthcare provider for personalized advice.
Can I use Australian dollars in Nepal?
The local currency in Nepal is the Nepalese Rupee (NPR). Australian dollars will need to be exchanged for NPR for daily expenses. It's possible to exchange money at banks, exchange bureaus, or withdraw NPR from ATMs in Nepal. Some larger hotels and businesses may accept USD, but it's not common and the exchange rate may not be favorable.
How long is the flight from Australia to Nepal?
The flight duration from Australia to Nepal depends on the specific departure city in Australia, the airline, and whether the flight is direct or has layovers. As there were no direct flights from Australia to Nepal, all flights would have at least one stop, typically in cities like Kuala Lumpur, Singapore, Bangkok, or the Middle East. The total journey can take anywhere from 14 to 22 hours or more.
What kind of power plugs and sockets are used in Nepal?
Nepal uses Type C, D, and M plugs and sockets. The standard voltage is 230 V and the standard frequency is 50 Hz. Australian travellers will need a power plug adapter as Australia uses Type I plugs and sockets.
Do I need travel insurance?
Yes, it's highly recommended to have comprehensive travel insurance that covers medical expenses, including emergency repatriation, as well as trip cancellation, baggage loss, and other potential travel-related mishaps. It's especially important if you're planning on doing any trekking, as you'll want coverage for helicopter evacuation in case of altitude sickness or injury.
Is the water safe to drink in Nepal?
Tap water in Nepal is not considered safe to drink. It's recommended to drink bottled water, use a reliable water filter, or treat the water with water purification tablets.
Are there any specific health precautions I should take?
Before traveling, it's recommended to be up-to-date on routine vaccines. Depending on your itinerary, you may also need additional vaccines or medications. Also, it's important to take precautions against food and waterborne diseases.
What's the food like in Nepal?
Nepalese cuisine is a mix of Asian flavors, with the most famous dish being Dal Bhat (lentil soup, rice, and curried vegetables). Other dishes include momo (dumplings), gundruk (fermented leafy greens), and various kinds of curries.
Is English widely spoken in Nepal?
In tourist areas and among younger generations, English is commonly understood and spoken. However, in rural and less touristy areas, English proficiency may be limited.
Is it easy to get a SIM card in Nepal for my phone?
Yes, it's easy to get a SIM card from one of Nepal's main carriers, Ncell or Nepal Telecom. You will need your passport and a passport-sized photo to purchase a SIM card.
A journey from Australia to Nepal promises an enchanting experience filled with adventure, beauty, and culture. By planning your trip carefully, ensuring you have all the necessary visas and vaccines, and choosing a tour package that suits your preferences, you'll be well on your way to experiencing the unforgettable charm of Nepal.
So what are you waiting for? Start planning your Himalayan adventure today!
Luxury Trekking Package in Nepal
Adventure Sports Tour in Nepal
Everest Region Trekking Packages
If you need any further information, please contact us, Email: at [email protected], Phone: at +977- 985 100 5129 (WhatsApp)