Nestled amidst the heart of the Himalayas, Nepal is a paradise for mountaineers. Its mesmerizing landscapes, diverse wildlife, and rich cultural heritage make it a globally acclaimed destination for thrill-seekers and adventurers. The country boasts eight of the world's fourteen 8000-meter peaks, providing an array of challenges for climbers of all skill levels. Whether you're a seasoned mountaineer or a novice climber, you're bound to find a peak in Nepal that suits your abilities and aspirations. Let's explore some of the best peaks that Nepal offers to the mountaineering community.
Mount Everest (8,848m)
Mount Everest, the ultimate summit of the world, stands tall at a staggering 8,848 meters (29,029 feet) and represents the pinnacle of mountaineering achievement. As the highest peak on Earth, it is a part of the Seven Summits and is located in the Mahalangur Himal sub-range of the Himalayas, straddling the border between Nepal and Tibet.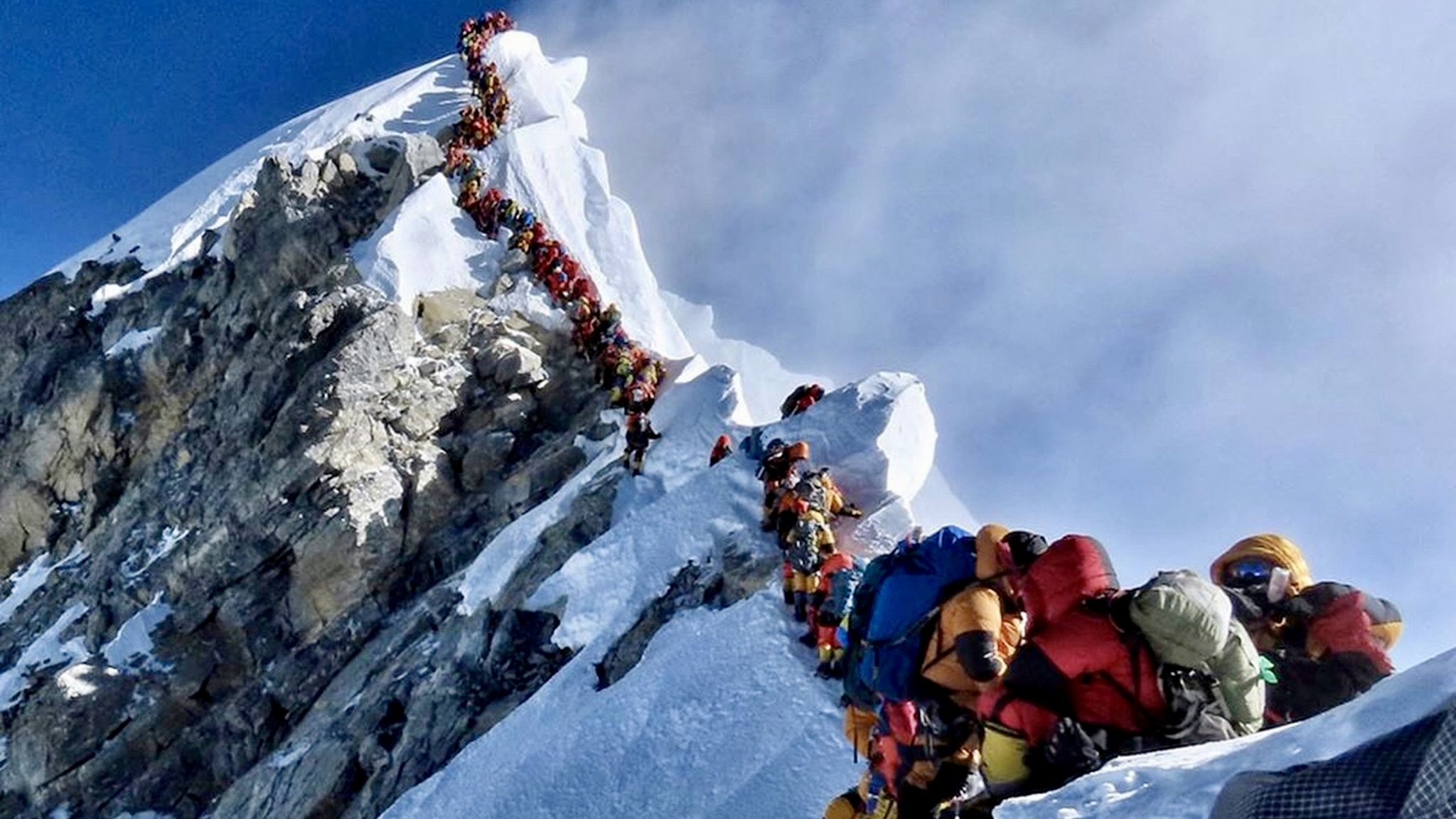 History and Popularity
Named after Sir George Everest, the British Surveyor General of India from 1830 to 1843, Everest is known as Sagarmatha in Nepal and Chomolungma in Tibet. The first confirmed ascent was in 1953 by Tenzing Norgay, a Sherpa of Nepal, and Edmund Hillary of New Zealand. Since then, it has captured the imagination of mountaineers worldwide, making it one of the most sought-after peaks to climb.
Route and Difficulty
There are several routes to the summit, but the two most popular ones are the South-East Ridge from Nepal and the North Ridge from Tibet. The South-East Ridge is the most frequently used route. The journey starts at the Everest Base Camp in Nepal, going through treacherous Khumbu Icefall, Western Cwm, up the Lhotse Face, and finally, the summit via the South Col and the South-East Ridge.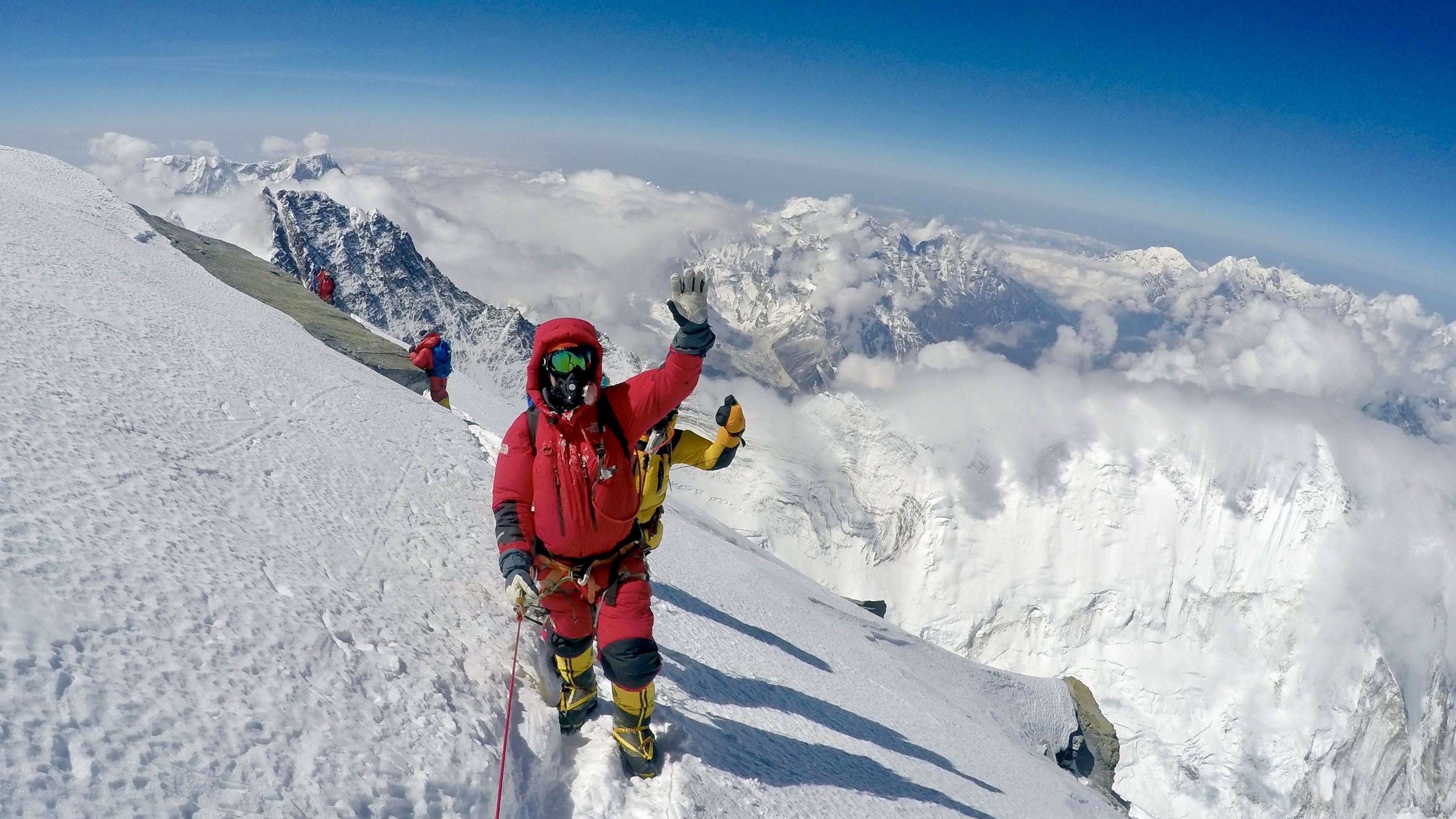 Mount Everest is not considered to be the most technical mountain, but it is extremely dangerous because of its extreme altitude, unpredictable weather, and the presence of large crevasses in the Khumbu Icefall and the Western Cwm. Climbers should have solid high-altitude climbing experience, good physical conditioning, and excellent cold-weather survival skills.
Preparations
Climbing Everest requires a significant amount of physical preparation, technical knowledge, and financial commitment. Training often involves several years of progressive high-altitude climbs, intensive physical conditioning, and learning specific climbing skills. As for the financial aspect, climbing Everest can cost anywhere from $30,000 to $100,000 depending on the type of service and support you choose.
Environmental Considerations
In recent years, the environmental impact of Everest climbs has been a growing concern. Efforts have been made to clean up the mountain and enforce responsible climbing practices. Climbers are now required to bring down their waste, and there are several clean-up expeditions focused on removing old gear, oxygen bottles, and other trash left on the mountain.
The Experience
Despite the challenges and risks, climbing Everest offers an unrivaled mountaineering experience. The view from the summit, the camaraderie among climbers, the sense of personal achievement, and the unique cultural experience in the Himalayas make it an unforgettable adventure.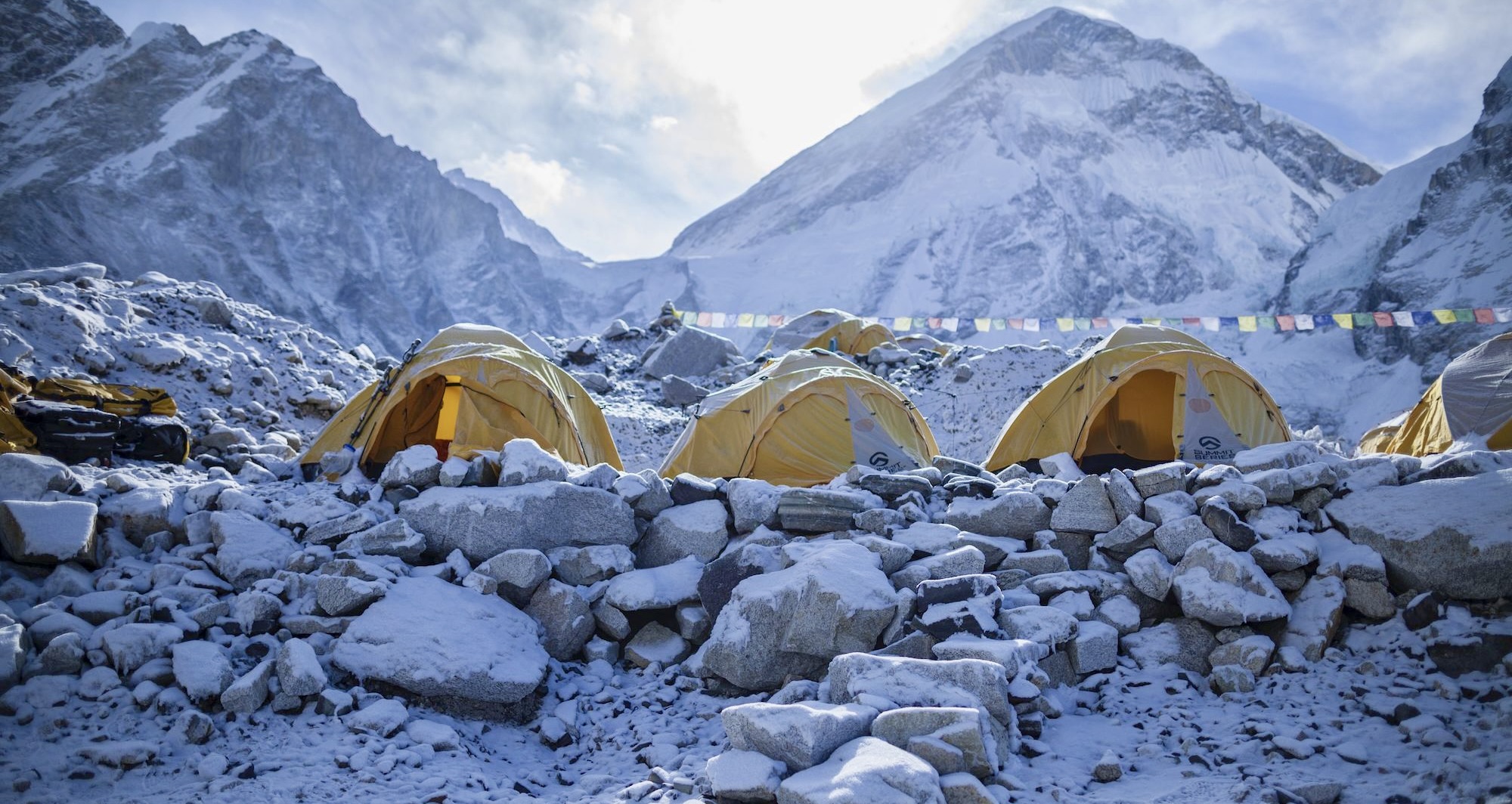 Climbing Mount Everest is a monumental endeavor, demanding a blend of physical endurance, mental resilience, and respect for nature. While it is a dream for many climbers, it is a journey that should only be undertaken with careful preparation and consideration.
Ama Dablam (6,812m)
Standing at 6,812 meters (22,349 feet), Ama Dablam is not as high as the towering 8,000m peaks of Nepal, but it holds a special place in the hearts of mountaineers worldwide. The name "Ama Dablam" translates to "Mother's Necklace," aptly describing its distinct shape, resembling a mother (the main peak) protecting her child, and the extending ridges seen as arms, with hanging glaciers depicted as the "Dablam," the traditional double-pendant containing pictures of gods, worn by Sherpa women.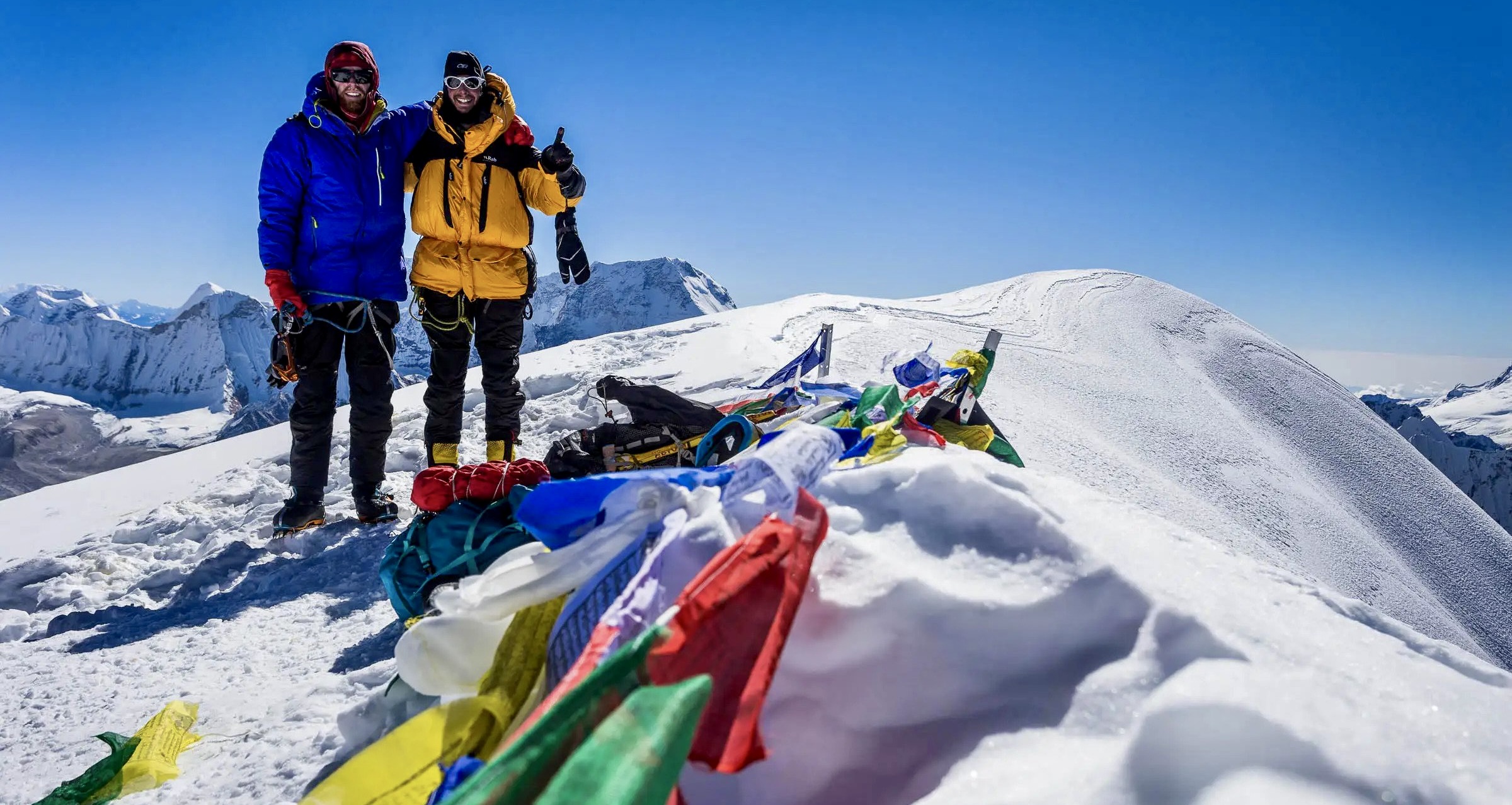 Aesthetic Appeal
Ama Dablam is widely recognized for its incredible beauty. Nestled in the Khumbu region, the peak dominates the landscape along the trek to the Everest Base Camp. Its sharply pointed summit and dramatic features offer an aesthetic appeal unmatched by many other peaks. It's often regarded as one of the most beautiful mountains in the world, and its image adorns countless postcards and promotional materials for Nepal.
Climbing Route and Difficulty
Ama Dablam's standard route for climbing is via its South-West ridge, a challenging path with significant technical climbing at high altitudes. The climb involves steep ice, snow, and rock, and climbers must be comfortable with using technical equipment such as crampons, ice axes, and ropes. While the technical challenges are significant, they are considered well within the capabilities of climbers with suitable experience and physical fitness.
Preparation and Prerequisites
Climbing Ama Dablam requires a solid foundation in rock and ice climbing and familiarity with the use of technical climbing equipment. It is recommended that climbers have previous experience with high-altitude expeditions, even if those climbs were less technical. Physical preparation should involve rigorous training focused on cardiovascular fitness, strength, and endurance.
Cultural Significance
Situated in the Everest (Khumbu) region, Ama Dablam is steeped in local Sherpa culture. Trekkers on the way to the mountain can explore famous monasteries, encounter vibrant Sherpa culture, and experience local hospitality. This cultural immersion adds an enriching dimension to the climb, setting it apart from purely physical challenges.
Unparalleled Panorama
One of the rewards of climbing Ama Dablam is the stunning panoramic view from the summit. Climbers can witness some of the world's highest peaks from an incredibly advantageous viewpoint. The vistas include Mount Everest, Lhotse, Makalu, Cho Oyu, and many more, providing a breathtaking Himalayan panorama that makes the challenging climb worth every step.
Ama Dablam, with its unique aesthetics, technical climbing aspects, and cultural significance, is indeed one of the best peaks for climbing in Nepal. While the journey to its summit demands respect, technical prowess, and physical endurance, the reward is an unforgettable climbing experience and a view that could very well be the highlight of any adventurer's life.
Island Peak (6,189m)
Island Peak, also known as Imja Tse, is another crown jewel in the rich tapestry of the Nepalese Himalayas. Towering at an elevation of 6,189 meters (20,305 feet), it presents a fantastic trekking peak for those new to mountaineering but seeking a bit of Himalayan high-altitude experience. Here's why Island Peak is regarded as one of the best peaks for climbing in Nepal.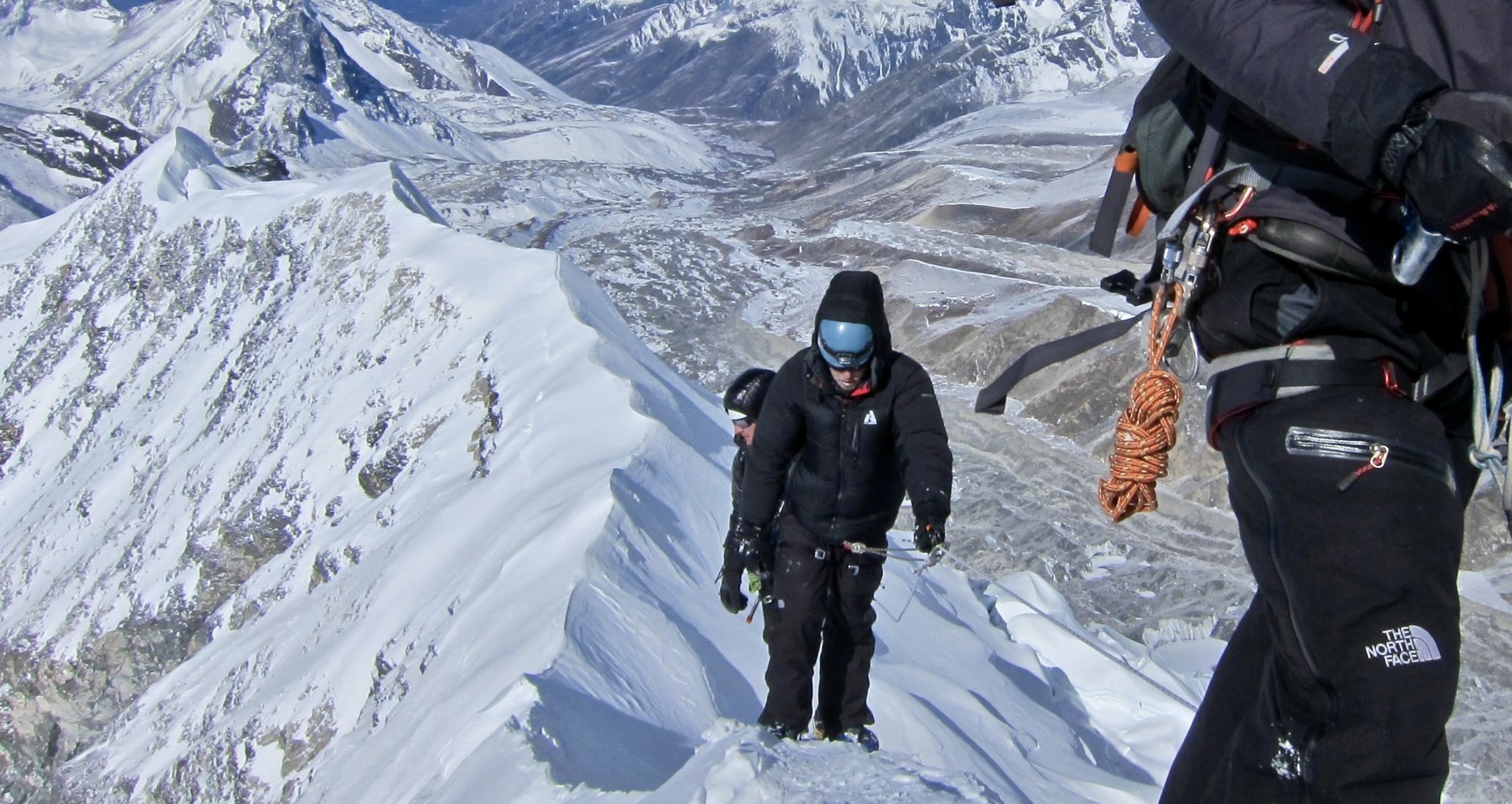 Ideal for Beginners
While all Himalayan peaks present challenges, Island Peak is more accessible for beginners looking to gain mountaineering experience. Although it is not technically demanding as higher peaks like Everest or Ama Dablam, climbers should still have a basic understanding of using equipment like crampons, harnesses, ice axe, tying knots, and handling climbing ropes.
Acclimatization Peak
Island Peak is frequently used as a preparatory climb for mountaineers planning to tackle higher peaks in the Himalayas. The altitude, while still significant, is not as extreme as 8000-meter peaks. Hence, climbing Island Peak allows climbers to acclimatize and test their physical conditions and gear before undertaking more challenging ascents.
Trekking Experience
The journey to Island Peak is not just about the climb but also about the incredible trekking experience. The route goes through the Khumbu region, allowing trekkers to witness the awe-inspiring landscapes, vibrant Sherpa culture, and iconic landmarks like the Sagarmatha National Park and the Everest Base Camp.
Unforgettable Summit Views
Reaching the summit of Island Peak offers climbers a 360-degree panorama of some of the tallest peaks in the world, including Everest, Lhotse, Nuptse, Makalu, Ama Dablam, and many more. This unforgettable vista of snow-capped giants under a crisp blue sky is truly an unbeatable reward for climbers' efforts.
Cost-Effective Adventure
Compared to the expeditions of higher peaks, climbing Island Peak is considerably more cost-effective. For a fraction of the cost of an Everest expedition, climbers can still enjoy a genuine Himalayan mountaineering experience, making it a preferred choice for many climbers with budget constraints.
Island Peak is indeed one of the best peaks for climbing in Nepal, particularly for those new to high-altitude mountaineering or seeking a cost-effective expedition. Its beautiful trekking route, combined with the thrill of reaching a Himalayan summit and experiencing extraordinary views, indeed makes it an attractive choice for mountaineers worldwide. As always, remember to respect the local culture and the environment during your journey and ensure safety remains your top priority.
Mera Peak (6,476m)
At an altitude of 6,476 meters (21,247 feet), Mera Peak stands as the highest trekking peak in Nepal. Straddled between the mighty mountains of Everest and Makalu, Mera Peak is a desirable goal for many adventurers who seek the thrill of high-altitude climbing without the technical complexities associated with higher mountains. Here's why Mera Peak is considered one of the best peaks for climbing in Nepal.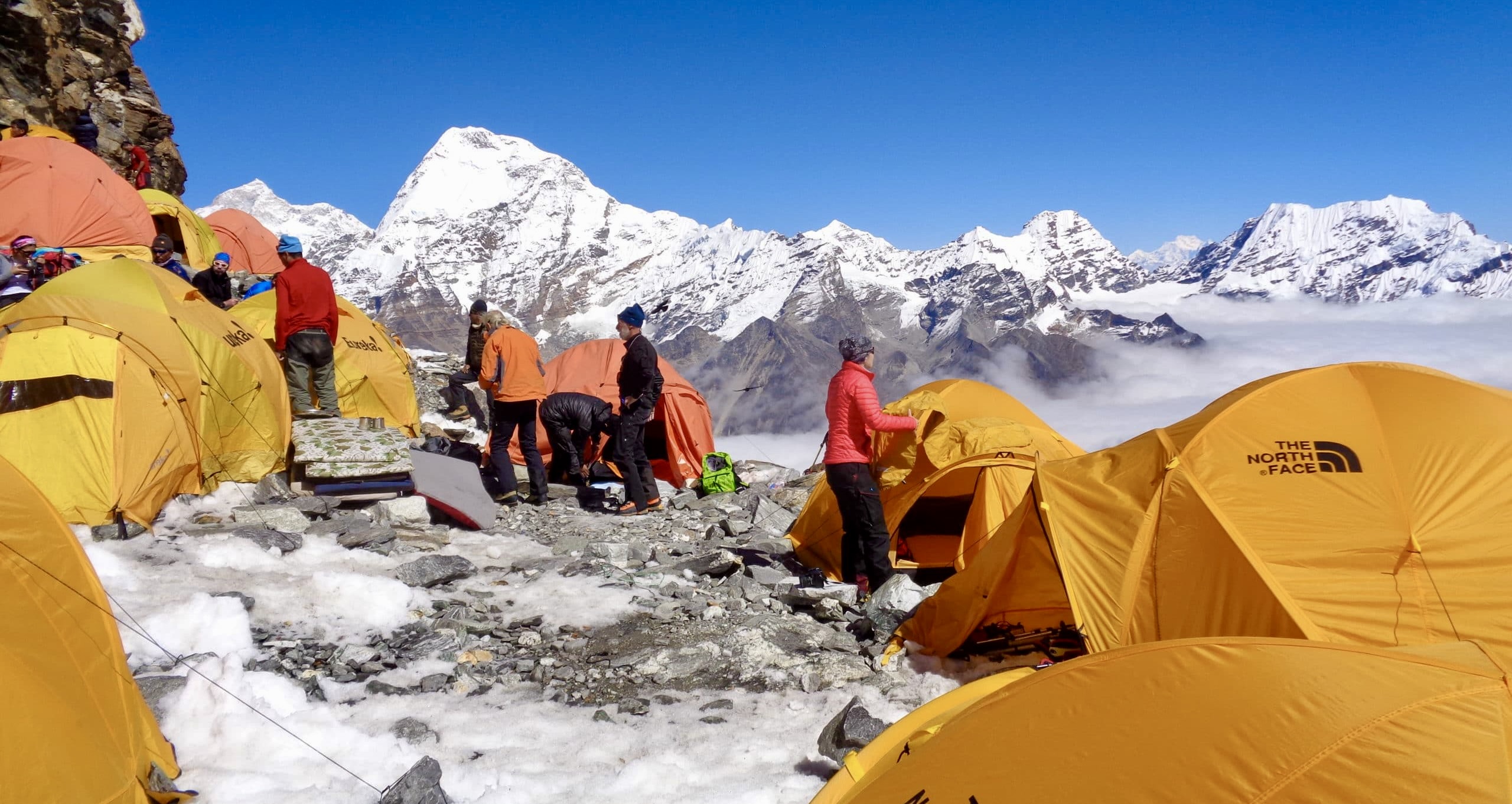 Highest Trekking Peak
Being the highest trekking peak, Mera Peak offers an incredible experience for those looking to venture into high-altitude climbing. It is a real mountaineering challenge that includes the thrill of a Himalayan summit yet does not require advanced technical skills, making it accessible to relatively less experienced climbers.
Minimal Technical Challenges
Unlike many of the peaks in the Himalayas, Mera Peak is less technical, requiring basic mountaineering skills to ascend. Climbers need to be in good physical condition and have a basic understanding of climbing techniques, including walking with crampons, using an ice axe, and rope skills. The lack of major technical difficulty makes it an excellent choice for novice climbers with a desire to ascend a significant Himalayan peak.
Incredible Panoramic Views
One of the most rewarding aspects of climbing Mera Peak is the fantastic panoramic view from the summit. On clear days, climbers can witness five of the six highest mountains in the world, including Everest, Lhotse, Cho Oyu, Makalu, and Kanchenjunga. The view from Mera Peak's summit is often described as one of the finest in the entire Himalayas.
Off-the-Beaten-Path Trekking Experience
The trek to Mera Peak passes through the remote and less frequented trails of the Hinku Valley. This off-the-beaten-path trekking experience allows climbers to immerse themselves in untouched natural beauty and witness the unique cultural traditions of the local Rai and Sherpa communities.
Acclimatization and Preparation
While Mera Peak is relatively non-technical, the altitude does present its challenges, and proper acclimatization is crucial for a successful ascent. The trekking route provides ample opportunities for acclimatization, with gradual altitude gain and several rest days.
Mera Peak, with its minimal technical challenges and breathtaking panoramic views, certainly ranks as one of the best peaks for climbing in Nepal. It is a perfect stepping-stone for climbers with high-altitude aspirations, allowing them to gain essential experience and confidence before moving on to more challenging mountains. As always, respect for local culture, the environment, and safety should be a priority in every mountaineering adventure.
Manaslu (8,163m)
Manaslu, the eighth-highest mountain in the world, soars to an impressive 8,163 meters (26,781 feet). Known as the "Mountain of Spirit" in the local dialect, Manaslu is located in the Mansiri Himal range in the west-central part of Nepal. It offers an exquisite blend of challenging climbing, stunning landscapes, and rich cultural experiences. Here's why Manaslu is considered one of the best peaks for climbing in Nepal.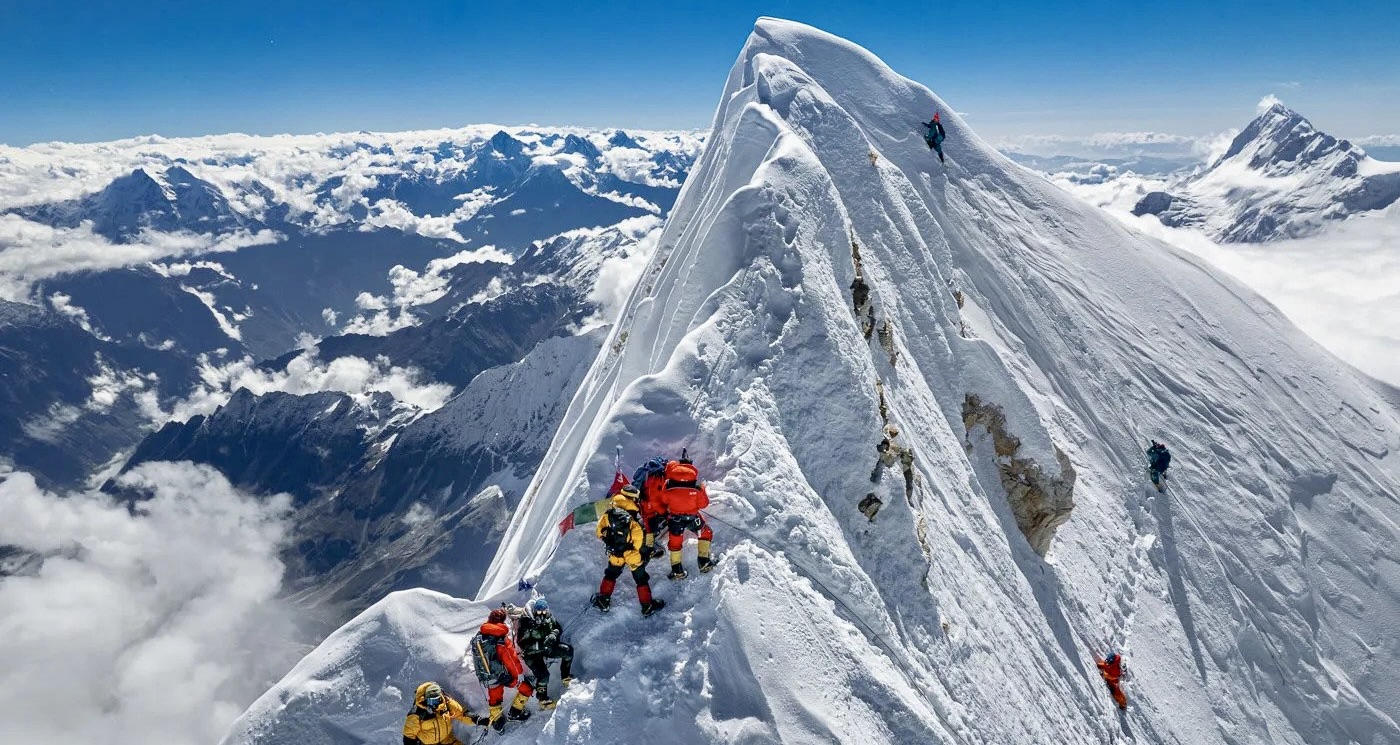 The Challenge and Excitement
Climbing Manaslu offers a serious mountaineering challenge and is best suited for experienced climbers. It is technically demanding and exposes climbers to the various challenges of high-altitude climbing, such as extreme weather and the risk of avalanches. Despite the hardships, the thrill of overcoming these challenges and reaching the summit is an unmatched accomplishment.
An Alternative to Everest
Manaslu has been gaining popularity as a less crowded and less commercial alternative to Everest. The mountain is not as crowded as other 8000-meter peaks, which means climbers can have a more serene and untarnished experience.
Cultural Experience
The journey to Manaslu traverses the Manaslu Conservation Area, home to diverse cultures, languages, and traditions. Climbers get the opportunity to encounter Tibetan Buddhist culture up close and observe age-old traditions still alive in remote Himalayan villages.
Diverse Climbing Routes
Manaslu offers several climbing routes, with the Northeast face being the most popular one. Other routes provide varying degrees of technical difficulties and different perspectives of this majestic mountain. Regardless of the route chosen, climbers are guaranteed an unforgettable mountaineering adventure.
Spectacular Panoramic Views
The summit of Manaslu offers spectacular views of the surrounding Himalayan giants, including Annapurna, Ganesh Himal, and Himalchuli, along with a vista of the Tibetan plateau towards the north. Witnessing the sunrise from the top is a mesmerizing spectacle, with the morning light painting a rosy hue on the surrounding snow-clad peaks.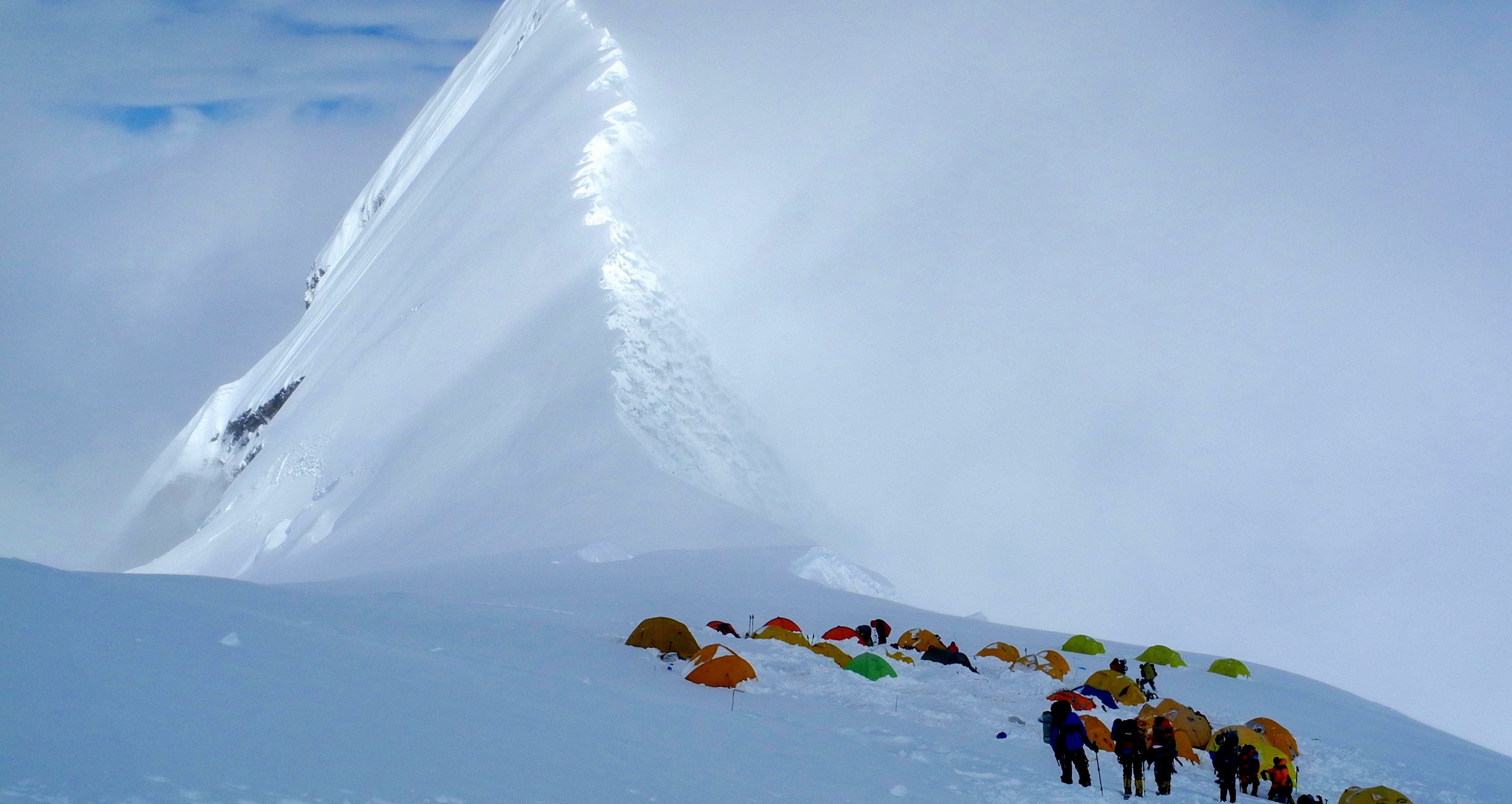 Manaslu presents a fulfilling mountaineering experience, combining an exhilarating climb, diverse cultural experiences, and breathtaking natural beauty. It is certainly among the best peaks to climb in Nepal for those looking for a challenging high-altitude climb off the beaten path. As always, climbers should undertake proper training and preparation, respect local customs and the environment, and prioritize safety in their pursuit of the summit.
Annapurna (8,091m)
Annapurna, the tenth-highest mountain in the world, stretches to an elevation of 8,091 meters (26,545 feet) and holds immense allure for mountaineers around the globe. Located in north-central Nepal, Annapurna isn't just one peak, but a massif comprising six prominent peaks. While Annapurna I Main is the highest, others include Annapurna II, III, IV, Annapurna South, and Gangapurna. Let's explore why Annapurna is considered one of the best peaks for climbing in Nepal.
A Mountaineering Challenge
Annapurna I Main is renowned for the extraordinary challenge it presents to climbers. Its south face is considered one of the most difficult climbs in the world. The mountain's extreme conditions, complex topography, and high avalanche risk demand a high level of skill, experience, and resilience from climbers.
Historical Significance
Annapurna holds a special place in mountaineering history as it was the first of the 8000-meter peaks to be climbed. French climbers Maurice Herzog and Louis Lachenal achieved this feat on June 3, 1950. This successful expedition predates the first ascent of Everest and has forever engraved Annapurna in the annals of mountaineering lore.
Natural Beauty
The Annapurna region is renowned for its stunning beauty. The journey towards the peak takes climbers through verdant forests, terraced fields, traditional villages, and raging rivers, providing a kaleidoscope of landscapes that are as challenging as they are beautiful.
Cultural Richness
The trek to Annapurna allows climbers to immerse themselves in the rich culture of the region. It's an opportunity to explore the customs and traditions of various ethnic groups like Gurungs, Thakalis, and Manangis, and to visit ancient monasteries, adding a rich cultural dimension to the climbing experience.
Spectacular Views
The view from the summit of Annapurna is absolutely breathtaking. Climbers are rewarded with a spectacular panorama of the surrounding peaks, including Dhaulagiri, Machhapuchhare, Manaslu, Gangapurna, and Tilicho Peak. The snow-capped mountains against the backdrop of the rising or setting sun are a sight to behold.
Despite its allure, it's important to note that Annapurna is also known for its high fatality rate, and it should only be attempted by experienced climbers with comprehensive preparation. While the risks are substantial, the achievement of conquering one of the world's toughest peaks brings immense satisfaction and a unique sense of accomplishment. As always, any climbing endeavor should be undertaken with the utmost respect for the local culture and the environment, and safety should be the top priority.
In conclusion, Nepal, with its extraordinary collection of some of the world's highest and most majestic peaks, offers a myriad of mountaineering opportunities. The beauty of this selection lies in its diverse range, with options suitable for every level of experience and physical ability, making Nepal an ultimate mountaineering destination.
Mount Everest stands as the pinnacle of climbing pursuits, offering the highest altitude challenge coupled with the prestige of summiting the world's highest peak. Ama Dablam, on the other hand, is a true embodiment of beauty and technical challenge. Island Peak and Mera Peak serve as fantastic starting points for those new to high-altitude climbing, allowing beginners to acclimate to the rigors of mountaineering in the Himalayas. Manaslu and Annapurna offer serious challenges for experienced climbers, with their extreme conditions, complex topography, and the opportunity to push one's limits.
However, it's crucial to remember that every mountain demands respect. Preparation, acclimatization, and safety are paramount in every expedition. Also, it is essential to respect the local culture and the environment, ensuring that the pristine beauty of these mountains is preserved for generations to come. Whether you are a novice climber looking to gain experience or a seasoned mountaineer seeking your next challenge, Nepal's peaks wait to inspire awe and push boundaries.
If you need any further information, please contact us, Email: at [email protected], Phone: at +977- 985 100 5129 (WhatsApp)