There is an old adage that says, "Traveling – it leaves you speechless, then turns you into a storyteller." No statement could be more accurate when you are in the hands of the right travel agents, the ones who can make your journey seamless, hassle-free, and exquisite. When it comes to Nepal, Luxury Holidays Nepal Pvt. Ltd. (LHN) takes the crown, offering a unique blend of awe-inspiring landscapes, cultural richness, and luxurious experiences.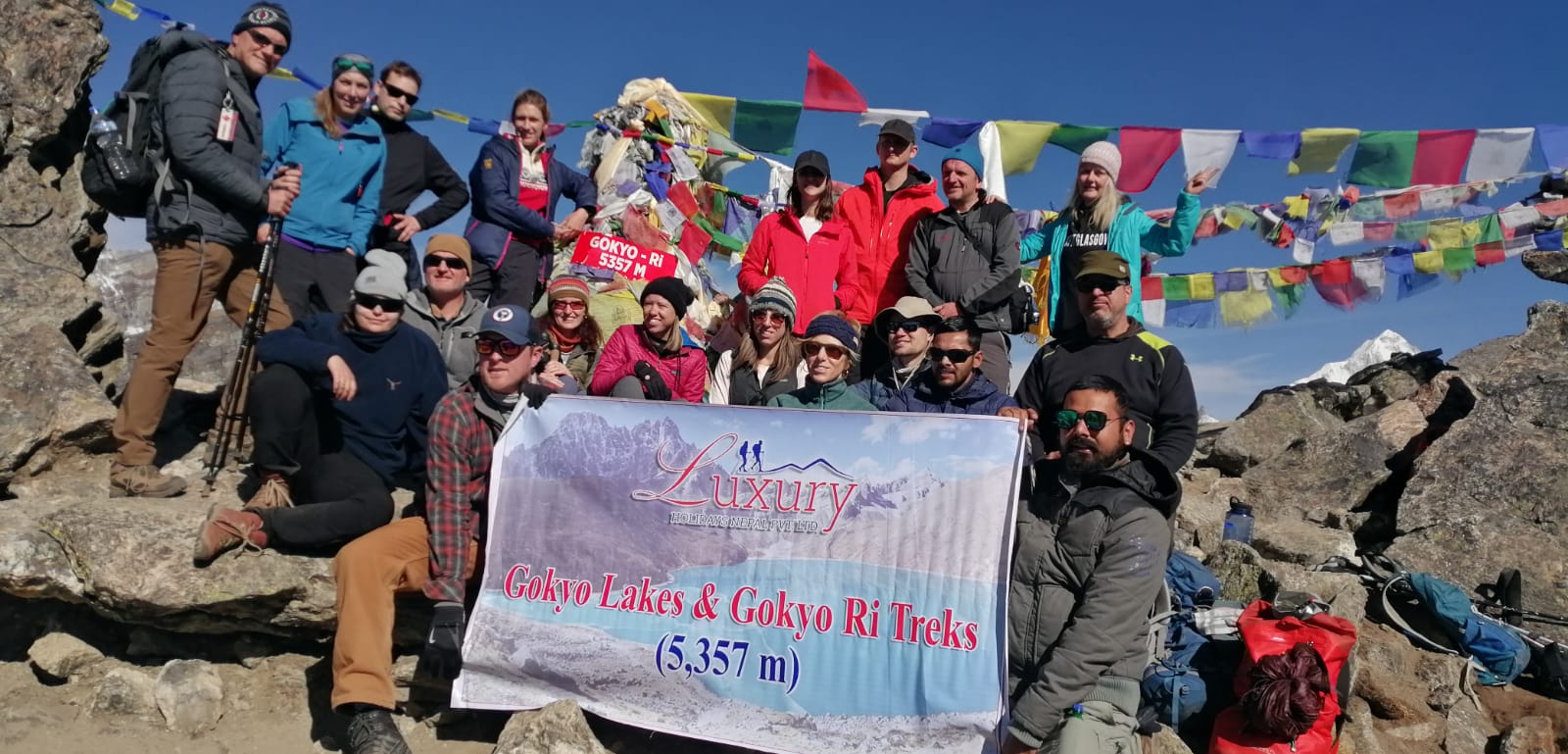 A Trustworthy Companion in Your Journey
Journeying to the exotic locales of Nepal is a dream that many of us hold dear. However, without a reliable travel agent, this dream may turn into a stressful experience. Recognizing this necessity, Luxury Holidays Nepal Pvt. Ltd. (LHN) has emerged as the best luxury travel agent in Nepal, providing a seamless journey of opulence and culture. With a proven track record of excellence, LHN stands as a trustworthy companion in your journey to the heart of the Himalayas.
Navigating the Landscape
The primary challenge that most travelers face in a foreign country is the language barrier and a lack of understanding of the local customs. LHN, with its team of local experts, bridges this gap. We provide knowledgeable guides who can communicate fluently in several languages and possess an in-depth understanding of Nepal's historical, cultural, and geographical landscape. With LHN, your journey is in the hands of experienced professionals who ensure your voyage is not only enjoyable but also enlightening.
Customized Luxury Experiences
Luxury Holidays Nepal Pvt. Ltd. is renowned for its customized travel packages. We understand that luxury means different things to different people, and thus, we offer personalized experiences to cater to each client's unique tastes and preferences. Whether it's an adrenaline-fueled adventure to the Everest Base Camp, a tranquil stay in a luxury resort in Pokhara, or a cultural tour of the UNESCO World Heritage Sites in Kathmandu, LHN curates the experience to perfection.
Complete Transparency
LHN's operation is based on trust and transparency. We keep clients informed about every detail of the journey, including costs, itineraries, and any changes that may occur due to unforeseen circumstances. This transparent approach eliminates the element of unpleasant surprises and allows travelers to relax and enjoy the trip with peace of mind.
Safety First
Traveling to new places often brings an element of uncertainty. However, with LHN, safety is paramount. From ensuring that all accommodations and transportation services meet international safety standards to providing local guides trained in first-aid and rescue operations, LHN prioritizes the clients' safety and well-being above all else.
Sustainability at its Core
In an era where sustainability is becoming increasingly important, LHN shines with its dedication to eco-friendly tourism. We strive to minimize the carbon footprint and support local communities by incorporating sustainable practices, such as hiring local guides, choosing eco-lodges, and promoting responsible tourism.
Luxury Holidays Nepal Pvt. Ltd. is much more than a travel agency. It's a trusted companion that provides a smooth, safe, and luxurious journey filled with unforgettable experiences and immersive cultural exchanges. We turn your trip into a beautiful story – a story that you will cherish and share with your loved ones for years to come.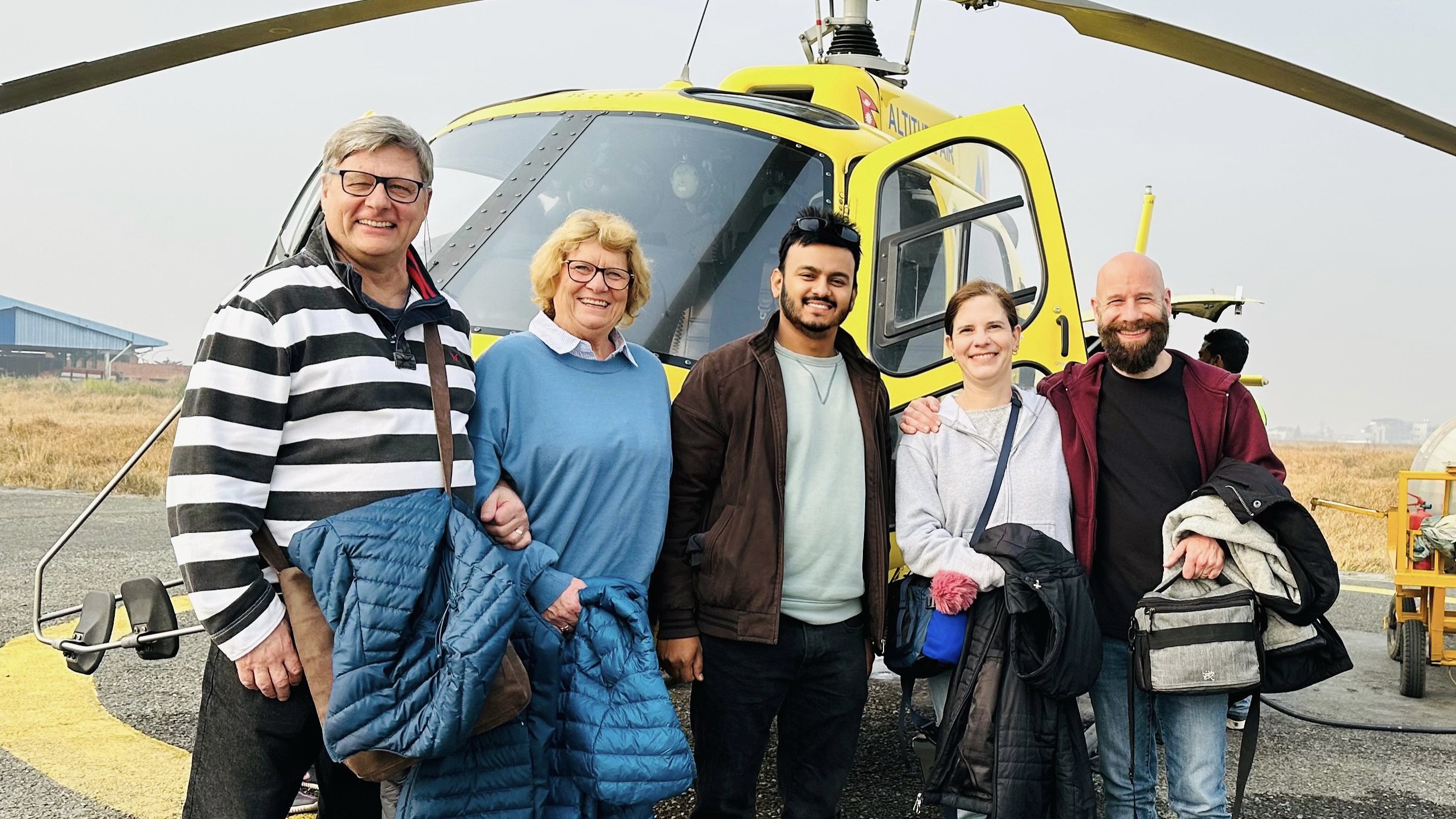 So, if you're planning a trip to Nepal, choosing Luxury Holidays Nepal Pvt. Ltd. as your travel agent ensures a journey marked by luxury, safety, and deep cultural immersion, transforming your Himalayan dreams into reality.
Creating Unforgettable Experiences
As travelers, we often seek experiences that leave indelible impressions on our hearts, experiences that turn into tales worth recounting to generations. Luxury Holidays Nepal Pvt. Ltd. (LHN), the leading luxury travel agent in Nepal, specializes in creating unforgettable experiences, making every journey unique, exclusive, and imprinted with the touch of luxury that every discerning traveler seeks.
A Symphony of Luxury and Adventure
Nepal, with its diverse landscape, rich culture, and warm hospitality, is a paradise for travelers. LHN takes this inherent charm and amplifies it with meticulously curated luxury travel packages. Whether you're yearning for the thrill of trekking through the majestic Himalayas, the tranquillity of a yoga retreat, or the immersive experience of Nepalese culture and history, LHN crafts the perfect itinerary, making every moment an unforgettable experience.
Exquisite Accommodations and Services
Luxury Holidays Nepal is committed to providing its clients with unparalleled comfort and luxury. The selection of accommodation extends from the finest luxury hotels and resorts to exclusive boutique lodges, each carefully chosen to offer the best in comfort, service, and Nepalese hospitality.
Moreover, LHN provides private, air-conditioned transportation throughout your journey, ensuring you travel in comfort and style. We also take care of all the logistics, so your focus stays solely on absorbing the mesmerizing landscapes, rich culture, and exceptional experiences that Nepal has to offer.
A Taste of Authenticity
LHN appreciates the significance of local experiences in making a journey memorable. We arrange for cultural tours, visits to local communities, and culinary experiences that allow travelers to taste authentic Nepalese cuisine. These immersive experiences, guided by knowledgeable local experts, provide a deeper understanding of Nepal's diverse culture and age-old traditions.
Personalized Experiences
Recognizing that every traveler is unique, LHN tailors its services to suit individual preferences and needs. From designing itineraries to selecting accommodations, every aspect of your journey is customized to your liking. This level of personalization ensures you have a travel experience that resonates with your idea of luxury, adventure, and cultural exploration.
Sustainable Luxury Travel
Luxury Holidays Nepal does not just focus on providing luxury services but also ensures that its operations are conducted responsibly. We promote sustainable tourism by employing local staff, supporting local businesses, and educating travelers about responsible tourism practices. By choosing LHN, you contribute towards a more sustainable and equitable tourism industry.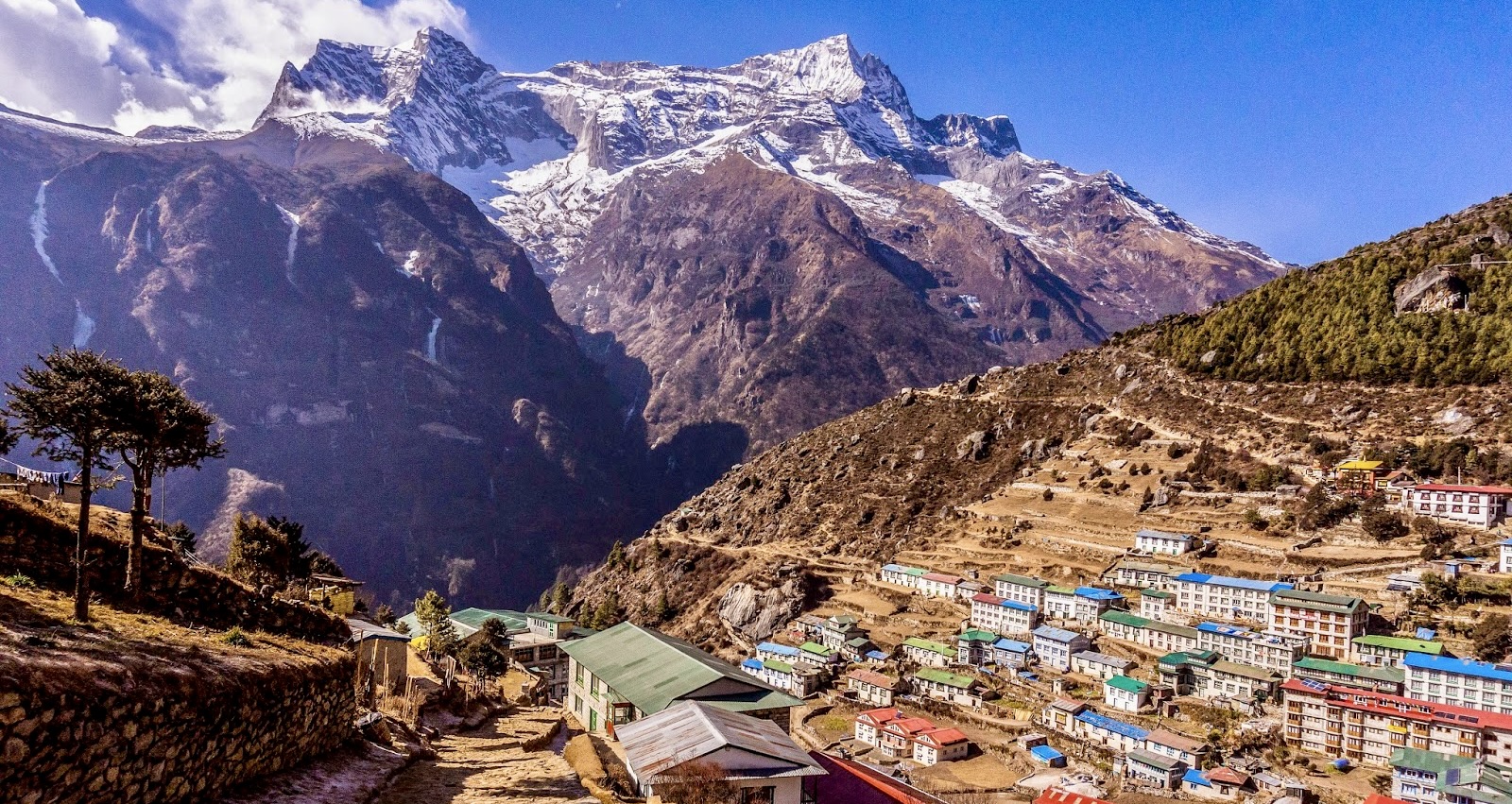 Luxury Holidays Nepal Pvt. Ltd. stands as the epitome of luxury travel in Nepal, transforming ordinary journeys into extraordinary experiences. The unparalleled services, dedication to customer satisfaction, and focus on sustainable practices make them the ideal choice for luxury travel in Nepal. With LHN, every moment becomes a cherished memory, making your Nepalese adventure a luxury experience worth remembering.
The Luxury Holidays Nepal Difference
A discerning traveler seeks more than just a tour. We are in pursuit of unique experiences, exquisite comfort, and a deep connection with the destination. Providing these is an art that few master. Among these few is Luxury Holidays Nepal Pvt. Ltd. (LHN), the best luxury travel agent in Nepal, making a significant difference with its unparalleled commitment to service, luxury, and sustainability.
Impeccable Customer Service
Exceptional customer service lies at the heart of the LHN difference. The moment you choose to journey with LHN, you become a part of the traveling family. We take the time to understand your unique travel preferences and desires, tailoring an itinerary that fits your vision of a perfect holiday. From the moment you arrive in Nepal until your departure, the team ensures your journey is seamless, comfortable, and exceeds your expectations.
Personalization is Key
LHN believes that luxury is about exclusivity and personalization. Each of the travel packages is carefully curated, taking into account the individual interests of the clients. Whether you prefer adrenaline-pumping adventures, serene escapes in nature, or immersive cultural experiences, LHN crafts a travel plan that aligns with your unique travel style.
Best in Class Accommodations
Accommodations can make or break a travel experience. At LHN, We ensure the former. The partnerships with the finest hotels and resorts across Nepal enable them to provide you with unparalleled comfort. These range from luxury urban hotels to secluded resorts in the Himalayas, each offering superior service, amenities, and a touch of Nepal's warm hospitality.
Expert Local Guides
LHN's guides are local experts who not only have an extensive understanding of Nepal's history, culture, and geography but also are passionate about sharing knowledge with visitors. The insights and anecdotes add a layer of depth to your journey, transforming it from a sightseeing tour into an immersive cultural experience.
Commitment to Sustainable Tourism
LHN stands out for its dedication to sustainable tourism. We follow eco-friendly practices, support local businesses, and promote responsible tourism. The sustainability initiatives ensure that your travels contribute positively to the environment and local communities.
The LHN Experience
Luxury Holidays Nepal Pvt. Ltd. goes beyond providing travel services. We deliver experiences that resonate with the soul, evoke a sense of wonder, and leave an everlasting impact. The commitment to excellence, sustainability, and customer satisfaction sets them apart from other travel agents, making them the premier choice for luxury travel in Nepal.
Choosing a travel agent is about choosing an experience. With Luxury Holidays Nepal Pvt. Ltd., you choose to indulge in the best of Nepal in a manner that is both luxurious and responsible. Experience the Luxury Holidays Nepal difference; embark on a journey that will inspire stories of a lifetime.
Giving Back to the Community
One of the inspiring aspects of Luxury Holidays Nepal is its commitment to sustainable tourism. We ensure the operations benefit the local communities by employing local guides, supporting local businesses, and contributing to conservation efforts. When you travel with LHN, you're embarking on a luxurious journey and contributing to the welfare of the local communities and the environment.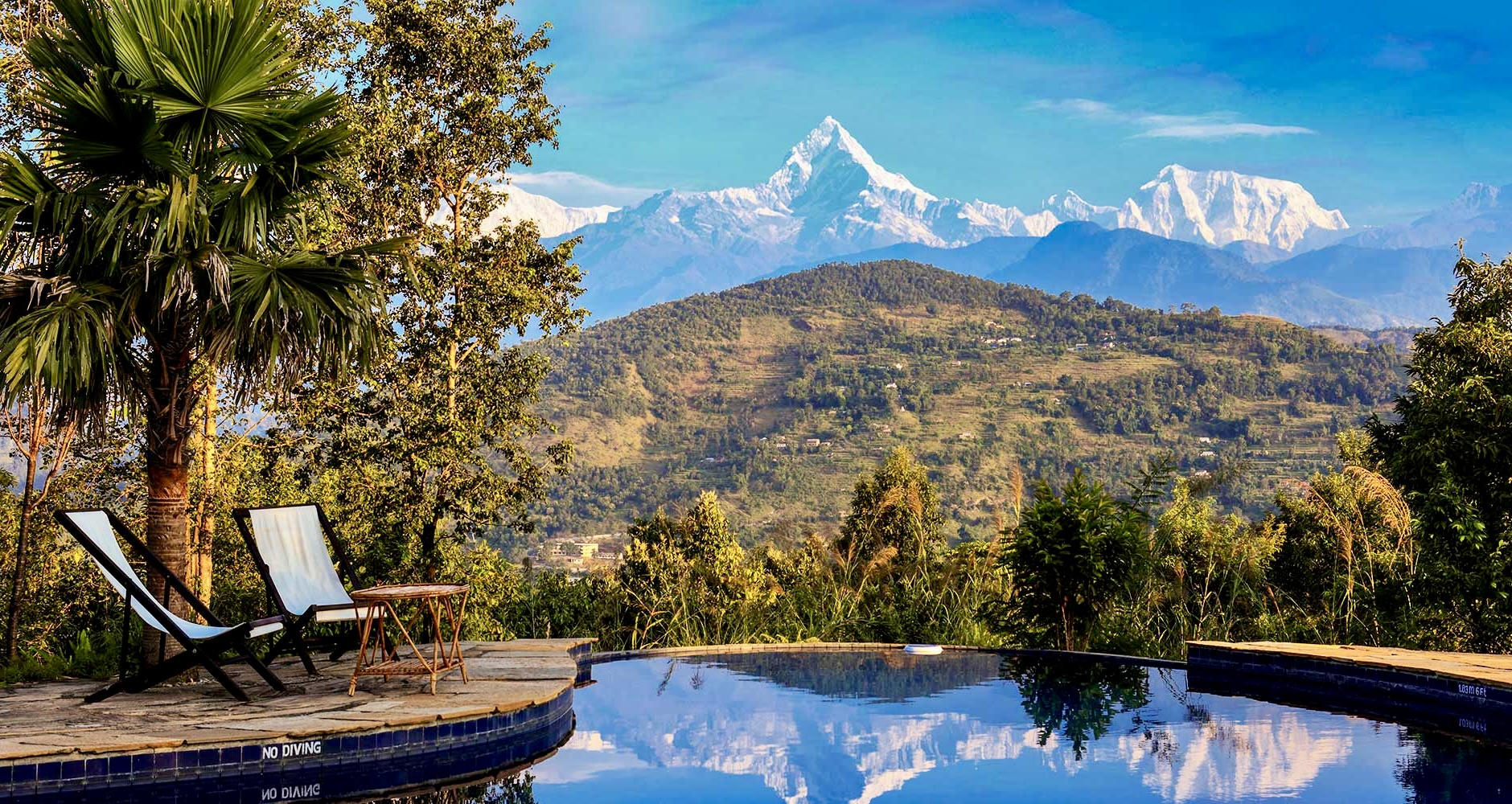 When it comes to luxury travel in Nepal, Luxury Holidays Nepal Pvt. Ltd. stands out for its high standards of service, attention to detail, and commitment to sustainability. The dedication to providing custom luxury travel experiences sets them apart from the competition, making them the go-to choice for anyone seeking a hassle-free, opulent vacation in Nepal.
High-end luxury travel company in Nepal
Renowned for its majestic Himalayas, tranquil nature, and rich culture, Nepal has captivated the hearts of travelers worldwide. However, to fully appreciate the grandeur and the subtleties of this beautiful country, a high-end luxury travel company is a prerequisite. Luxury Holidays Nepal Pvt. Ltd. (LHN) has emerged as the epitome of luxury travel in Nepal, providing opulent, personalized experiences that surpass the expectations of even the most discerning travelers.
What sets Luxury Holidays Nepal Pvt. Ltd. apart?
Bespoke Itineraries: Understanding that luxury is individual, LHN excels in curating bespoke travel experiences. From exploring the bustling cityscape of Kathmandu to serene mountain treks or tranquil yoga retreats, the team designs your journey around your desires, delivering an unmatched personalized experience.
Exquisite Accommodations: The accommodations selected by LHN reflect a harmonious blend of comfort, elegance, and local charm. The portfolio includes some of the finest hotels, resorts, and boutique lodges in Nepal, ensuring that your stay is as memorable as the destinations you explore.
Exceptional Service: From the moment you connect with LHN, you are treated with the utmost care and attention. The dedicated team is always ready to assist you, ensuring your journey is seamless, comfortable, and filled with luxury.
Expert Guides: LHN's local guides are not just well-versed in the region's history, culture, and geography, but also trained to provide high-quality service. The knowledge and professionalism add an extra layer of richness to your travel experience, making each tour insightful and enjoyable.
Commitment to Sustainability: Luxury Holidays Nepal is committed to sustainable and responsible tourism. The operations are designed to minimize environmental impact and we actively contribute to local community development. By choosing LHN, you're choosing a company that aligns luxury travel with social and environmental responsibility.
Luxury Holidays Nepal Pvt. Ltd. redefines luxury travel in Nepal. The unwavering dedication to providing high-end, personalized, and responsible travel experiences sets them apart as the premier luxury travel company in Nepal. When you choose LHN, you choose a journey that blends luxury, adventure, and cultural immersion into an unforgettable travel experience. So embark on your dream Nepalese journey with Luxury Holidays Nepal Pvt. Ltd., and let them craft your perfect luxury holiday.
Your time is precious, and your comfort is paramount. If you're looking for a luxury holiday that will allow you to experience Nepal's fascinating culture, breathtaking landscapes, and warm hospitality, LHN offers exactly that and more. Embark on your journey with Luxury Holidays Nepal Pvt. Ltd., and turn your dreams of the perfect vacation into a reality.
Luxury Trekking Package in Nepal
Luxury trekking Packages in Everest Region
If you need any further information, please contact us, Email: at [email protected], Phone: at +977- 985 100 5129 (WhatsApp)