Known for its awe-inspiring natural beauty, diverse culture, and towering mountain ranges, including the world's highest peak, Mount Everest, Nepal has captivated the hearts of travelers from around the globe. Despite its geographical challenges and being landlocked between India and China, this small, yet culturally vibrant country, is an intriguing travel destination. Whether you're an adrenaline junkie yearning for a Himalayan trek, a culture enthusiast seeking to delve into ancient traditions, or a wildlife lover eager to explore its national parks, Nepal offers a unique experience for everyone. But how easily accessible is it for international visitors? Let's unravel this question by analyzing various aspects of travel - from obtaining a visa to transportation, accommodation, and the overall ease of travel in Nepal.
Visa Accessibility
For most tourists planning a trip to Nepal, the visa process is generally hassle-free and straightforward. Unlike some destinations that require a lengthy application and approval process, Nepal has implemented an efficient 'Visa on Arrival' system. This system allows citizens from most countries to apply for and receive a tourist visa upon their arrival at Kathmandu's Tribhuvan International Airport or at certain designated land border crossings. It's worth noting that this system is highly beneficial for spontaneous travelers or for those who might have faced difficulties applying in advance.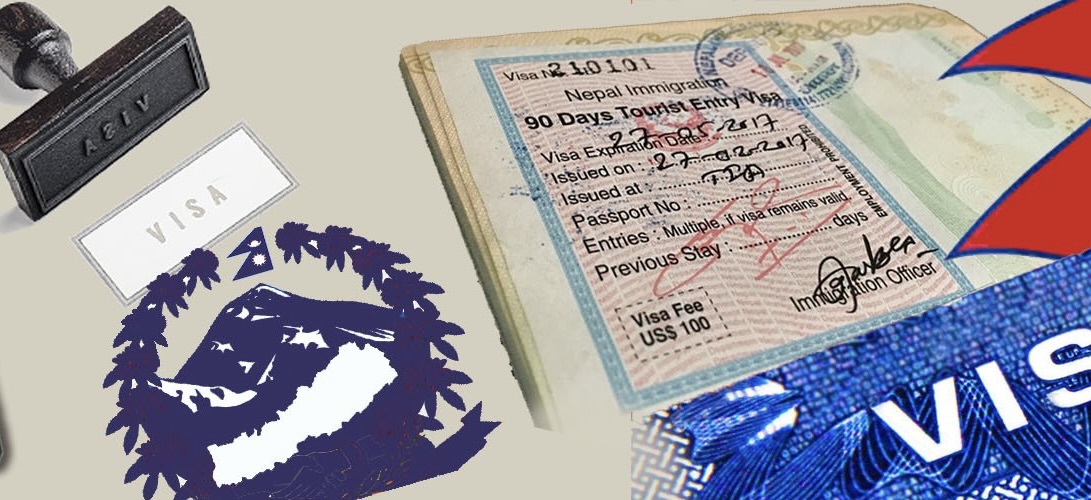 The visas are typically issued for 15, 30, or 90 days, giving you the flexibility to plan your trip according to your schedule and preferences. If you prefer having your visa in hand before you travel, or if you plan to stay for an extended period, you can also apply at a Nepalese embassy or consulate in your home country. The required documents generally include a valid passport, a completed application form, and passport-sized photographs, along with the visa fee.
However, it's important to keep in mind that visa rules and regulations can occasionally change. Therefore, it's always recommended to verify the latest visa requirements and fees from the official website of the Department of Immigration of Nepal or your local Nepalese embassy or consulate. This proactive approach will ensure a smooth and worry-free entry into the beautiful country of Nepal.
Transportation Accessibility
When considering a journey to Nepal, understanding transportation accessibility is crucial. Despite its rugged and challenging terrain, Nepal has managed to develop a reliable transportation network for both international and domestic travel.
International Travel
The primary point of entry for most international visitors to Nepal is via air travel. Tribhuvan International Airport, located in the capital city of Kathmandu, is the country's main international gateway. It is serviced by a number of international airlines offering direct and connecting flights from major cities worldwide.
For those already in South Asia, overland entry points along the Indian border are another way to reach Nepal. These entry points are accessible by bus services from various Indian cities. Note, however, that while adventurous, overland travel may require more time and patience due to the varying road conditions.
Domestic Travel
Upon arrival in Nepal, there are several ways to explore the country. Domestic air travel is an efficient and time-saving option, particularly when traveling to remote regions. There are numerous domestic airports scattered throughout the country, with regular flights operating to key destinations such as Pokhara, Lukla (the gateway to Everest), and Bharatpur (near Chitwan National Park).
Alternatively, long-distance buses connect Kathmandu with other major towns and cities. While less comfortable than air travel, these services offer a more affordable and environmentally-friendly way to traverse the country.
Local transportation within cities and towns typically includes taxis and auto-rickshaws. For independent travelers, hiring a motorcycle or a bicycle can be an exciting way to explore at your own pace, provided you're comfortable navigating Nepal's hectic traffic and often narrow streets.
It's crucial, however, to remember that road travel in Nepal can be challenging, especially during the monsoon season when landslides may occur. Careful planning, staying updated with local news, and booking with reputable transport providers can contribute to a safer and more enjoyable travel experience in Nepal.
Accommodation Accessibility
In recent years, Nepal has expanded its accommodation options to cater to a wide spectrum of travelers, enhancing its accessibility as a tourist destination.
Cities and Tourist Hubs
In major cities like Kathmandu and Pokhara, and other popular tourist destinations such as Chitwan and Lumbini, you'll find a wide array of accommodation choices. These range from luxury hotels offering high-end amenities, and mid-range establishments that provide a comfortable stay with basic facilities, to budget-friendly guesthouses and hostels ideal for backpackers and budget travelers.
Accommodations in these areas often include added conveniences like Wi-Fi, onsite restaurants, tour booking services, and airport transfers. Some higher-end accommodations may also offer wellness amenities such as spas, yoga classes, and even in-house trekking guides.
Trekking Areas
For those venturing into the trekking regions, teahouses (lodges offering food and shelter) are the norm. These accommodations, while basic, offer a warm bed, hot meals, and a chance to mingle with other trekkers. It's important to keep in mind that the amenities are basic, often with shared bathrooms and limited hot water, and the electricity supply can be unreliable. But the opportunity to wake up to mountain vistas and experience local hospitality is incomparable.
Booking in Advance
While you can find accommodation on arrival in the off-peak season, it's recommended to book your stay in advance during the peak tourist seasons (Spring: March-May and Autumn: September-November) to ensure availability. Many establishments offer online booking, making it easy to secure your accommodation before you arrive.
Accessible Accommodation
For travelers with special needs or disabilities, it's advisable to verify the availability of accessible rooms and facilities when booking. While Nepal is making strides in improving accessibility, not all accommodations may be equipped to cater to specific needs.
In conclusion, the wide range of available accommodations in Nepal adds to the country's accessibility as a tourist destination, making it possible for almost any traveler to find a comfortable place to rest and recharge.
Accessibility for Persons with Disabilities
When discussing accessibility, it's crucial to address the specific challenges and options available for travelers with disabilities. While there have been strides made towards inclusivity and accessibility in Nepal, it's important to note that conditions may vary and can present challenges.
In major cities like Kathmandu and Pokhara, as well as in popular tourist areas, some hotels and larger establishments have started to incorporate facilities for persons with disabilities. These might include wheelchair ramps, lifts, and specially designed rooms with accessible bathrooms. However, these features are not universally present, and in many cases, particularly in budget accommodations and older buildings, such facilities may be lacking.
Public transportation in Nepal, such as buses and taxis, may not be equipped to accommodate people with mobility issues. Similarly, sidewalks and paths can often be uneven, and in some cases non-existent, making navigation difficult for wheelchair users.
In terms of cultural sites, some of the UNESCO World Heritage Sites, such as the Boudhanath Stupa and Bhaktapur Durbar Square, offer some degree of wheelchair accessibility. However, many older and more remote sites, and the narrow, bustling streets of areas like Kathmandu's Thamel, can pose significant challenges due to stairs, uneven surfaces, and lack of ramps.
However, these challenges do not mean Nepal is off-limits for travelers with disabilities. Some travel agencies specialize in trips for travelers with disabilities and offer personalized itineraries, guides, and necessary equipment. They understand the unique needs and potential obstacles, offering solutions and support to ensure an enjoyable travel experience. In addition, advancements in technology are leading to new possibilities, such as the development of trekking wheelchairs, allowing more people to experience Nepal's famous trekking routes.
It's recommended for travelers with disabilities plan well in advance, conduct thorough research, and communicate clearly with hotels, travel agencies, and local guides about specific needs and requirements. This approach can help ensure a more comfortable and rewarding visit to Nepal.
Digital Accessibility
In our increasingly connected world, digital accessibility plays a significant role in how we plan and experience our travels. In the context of Nepal, there has been a considerable increase in digital connectivity over the past few years, making it easier for travelers to stay connected and access essential information online.
Internet Access
Most hotels, guesthouses, cafes, and restaurants in major cities and tourist hubs like Kathmandu, Pokhara, and Chitwan provide free Wi-Fi services to their customers. While the speed and reliability of the internet can vary, it is generally sufficient for checking emails, updating social media, and even video calls.
In remote trekking areas, some teahouses and lodges offer Wi-Fi, often for a small fee. However, the service can be unreliable and may not be available at all in some remote locations or during power outages.
Mobile Data
For a more reliable and widespread internet connection, consider getting a local SIM card. There are several telecom service providers in Nepal, including Ncell and Nepal Telecom, offering prepaid SIM cards that you can easily top up with data packages. These SIM cards can be purchased at the airport or from various outlets in cities, and even some smaller towns. A passport and a passport-sized photo are usually required to buy a SIM card.
Digital Payments
While cash is still the primary mode of transaction in Nepal, the use of digital payment platforms and credit/debit cards is gradually increasing. Larger hotels, restaurants, and stores in cities and tourist areas often accept cards, and digital wallets like eSewa and Khalti are becoming more popular. However, it's recommended to carry sufficient cash, particularly while traveling outside major cities.
Travel Apps
There are numerous travel apps and online resources that can enhance your travel experience in Nepal. From language translation apps and trekking route maps to apps offering information about local attractions, public transport, and emergency services - technology can indeed make travel in Nepal more comfortable and accessible.
Remember that while digital accessibility in Nepal has improved significantly, it may not be as consistent or widespread as in more developed countries. It's always good to prepare for periods of disconnection, especially during treks or visits to remote areas. After all, one of the joys of travel is disconnecting from the digital world and immersing oneself in the beauty of the physical world, and Nepal has plenty of that to offer.
Rich in breathtaking landscapes, vibrant culture, and warm hospitality, Nepal is indeed a treasure trove for travelers. While it has its unique challenges in terms of accessibility, this fascinating country has shown significant improvements and adaptability over the years.
From visa accessibility to transportation and accommodation options, the country has made significant strides in becoming more visitor-friendly. For persons with disabilities, while there are challenges, dedicated resources, specialized agencies, and increasing awareness promise an improved travel experience. In the digital realm, enhanced connectivity and the growing adoption of digital platforms are making travel planning and navigation easier.
However, as with any travel destination, prospective visitors to Nepal are encouraged to conduct thorough research, stay updated on travel advisories, and plan accordingly. This approach will ensure a smoother and more enjoyable visit, letting you focus on experiencing the best of what Nepal has to offer.
The extraordinary experiences, the chance to witness the majestic Himalayas, the exploration of ancient cultures, and the opportunity to witness diverse flora and fauna make any trip to Nepal worth it, regardless of the challenges. After all, travel is about embracing new experiences, adapting to different environments, and creating unforgettable memories - and Nepal certainly offers abundant opportunities for all of these. So pack your bags, embrace the adventure, and get ready to explore the enchanting landscapes of Nepal!
Frequently Asked Questions - Assessing the Accessibility to Visit Nepal
Q: Do I need a visa to visit Nepal?
Yes, most international visitors require a visa to enter Nepal. However, Nepal offers a convenient 'Visa on Arrival' service for citizens of most countries, which can be obtained at Tribhuvan International Airport in Kathmandu or at designated land border crossings.
Q: What is the primary mode of transportation in Nepal?
While air travel is the most efficient for long distances and accessing remote regions, buses and taxis are commonly used for shorter distances within cities and between nearby towns.
Q: How easy is it to find accommodation in Nepal?
There is a wide range of accommodation options in Nepal, catering to all budgets and preferences. From luxury hotels and mid-range lodges to budget guesthouses and teahouses, you can find something that suits your needs. Booking in advance is recommended, especially during peak tourist seasons.
Q: Can people with disabilities travel to Nepal?
Yes, people with disabilities can travel to Nepal, although they may face certain challenges due to infrastructure and accessibility issues. Planning well in advance and communicating clearly with hotels, tour operators, and guides about specific needs and requirements can contribute to a more comfortable travel experience.
Q: Is the internet available in Nepal?
Yes, the Internet is widely available in Nepal's major cities and tourist hubs, usually in the form of Wi-Fi provided by hotels, cafes, and restaurants. For more reliable and wider coverage, consider purchasing a local SIM card with a data plan.
Q: Are digital payments accepted in Nepal?
While cash is still the primary mode of transaction, larger establishments in cities and tourist areas often accept cards. Digital wallets are also becoming increasingly popular in Nepal.
Q: Is Nepal safe for tourists?
Yes, Nepal is generally considered safe for tourists. However, like any travel destination, it's important to stay informed about local laws and customs, be cautious of your surroundings, and follow safety advisories.
Q: What's the best time to visit Nepal?
The best times to visit Nepal are during the spring (March-May) and autumn (September-November) seasons, when the weather is typically clear and mild, offering excellent conditions for trekking and sightseeing. However, Nepal can be visited year-round, depending on your interests and the activities planned.
Important Articles regarding of Best Place to Visit in Asia
If you need any further information, please contact us, Email: at [email protected], Phone: at +977- 985 100 5129 (WhatsApp)