Kathmandu, the capital city and heart of Nepal, welcomes visitors from around the world through its sole gateway, Tribhuvan International Airport. As the initial touchpoint for international tourists, Kathmandu captivates with its rich tapestry of history and culture, best exemplified by its UNESCO World Heritage Sites. Luxury seekers can indulge in gourmet delights at the city's top-tier restaurants.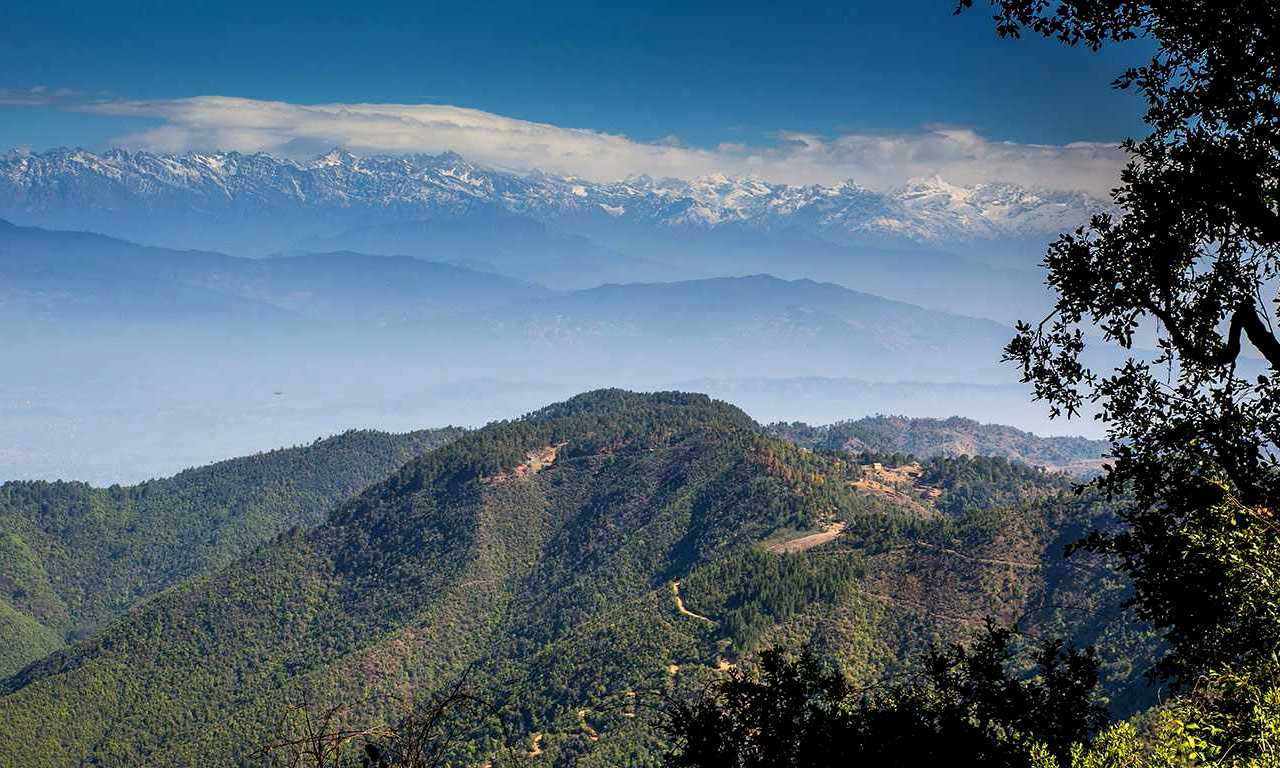 While many adventurers use Kathmandu as a launchpad for their trekking and hiking endeavors into Nepal's majestic mountains, those opting for a more relaxed stay often wonder, 'What are the best mountain viewpoints near Kathmandu?' Whether you're gearing up for a mountain expedition or simply soaking in the city's ambiance, Kathmandu promises a myriad of experiences.
---
Most popular viewpoints near Kathmandu Valley
1. Chovar Hill Station
Chovar, located on the outskirts of Kathmandu Valley, stands as a prominent viewpoint favored by both domestic and international tourists. A hotspot for scenes from numerous Nepali films in past years, its panoramic vistas offer travelers an unforgettable sight. Besides the sweeping mountain views, Chovar is also steeped in spiritual significance, housing revered sites such as the Jal Vinayak temple and Majushree temple. Conveniently positioned en route to Dakshinkali Temple, a notable Hindu pilgrimage site near Kathmandu, visitors can easily plan a one-day excursion to immerse themselves in Chovar's offerings. Not only does it provide a captivating view of Kathmandu Valley, but the distant peaks of Ganesh Himal, Manaslu, and Langtang ranges are also clearly visible, beckoning visitors to relish in the natural beauty and cultural richness of the area.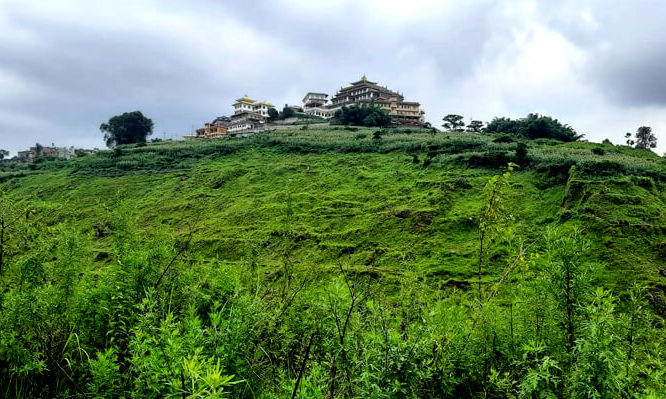 ---
2. Nagarkot Hill Station
Nagarkot, renowned as the quintessential destination for unparalleled Himalayan views near Kathmandu, is a vantage point that promises visitors a mesmerizing sunrise over the mighty mountain range. From this station, the majestic Mt. Everest stands tall, surrounded by numerous other peaks, presenting an awe-inspiring panorama. From the towering heights of the Upper Himalayan range to the serene flow of the Indrawati River Valley, Nagarkot offers a visual feast like no other, further enriched by expansive views of Kathmandu Valley.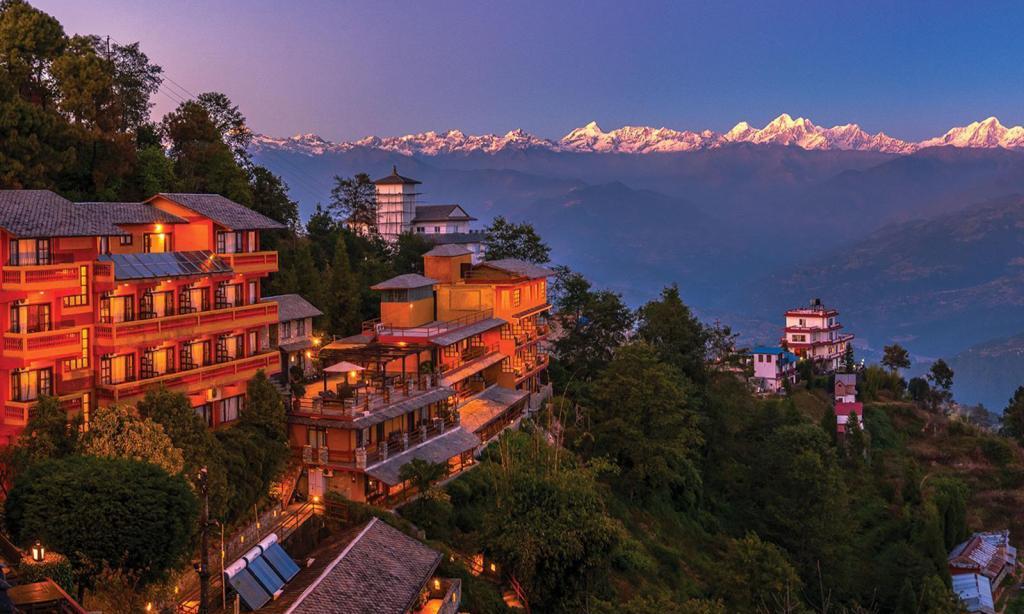 Given its fame, Nagarkot boasts an array of hotels and restaurants offering top-notch facilities and services. Luxurious star resorts dot the hillside, catering to the discerning traveler. Apart from being a favored destination for international visitors, Nagarkot has also established itself as a sought-after picnic spot for local colleges, schools, and organizations. Located just 1.30 hours away from Kathmandu, a trip to Nagarkot guarantees breathtaking vistas of renowned mountain ranges, such as the Everest range, Langtang Range, Annapurna range, and numerous captivating summits that grace the northern expanse of Nepal.
---
3. Dhulikhel Namo Buddha and Panauti
Dhulikhel, an age-old town situated 30km from Kathmandu, offers travelers enchanting panoramic views of the Himalayan expanse. With its scenic meadows and terrains, Dhulikhel is not just an idyllic stop for relaxation but also an ideal spot for day hikes or excursions. Many tourists opt for an overnight stay in Dhulikhel, soaking in its tranquility and using it as a base to explore neighboring attractions. The awe-inspiring mountains like Langtang, Manaslu, and Ganesh Himal are distinctly visible from this vantage point.
Namo Buddha stands as a testament to purity and tranquility, characterized by pristine landscapes, unpolluted surroundings, and refreshing air. Its splendid sunrises and sunsets make it a favored meditation retreat. The hilltop monastery here exudes spirituality, drawing many in search of solace and introspection. It is widely regarded as one of the three major Buddhist pilgrimage sites, alongside Swayambhunath and Bouddhanath.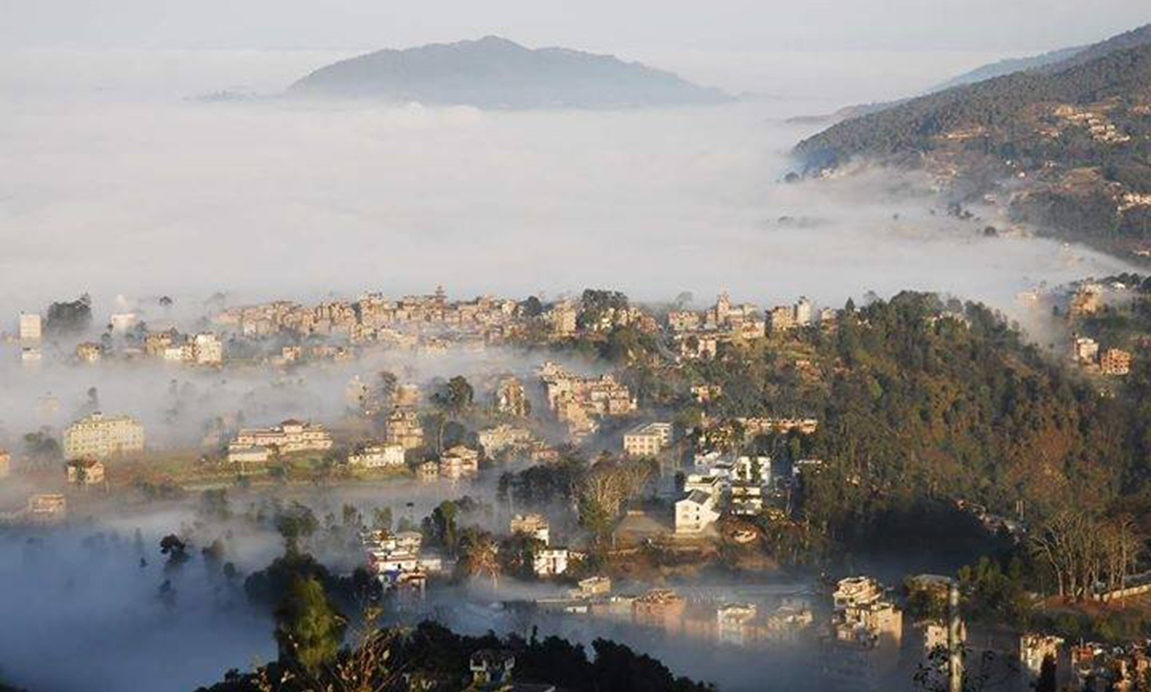 Panauti, a town steeped in heritage, is a treasure trove of over 40 ancient temples and hosts around 30 distinctive festivals. This spiritual haven offers visitors an immersive experience, especially with its old town charm. The confluence of the Punyamati River and Roshi River is a delightful spectacle, with countless ducklings making it their playground. For those seeking an escape from the bustling streets of Kathmandu Valley, Panauti emerges as a serene refuge.
---
4. Kakani Hill Station
Kakani stands as a testament to nature's splendor, offering mesmerizing mountain vistas that captivate every visitor. The hilltop, adorned with a verdant canopy of rhododendrons and pines, adds a touch of enchantment to the village. From this vantage point, the panoramic splendor of the Himalayas, stretching from Mt. Ganesh to the Annapurna and Dhaulagiri Range, unfolds in all its majesty.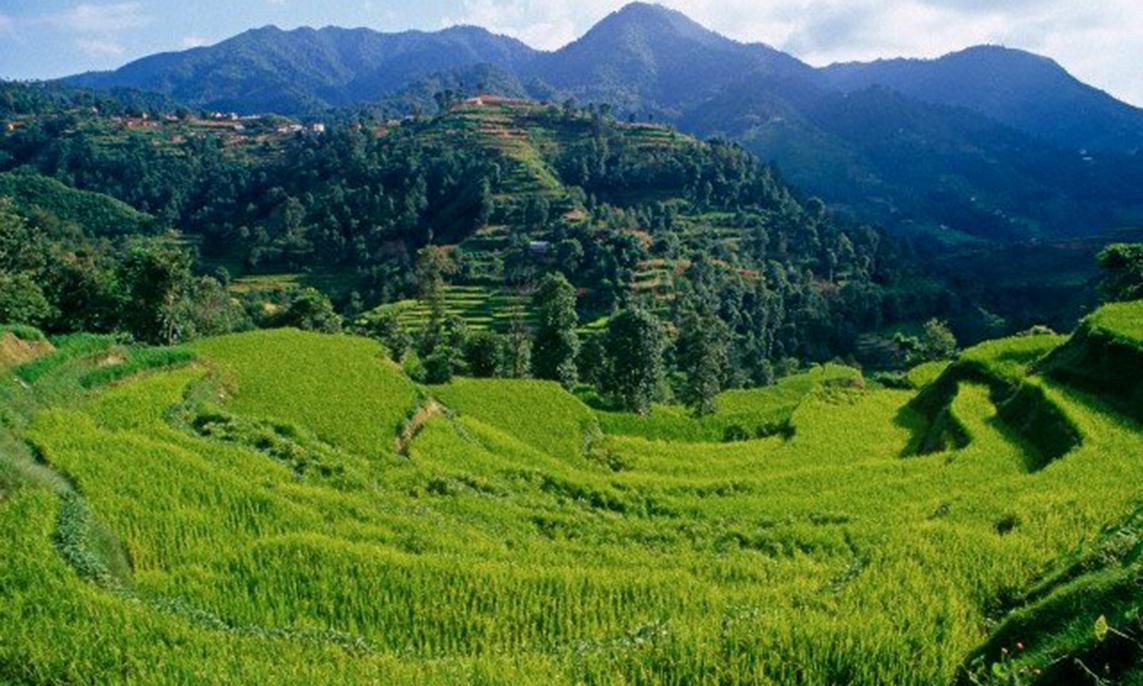 Aside from its natural allure, Kakani has gained popularity as an ideal destination for short treks, excursions, and memorable picnics. Many also choose it as a serene overnight retreat away from the city's hustle and bustle.
One cannot mention Kakani without highlighting its reputation for Trout fish, a culinary delight for many visitors. Accessing Kakani is quite straightforward - a scenic 2-3 hour drive from Kathmandu, passing through the tranquil surroundings of Osho Tapoban.
---
5. Shivapuri Hill Station
Shivapuri Hill, nestled within the precincts of Shivapuri National Park, is a top destination for those seeking a short trek or a day's hiking adventure. The journey up the hill offers a visual treat with vibrant rhododendrons bursting into bloom during the spring, standing stark against the backdrop of pristine, white, snow-capped mountains. As hikkers make their way up, they're greeted by diverse flora like delicate orchids and the shimmering Pitula.
Moreover, the national park serves as a sanctuary for a myriad of wildlife and bird species. It's not uncommon for visitors to spot some of these magnificent creatures as they ascend. The hill's pinnacle is adorned with a serene Buddhist monastery, offering a peaceful space for contemplation. Once at the summit, the panoramic views are truly unparalleled – the horizons dominated by towering peaks of the Himalayan ranges such as Ganesh Himal, Manaslu, and glimpses of Annapurna.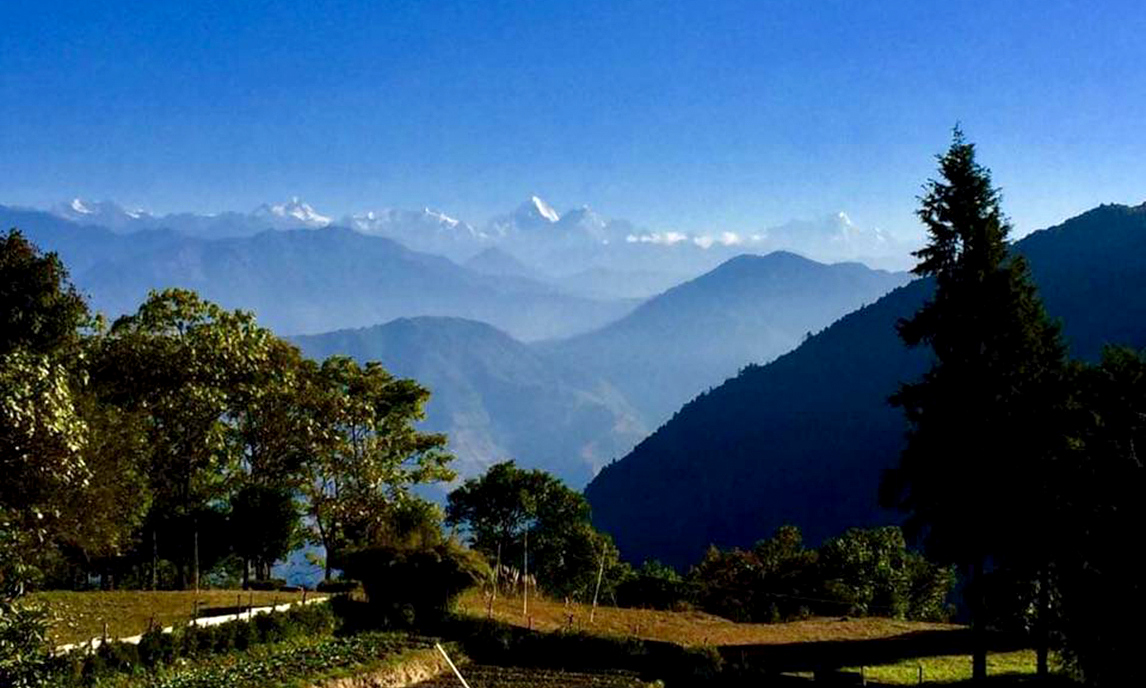 Our journey to Shivapuri commences with a drive through Budhanilkantha, followed by a 2-3 hour hike. Reaching the top, visitors are enveloped by an overwhelming sense of peace, captivated by the wild beauty of nature, and the awe-inspiring mountain vistas. A day spent at Shivapuri Hill Station or within Shivapuri National Park promises to be a memorable one.
---
6. Phulchowki Hill Station
Perched as the loftiest amongst the hills enveloping the Kathmandu Valley, Phulchowki lives up to its reputation as the 'hill of flowers'. A vibrant tapestry of blossoming rhododendrons and delicate orchids drape the hillside, making it a visual spectacle for visitors. In addition to its floral beauty, the hill station boasts panoramic vistas of the majestic Himalayan ranges, providing a tranquil backdrop to this picturesque setting.
Locals from the Kathmandu Valley frequently make their way to Phulchowki, particularly during the winter months. The hilltop transforms into a snowy wonderland, drawing families and friends eager for some snow play, picnicking, and sheer enjoyment in nature's lap.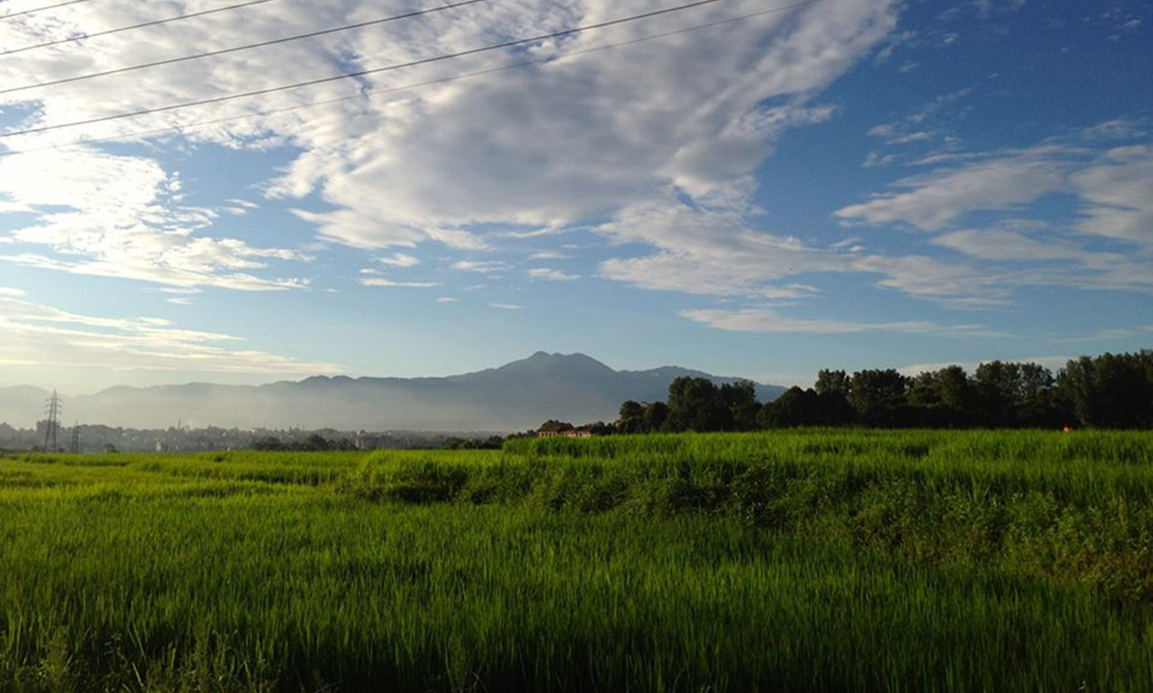 For those looking to take a respite from the bustling rhythm of Kathmandu and to momentarily set aside their daily stresses, Phulchowki Hill Station emerges as a splendid escape. Dominating the horizon from this vantage point are the towering peaks of Ganesh Himal and Manaslu, serving as a gentle reminder of the grandeur of nature.
---
7.Chandragiri Hill Station
Chandragiri Hill stands as a prime destination, drawing in vast numbers of both domestic and international tourists each year. Its allure lies not just in the grandeur of the mighty Himalayas that it offers a view of, but also in the tranquil ambiance of the sacred temple nestled at its peak. Visitors have multiple avenues to ascend to this haven - whether it be through a leisurely hike, a swift ride by cable car, or via roadways (though currently under maintenance).
Gazing from the pinnacle of Chandragiri, one can behold the expansive panorama of the Kathmandu valley. The view stretches beyond, encompassing sights like Chittlang and the shimmering waters of the Kulekhani Dam. The unique perspective from the hill, amidst the hovering clouds, offers a breathtaking spectacle of the terrain below.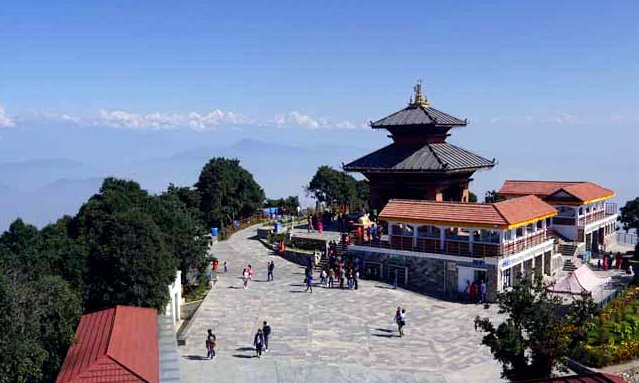 A frequently pondered question is, "Can one behold the iconic Everest from Kathmandu?" The straightforward answer is a resounding 'Yes'. On a clear day, the silhouette of Mt. Everest can be discerned from the vantage point of Chandragiri Hill Station. Visitors flock to Chandragiri driven by twin motivations - a spiritual pilgrimage and to feast their eyes on the mesmerizing mountain vista.
---
Putting it All Together
There's no doubt that Kathmandu, the heart of Nepal, is surrounded by verdant and tranquil hills, each offering a unique opportunity to seize awe-inspiring mountain panoramas. Whether it's the grandeur of the towering Himalayas or their majestic peaks, the experience becomes even more unforgettable during the winter when these hills occasionally don a blanket of snow. The pristine natural beauty, teeming with diverse wildlife and characterized by pollution-free fresh air, truly renders these destinations priceless.
Luxury Holiday Nepal is at your service, offering you meticulously curated day hikes to the best viewpoints around Kathmandu. Whether you're interested in the Champadevi Hill day hike, the enchanting Nagarkot Changunarayan hike, or perhaps the Nagarkot Dhulikhel day hike enriched with sunrise and mountain vistas, or even the immersive experience of the Shivapuri National Park day hike, we've got you covered.
---
In the mood for more? Explore our Bestselling packages of Nepal.
Best Selling Day Tours
1. Everest Base Camp Helicopter tour with landing from Kathmandu: 4 Hours - US $ 899 per person: Learn More
2. Seven World Heritage Day Tour of Kathmandu Valley: 8-10 hours - $ 100 per person: Learn More
3. Private Tour Nagarkot Sunrise View and Day Hiking from Kathmandu: 7-8 hours - $ 55 per person: Learn More
4. Private Kathmandu Sightseeing Tour - 4 UNESCO World Heritage Sites: 5-6 hours - $ 40 per person: Learn More
5. Private Full-Day Tour With Nagarkot Sunrise and Bhaktapur From Kathmandu: 7-8 hours - $ 55 per person: Learn More
6. Everest Scenic Tour by Plane with Hotel Pickup: 2 hours- $ 210 per person: Learn More
---
Best Selling Tours and Trekking in Nepal
1. A adventure sports tour in Nepal with Rafting, Jungle Safari, and Mountain Flight: 10 Days - US $ 899 per person: Learn More
2. Everest Base Camp Trek: 14 Days - US $ 899 per person: Learn More
3. Experience Everest Base Camp Trek with Luxury accommodation in Kathmandu: 15 Days - US $ 1099 per person: Learn More
4. Luxury Nepal Tour with Everest View: 9 Days - US $ 999 per person: Learn More
5. Everest Base Camp Trek with Helicopter flight from Base Camp to Lukla: 9 Days - US $ 1499 per Learn More
6. Nepal Tour with short trekking in the foothills of Annapurna with Chitwan Extension: 11 Days - US $ 999 per person: Learn More
If you need any further information, please contact us, Email: at [email protected], Phone: at +977- 985 100 5129 (WhatsApp)