Kathmandu is the largest and capital city of Nepal. There is only one airport in Kathmandu—Tribhuvan International Airport. And surely, global tourists first meet Kathmandu and continue to explore it.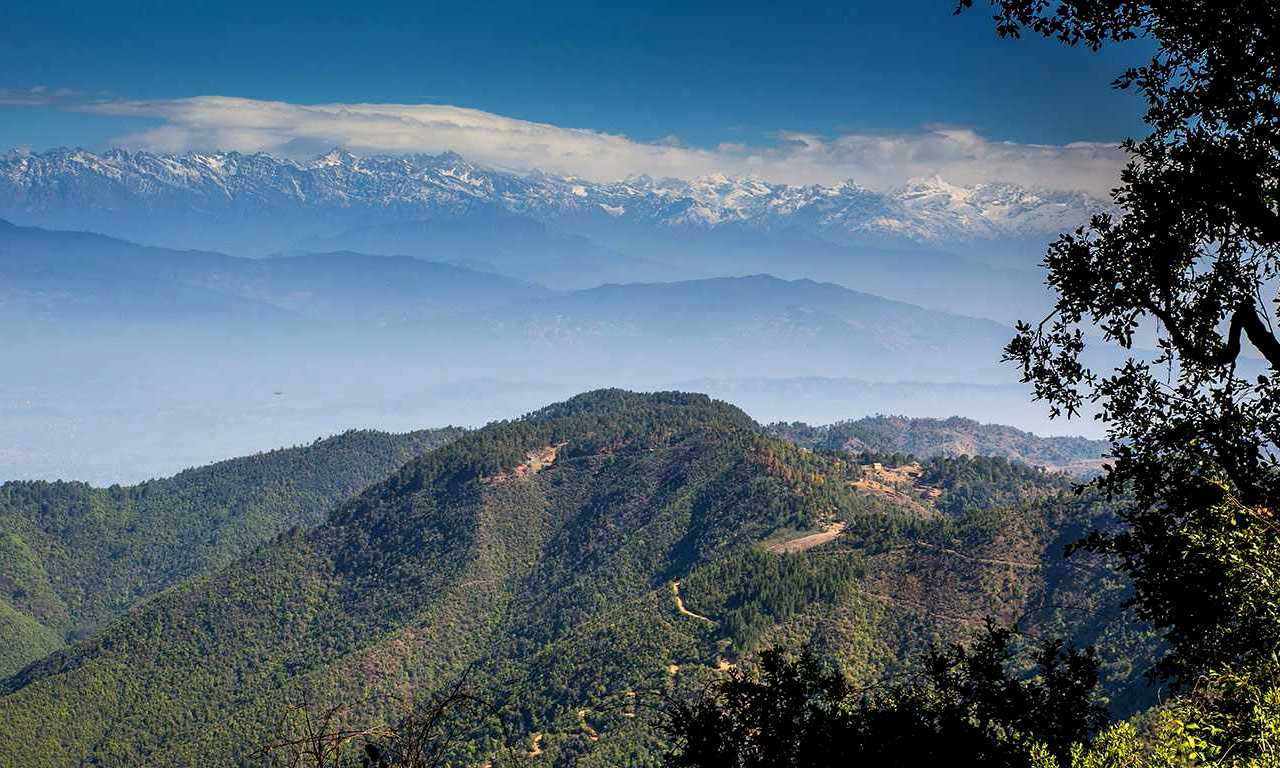 In the course of discovering this capital city, they visit UNESCO World Heritage Sites and enjoy their favorite cuisines in luxury restaurants. Further, those who have booked their hiking or trekking in the mountain are going to experience breathtaking mountain views and those who only prefer to spend their holidays in Kathmandu seek for best mountain viewpoints near Kathmandu and make a search like 'What are the popular viewpoints near Kathmandu?'
Most popular viewpoints near Kathmandu Valley
1. Chovar Hill Station
Chovar is one of the most popular viewpoints near Kathmandu Valley. This attractive hill- station situated on the outskirt of Kathmandu is popular with both domestic and international tourists. Many scene shooting of most Nepali films before a few years are done in this area. The views of the mountains from the top are awesome to see. Along with the mountain views, Chovar is also the land of some Pilgrims and Temples. Jal Vinayak temple, Majushree temple, etc are also the most visited places in this area. Chovar is on the way to Dakshinkali Temple, a Hindu pilgrimage site near Kathmandu and one can make the best one-day excursion to this place. Along with mountain panorama, this also offers incredible views of the valley of Kathmandu.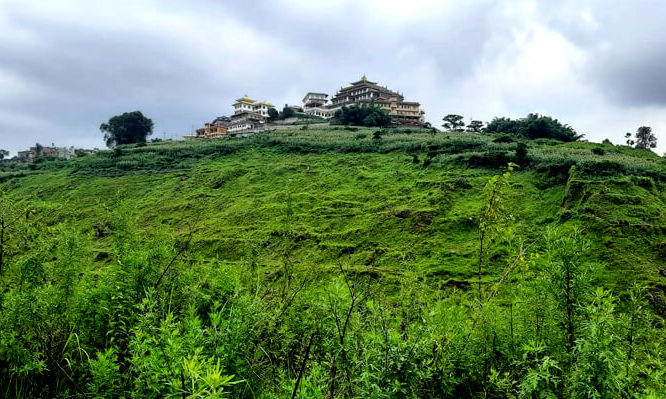 Ganesh Himal, Manaslu, and Langtang ranges are clearly visible from Chovar Hill station.
2. Nagarkot Hill Station
Nagarkot, the most popular destination for Himalayas views near Kathmandu, is the scenic site for breathtaking sunrise views over the Himalayan Range. One can enjoy the incredible views of the almighty Mt. Everest from the station along with several other mountains and peaks. From the views of the Upper Himalayan range to down the Indrawati River Valley this is one that everyone seeks. This is also best to look back at Kathmandu Valley with panoramic views.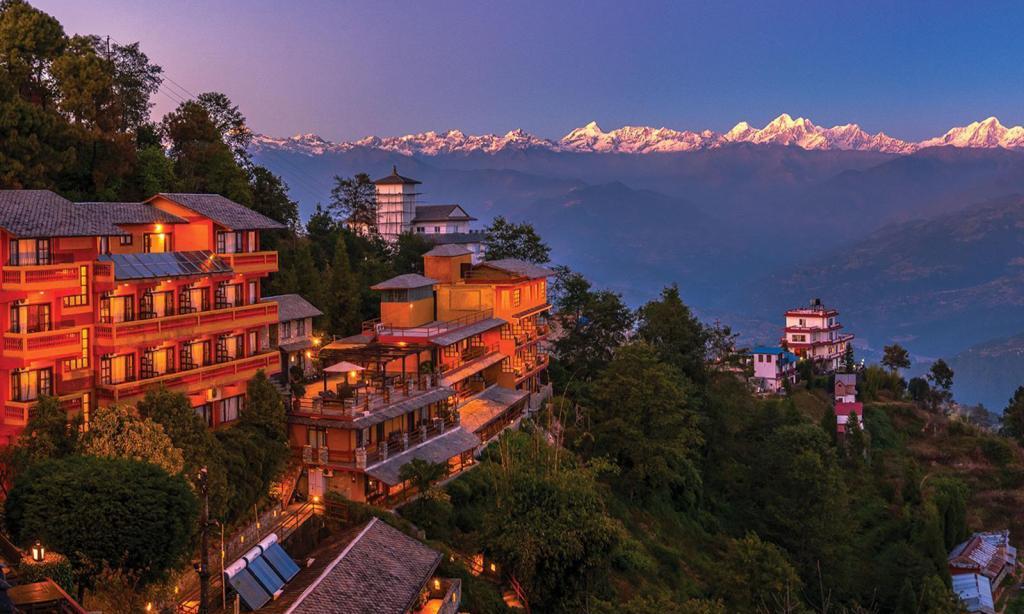 With the popularity of the hill station, several hotels and restaurants with high-class facilities and services are established. Even star resorts are also on the hill for you. This is also known as the most popular picnic spot for many colleges and schools and organizations too. 1.30 hours drive from Kathmandu takes us to Nagarkot. We go to the hill station and capture the most astonishing mountain views including the Everest range, Langtang Range, Annapurna range, and many other alluring mountain summits in the northern part of Nepal.
3. Dhulikhel Namo Buddha and Panauti
Dhulikhel is an ancient town 30km far from Kathmandu providing panoramic views of the Himalayan range. This is also populated for a day hike or excursion too. The beauties of the land and grassy plains and grounds will mesmerize everyone at Dhulikhel. Many tourists visit for a night's stay at Dhulikhel. It is a peaceful place for relaxing and forgetting your work and tensions. From Dhulikhel, you can also reach some famous places near there.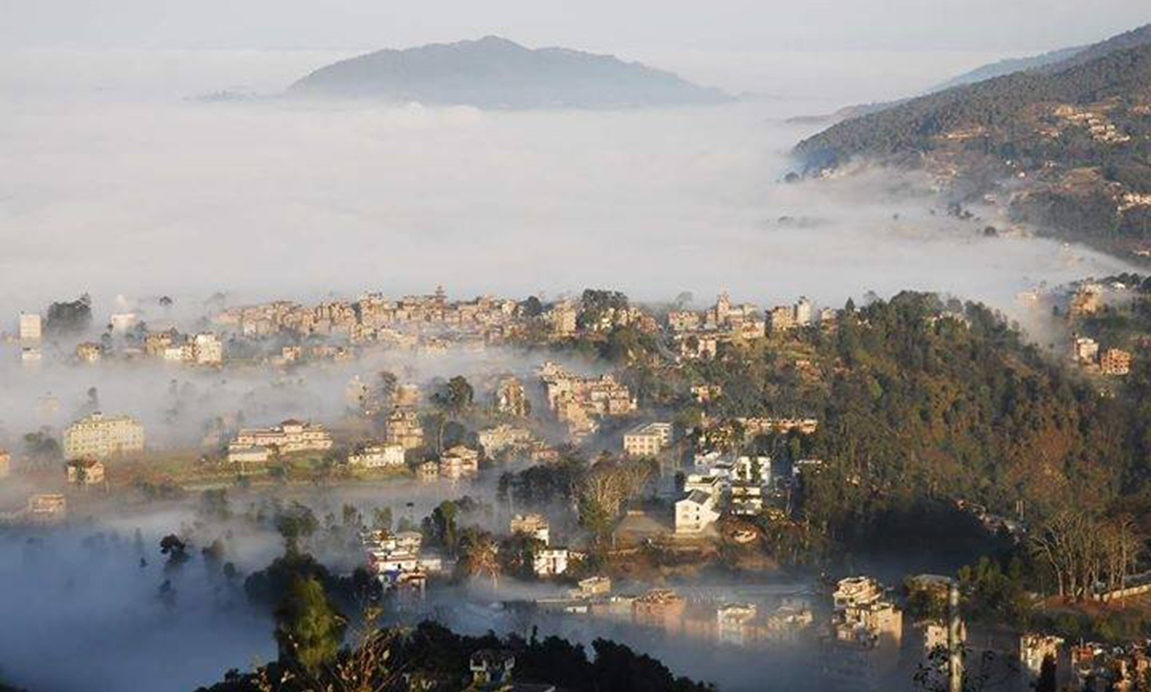 Langtang, Manaslu, Ganesh Himal, etc are incredible from Dhulikhel.
Namo Buddha- Quiet and pure environment with a clean field, no pollution, and fresh and healthy air will make you more relaxed and joyful. With beautiful sunrise and sunset views, it is the best place for meditation and practice. Visiting the monastery based on the top of the hill is so spiritual and ritual. It is one perfect hill station for Himalayan mountain range views. Peoples believe that this is one of three Major pilgrims for Buddhists- Swayanbhunath, Bouddhanath, and Namo Buddha.
Panauti- This is the home of more than 40 ancient temples and around 30 unique festivals. This is one of the sacred and serene places for prayers. The holy land gives travelers an incredible experience while in the old town of the area. The joining of the Punyamati River and Roshi River is the home and playing ground for thousands of ducklings. This is one of the best places to escape from the crowded Kathmandu valley.
4. Kakani Hill Station
Kakani is also a fantastic site for amazing mountain scenery. The top of the hill is covered with a lush forest of Rhododendrons and pines giving more charm to the village, this is the perfect point for majestic views of the Himalayan range from Mt. Ganesh to Annapurna and Dhaulagiri Range. Kakani is very popular for short treks and excursions, picnics, and nights out.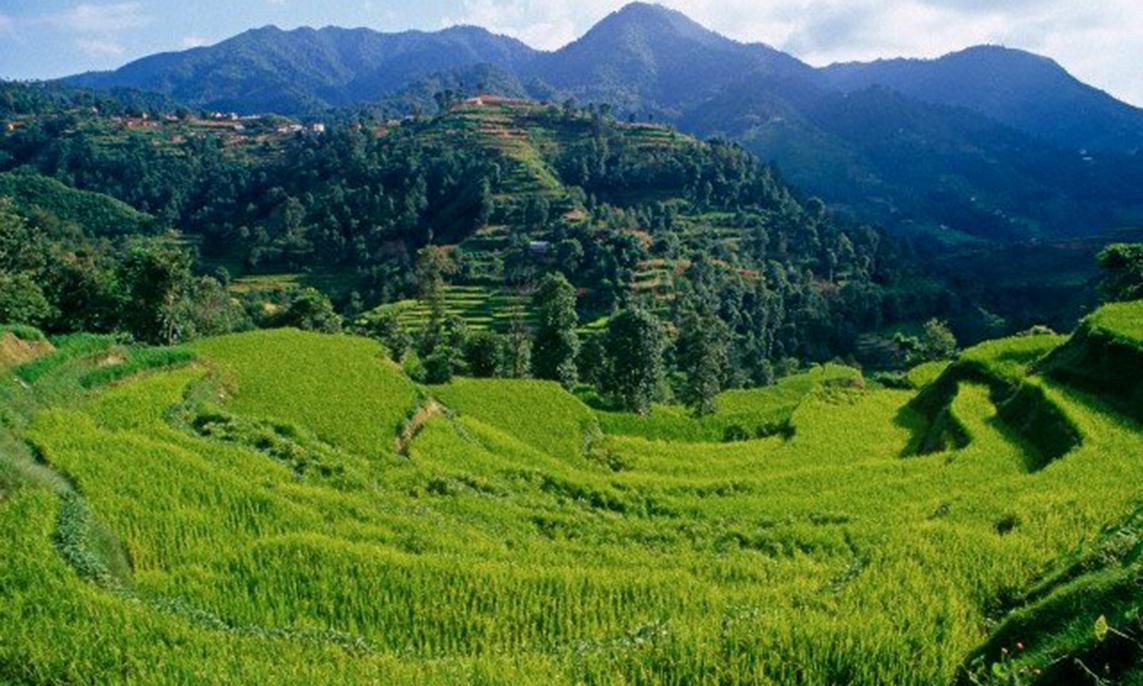 Most importantly, Kakani is popular for Trout fish. Getting Kakani is a 2-3 hour drive from Kathmandu via Osho Tapoban.
5. Shivapuri Hill Station
Shivapuri hill at Shivapuri National Park is another most visited and best for the short trek- especially a day of hiking. Passing the way through blooming rhododendrons in spring in front of white snow-capped hills, it is best from looking at the Himalayan region close to Kathmandu. Flowers like orchids and Pitula are whole on the way. This conservation area is a home for different wildlife animals and birds which may be seen while on the way. At the top of the hill, there is a Buddhist monastery. The top views of different Himalayan ranges and their several peaks are so awesome.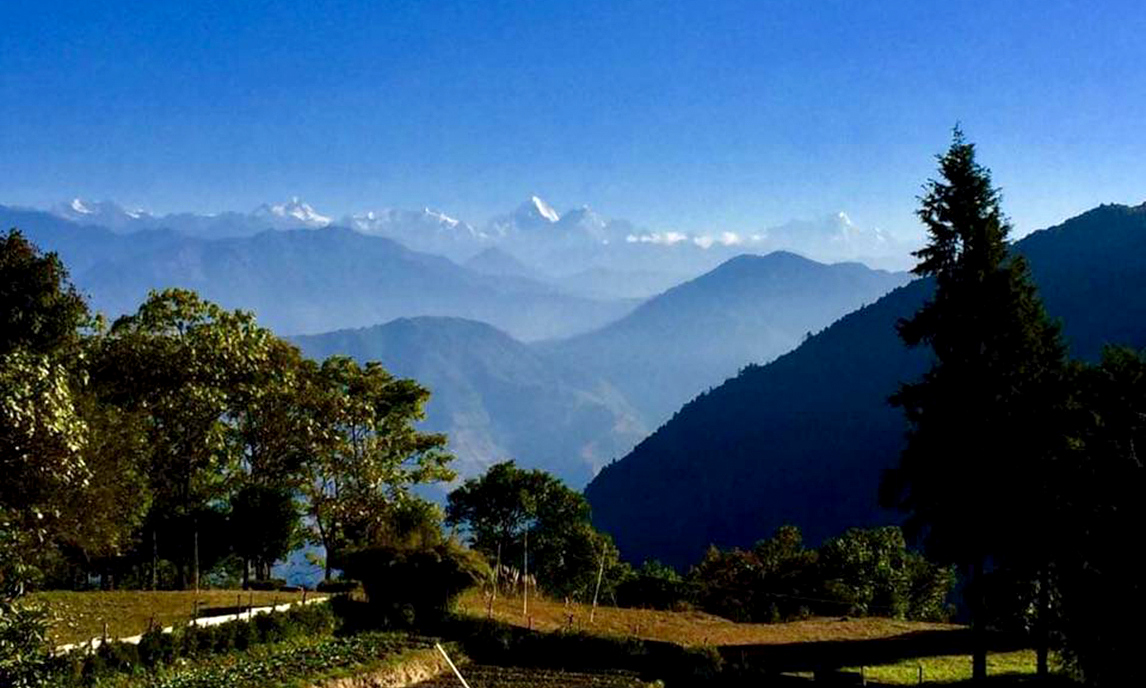 We take a drive via Bhdhanilkantha and begin our hiking. After 2-3 hours of hiking, we get top of the hill station. We feel absolutely amazed to experience the serenity, wilderness, and awe-inspiring mountain views including Ganesh Himal and Manaslu and some part of Annapurna too. A day out in Shivapuri Hill station or in Shivapuri National Park will be magnificent.
6. Phulchowki Hill Station
The highest among the hills surrounding the Kathmandu Valley- Phulchowki is known for its hills of flowers. The forest of lust rhododendrons and orchid flowers is pretty much awesome for visiting. This hilltop is also popular for its magnificent views of the Himalayan ranges. Peoples of Kathmandu Valley often reach the place for snow playing in winter, for a picnic, and for more fun and enjoyment.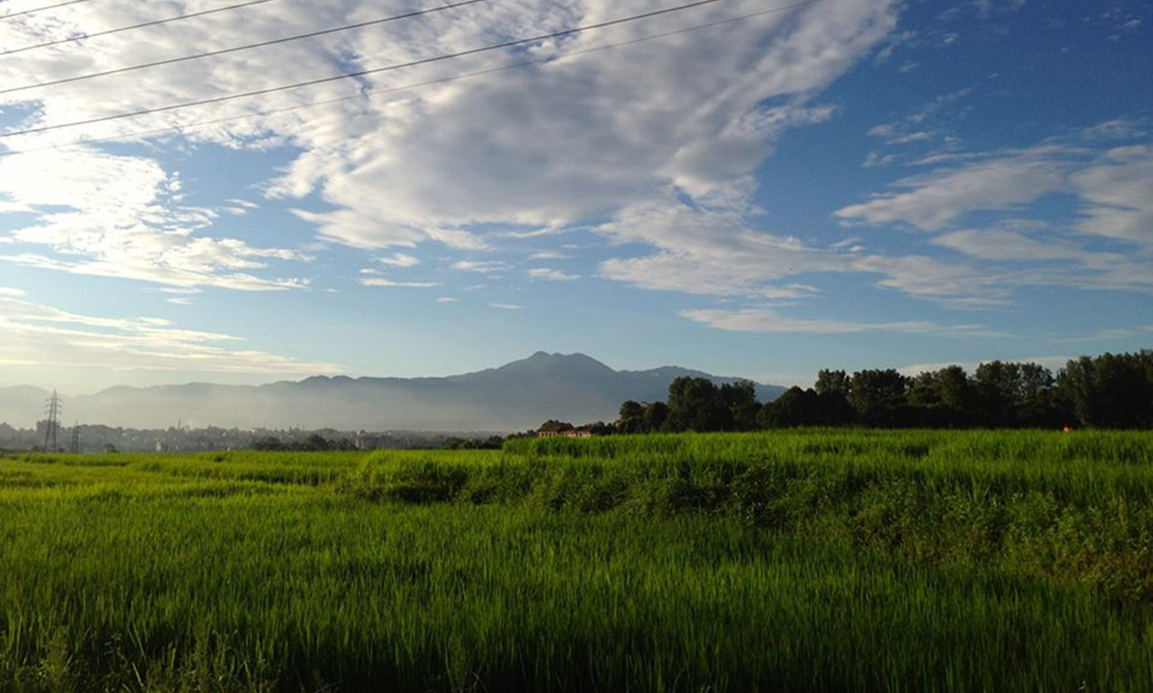 If you are looking for an option for escaping the busy Kathmandu valley and your tensions, Phulchoki Hill Station will be a marvelous choice. Ganesh Himal and Manaslu are dominant from the top of the hill.
7.Chandragiri Hill Station
Currently, hundreds of domestic and foreign tourists visit Chandragiri Hill. Due to the majestic views of the mighty Himalayas and the serene pilgrim temple at the top, many people visit the area. One can reach it by walking or by Cable car or by riding (currently roads are under maintenance). For awesome views of Kathmandu valley, outside the valley towards, Chittlang and Kulekhani Dam, it is so much more beautiful for looking at the lower ground from up the cloud.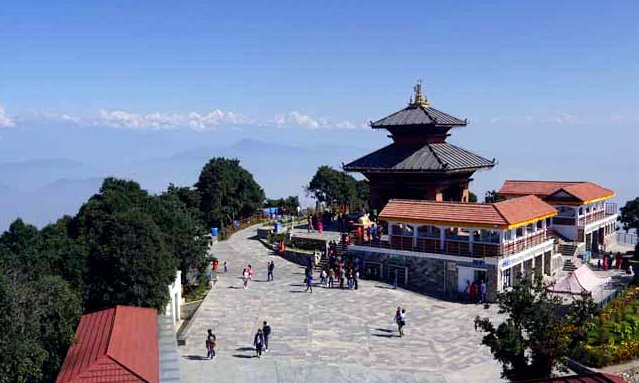 Can we see Everest from Kathmandu? The simple answer is 'Yes'. From Chandragiri hill station, we can see Mt. Everest in fair weather. People visit Chandragiri for two distinct purposes: pilgrimage and mountain views.
Putting it All Together
So it is not wrong to say that Kathmandu city is blessed with all beautiful green and serene hills which provide an opportunity for capturing astonishing mountain panorama. With the fabulous views of the high Himalayas and its mountain peaks, it is much more incredible to visit while snowfall occurs during winter. These hills are sometimes covered with snow in winter. The natural beauty of the wildlife of the areas and clean and pure environment companies with fresh air without pollution makes these places priceless.
If you are looking for the best viewpoints in Kathmandu, we offer the Day hike to Champadevi Hill from Kathmandu, Nagarkot Changunarayan Hiking, Nagarkot Dhulikhel day Hiking with Sunrise and mountain view, Shivapuri National Park Day Hike, and many more.
Are you looking for Bestselling packages of Neoa, please click here (Up to 50 % off on Nepal, Bhutan, and Tibet packages)
Best Selling Day Tours
1. Everest Base Camp Helicopter tour with landing from Kathmandu: 4 Hours - US $ 899 per person: Learn More
2. Seven World Heritage Day Tour of Kathmandu Valley: 8-10 hours - $ 100 per person: Learn More
3. Private Tour Nagarkot Sunrise View and Day Hiking from Kathmandu: 7-8 hours - $ 55 per person: Learn More
4. Private Kathmandu Sightseeing Tour - 4 UNESCO World Heritage Sites: 5-6 hours - $ 40 per person: Learn More
5. Private Full-Day Tour With Nagarkot Sunrise and Bhaktapur From Kathmandu: 7-8 hours - $ 55 per person: Learn More
6. Everest Scenic Tour by Plane with Hotel Pickup: 2 hours- $ 210 per person: Learn More
Best Selling Tours and Trekking in Nepal
1. A adventure sports tour in Nepal with Rafting, Jungle Safari, and Mountain Flight: 10 Days - US $ 899 per person: Learn More
2. Everest Base Camp Trek: 14 Days - US $ 899 per person: Learn More
3. Experience Everest Base Camp Trek with Luxury accommodation in Kathmandu: 15 Days - US $ 1099 per person: Learn More
4. Luxury Nepal Tour with Everest View: 9 Days - US $ 999 per person: Learn More
5. Everest Base Camp Trek with Helicopter flight from Base Camp to Lukla: 9 Days - US $ 1499 per Learn More
6. Nepal Tour with short trekking in the foothills of Annapurna with Chitwan Extension: 11 Days - US $ 999 per person: Learn More
If you need any further information, please contact us, Email: at [email protected], Phone: at +977- 985 100 5129 (WhatsApp)