Nepal is a stunning nation rich in natural resources and is also known as the Himalayan landlocked country in the world. Numerous people fly to Nepal to admire the country's natural beauty, however, Nepal also provides a wide range of adventure activities for visitors of all ages. In Nepal, you can do lots of activities like cultural tours, sightseeing tours, hiking and excursion, UNESCO World Heritage site tour, Everest flight, Helicopter tour, biking, and cycling trip, Adventure Sports, and many more exciting outdoor activities.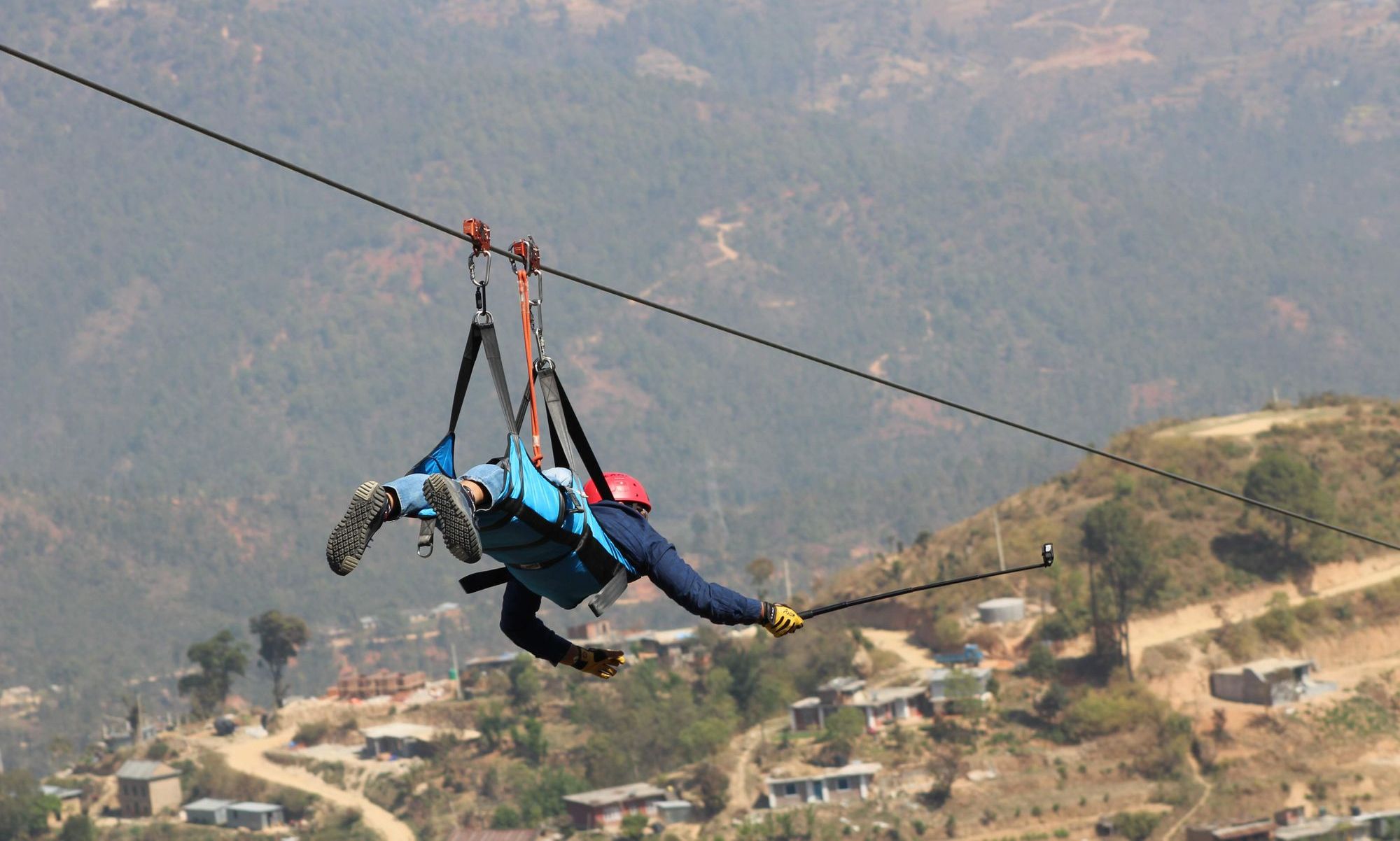 An adventure trip is one best things that you can perform while you're in Nepal. Honestly telling, Nepal has a huge collection of real adventure activities and these are definitely the best in the world. Nepal has a bundle of ventures that truly express the real adventuresome experience.
Rafting, Bungee Jumping, Sky Diving, Bike riding and Cycling, Hiking and Excursion, Zipline flying, Paragliding, Ultra Light Flight, etc are some of the best adventures that you can enjoy while you are in Nepal.
Luxury Holidays Nepal is the best trip arranging local travel company in Nepal. It has the best adventure packages in the best destination for the best activities. It has also several packages of real thrill and excitement. For you, we have done a little bit of effort and listed our best adventure sports and activities for the best exciting experience. Let's check out the top 5 adventure activities for the best experience!
Top 5 adventure sports in Nepal
1. Paragliding in Nepal
The Hilly region of Nepal is perfect for several adventure activities like paragliding. Paragliding in Nepal means flying in the sky like an eagle and feeling the bird-like experience. Paragliding in Nepal allows the flyer to experience real nature; first reaching the hilltop and then flying down the ground through the clouds and fogs along with great mountain views and scenes of the landscapes.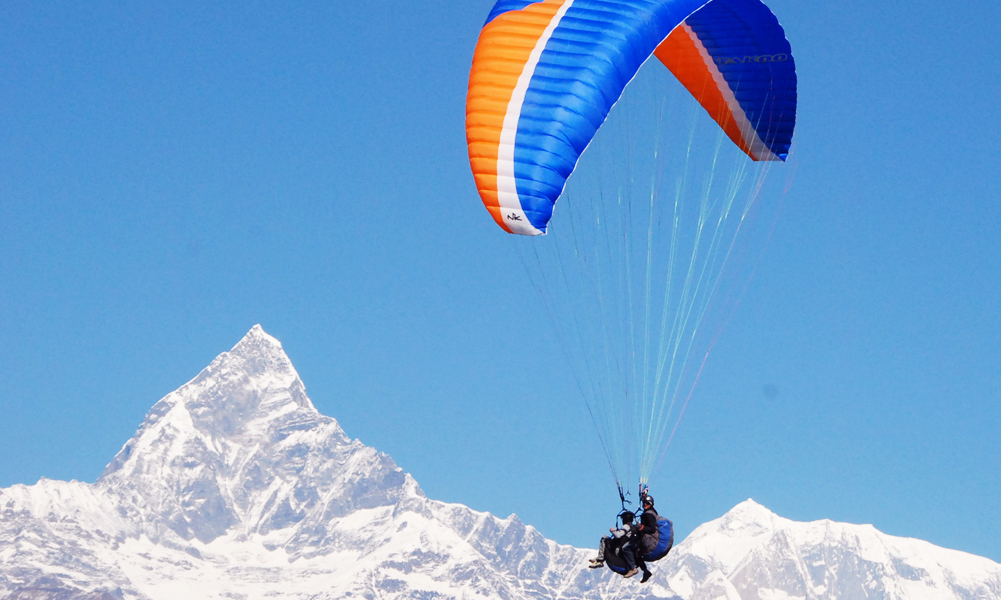 Why Paragliding in Nepal?
Paragliding in Nepal means making a real natural adventure. It is the combination of scenic views of mountains, hills and landscapes, forests and plains, lakes, and many more. Lots of tourists come here to Nepal for the best experience of paragliding. here are the reasons for Paragliding in Nepal:
Amazing views of the Himalayan mountain range, including Mt. Everest and Annapurna
Scenic landscapes with valleys, lakes, and rivers
Thrilling adventure and exhilaration of flying through the skies
Professional instructors ensuring safety and providing guidance
Accessibility and multiple paragliding locations, such as Pokhara, Sirkot, and Bandipur
Tandem flights available for beginners and those with little experience
Immersive way to appreciate the natural beauty of Nepal
Adrenaline-pumping activity with a sense of freedom
Opportunity to capture stunning aerial photographs
Best Paragliding package in Nepal
Currently, there is only one Paragliding spot in Nepal and that is in Pokhara. That's why people also say Paragliding in Pokhara instead of Paragliding in Nepal too. A few more spots, the necessary security examination, and safety management are done, are just waiting for their first flight. Paragliding in Tistung and Nuwakot (Suryakot Shivapuri) will be in operation very soon.
2. Rafting in Nepal
Nepalese rivers are sourced by the Himalayas. They begin to flow from the glaciers of the Himalayas and mountains at high altitudes. These rivers flow rapidly down to the lower plain valley. In that circumstance, it gets lots of paces and creates a situation for the best water games. Yes, we are talking about rafting in Nepal. Rafting in Nepal is another best adventure activity. There is a lot of rafting from amateur or beginners to expert level requirements. The rating of Rafting in Nepal varies from 2 to 5 out of 5.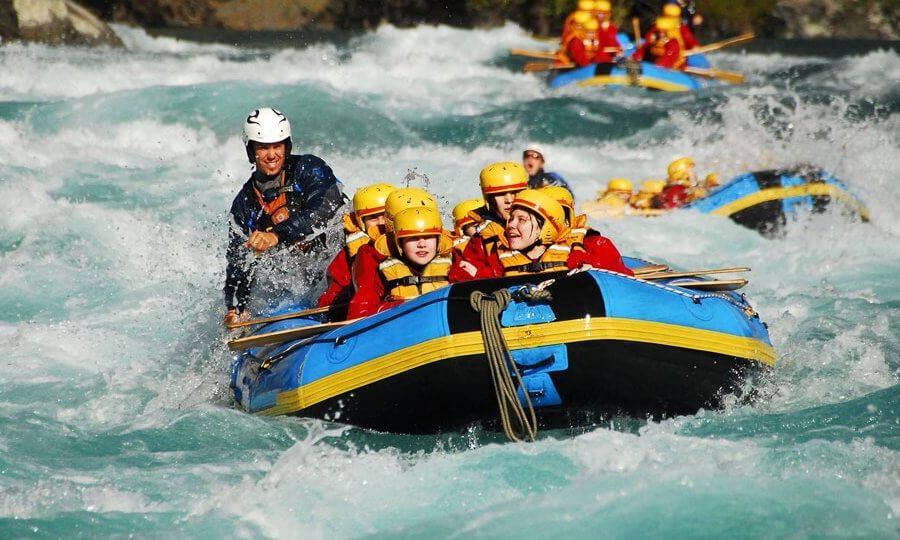 Rafting in Nepal means fresh white water and beautiful nature. Rivers are passed through beautiful forests, gorges, and lands. Several thrilling turning, high speeds, surprises, etc. makes Nepal rafting the best adventure.
Why rafting in Nepal?
Rafting in Nepal offers a multitude of reasons why it is a top choice for adventure seekers. Here are some compelling reasons to choose Nepal for your rafting adventure:
Magical view of the Mountain Peaks
Breathtaking landscapes
Experience of the white river rafting in Nepal
Diverse river options for all skill levels
Cultural encounters with local villages and temples
Convenient accessibility and well-developed infrastructure
Opportunity to combine rafting with other activities
Professional rafting companies and experienced guides
An unforgettable experience that combines adventure and natural beauty
Best rafting packages in Nepal:
Nepal has huge numbers of rafting; from the beginner's level to the professional and expert levels. Seti Khola Rafting, Rafting at Trishuli River, Bhote Koshi Rafting, Kaligandaki River rafting, Tamur Rafting, Marsyangdi rafting, Sun Koshi rafting, Sunkoshi, and Tamur rafting, Arun rafting, and Karnali rafting are the most popular and famous rafting in Nepal.
3. Ultralight flight in Pokhara
Want to admire the Himalayas from close? Looking for a better angle for the stunning views and vistas of Annapurna massif and Dhaulagiri massif! Then, just book the Ultralight flight in Pokhara! It is the best idea to admire the beauties of Annapurna and other neighboring rivers from a little close and the sky.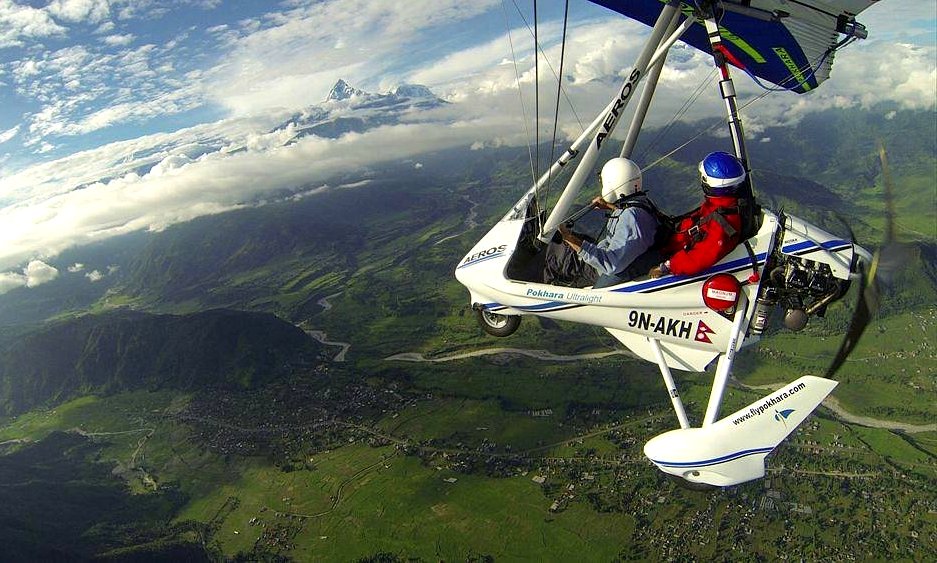 Ultralight flight in Pokhara is another great and exciting adventure that allows everyone to admire the Himalayan beauties in a short period and at a little cheap price compare to mountain flights. Along with beautiful mountain scenery, the ultra-light flight also allows getting the beautiful vistas of green hills, villages, and settlements, and the beautiful Pokhara city from an upright angle.
Also Read: Top 10 best Adventure Activities in Nepal 2023
Why Ultra Light flight in Pokhara?
Ultralight flights in Pokhara offer a unique and thrilling experience that sets it apart from other aerial activities. Here are some compelling reasons why ultra light flight in Pokhara is a must-try:
Breathtaking views of the Annapurna and Dhaulagiri mountain ranges
Scenic landscapes including Phewa Lake, valleys, and waterfalls
Thrilling adventure with an open-air, wind-in-your-face experience
Safe and experienced pilots ensure a secure and enjoyable flight
Conveniently located near Pokhara's lakeside area for easy accessibility
Suitable for all ages and fitness levels
Unique perspective and close-up views of the mountains
Opportunity to capture stunning aerial photographs
A memorable and exhilarating experience for individuals, couples, and families
Adds a thrilling and unforgettable element to your Pokhara visit.
4. Biking trip in Nepal
The mountains and the hilly trails of Nepal is a great way for an adventure bike ride. The ups and downs, off-road, etc are the best for the mountain biking trip. But only Nepalese trails are filled up with hardness, it has also a great experience of Nepalese culture, astounding views of pristine views, the journey toward serene and peaceful places, breathtaking views of landscapes, and many more.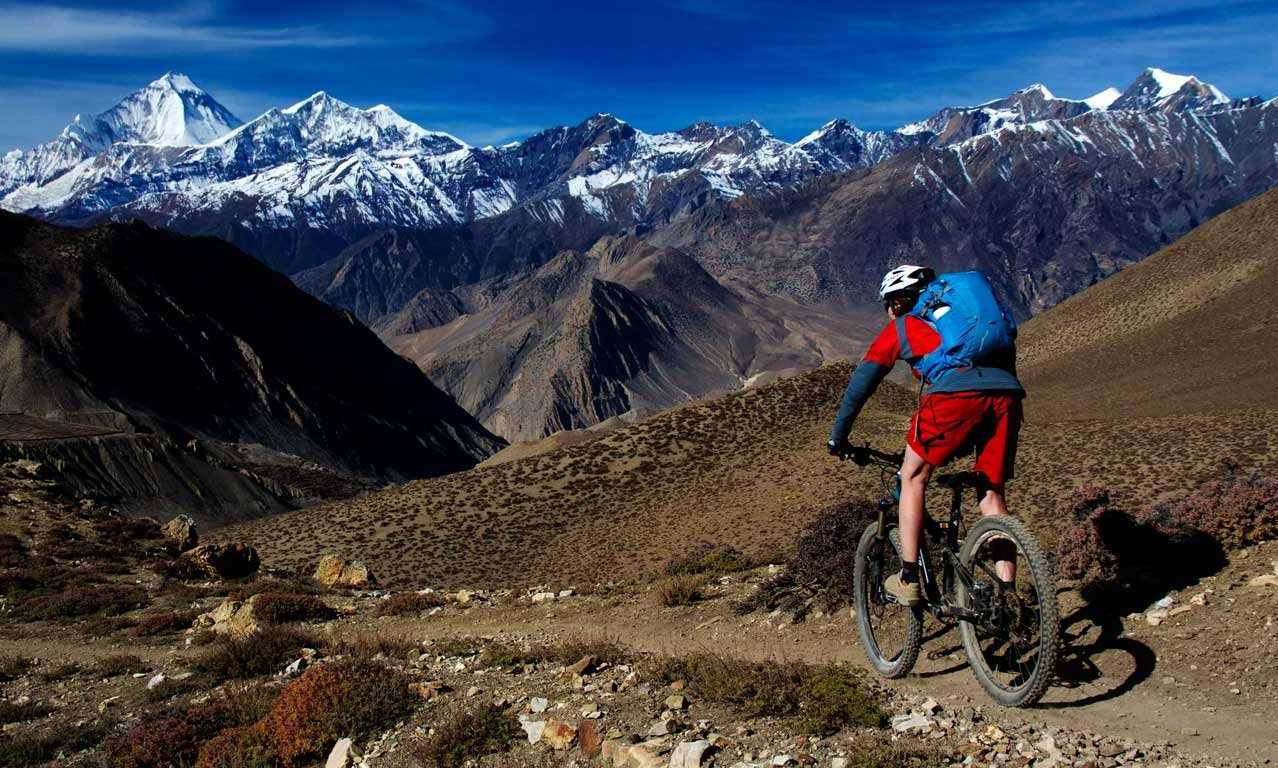 Why a biking trip to Nepal?
Biking trips in Nepal offer a unique and unforgettable adventure. Here are some compelling reasons why Nepal is a fantastic destination for biking:
Wonderful offroad
Tough and hard riding trails
An amazing glimpse of the Himalayas
Beautiful panoramas and vistas of Hills and plains adorned with beautiful lush forests
Chance to explore the diverse nature and culture of Nepal
Reaching and passing some pilgrim places, some historical places, and some culturally important places.
Accessible infrastructure and equipment rental options
Contribution to environmental conservation through eco-friendly biking
Unique and rewarding biking experiences for all skill levels
Memorable and immersive way to experience the beauty of Nepal.
Best biking trip in Nepal:
Just simply, every road toward high altitude, remote areas,s or some hilly areas is great for the exciting adventure. Annapurna Biking Trip is one most popular and famous biking trips in Nepal. One can also go for a One-day Biking Tour in Nepal and experience the real thrills.
5. Bungee Jumping in Nepal
Bungee Jumping is one of the most adventurous sports that are easily available in Nepal. Bungee Jumping allows feeling the real excitement and thrill in a short period. Bungee Jumping in Nepal is currently operated on the Bhotekoshi River Bridge. The jump is made from the suspension bridge over the Bhotekoshi River. The gorge is so deep and that's why it is one of the highest bungee jumping in the world.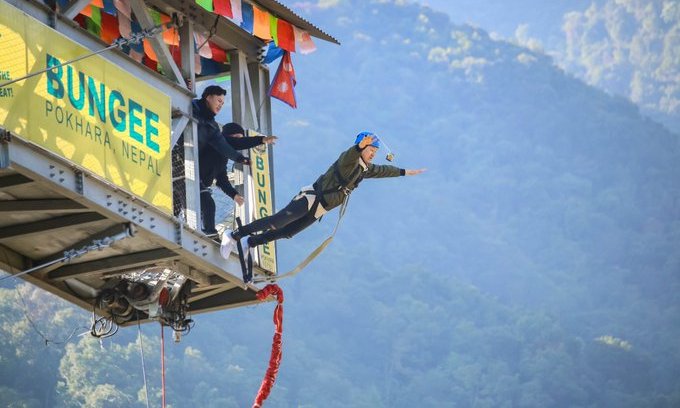 Bungee jumping in Nepal is more famous because of the natural spots and beautiful gorges. The potentialities of Bungee Jumping in different places in Nepal are studied. The other spots are in the process of finalizing and starting the jump.
Why Bungee Jumping in Nepal?
Bungee jumping in Nepal offers a thrilling and unique experience that sets it apart from other destinations. Here are some compelling reasons why Nepal is an excellent choice for bungee jumping:
Breathtaking natural settings with deep gorges and rushing rivers
Iconic bungee jumping spots, including the Last Resort
Thrilling adrenaline rush and sense of excitement
Strict safety standards and professional guidance
Opportunity to combine bungee jumping with other adventure activities
Cultural immersion and interaction with local communities
Creation of unforgettable memories and sense of accomplishment
Stunning views and visually captivating experience
Unique and unparalleled feeling of freefalling
Thrilling adventure that pushes personal limits and conquers fears
Summarizing all things, Nepal is one perfect destination for adventure sports and activities. Adventure sports in Nepal have not only tough and challenging but are equally rewarding. Cultural and natural diversity are all along the journey. It also allows exploring the diverse floras and faunas of Nepal. Adventure in Nepal means the real journey toward geographically diverse fields. As compared to adventure in other countries, adventure sports cost in Nepal is a little cheaper. The Himalayan nation and the abode of the gods have lots of adventure activities varying from an easy level to a challenging and very difficult level.
Luxury Holidays Nepal has lots of adventure sports and activities packages. LHN is in partnership and alliance with the best adventure sport arrangers. With coordination with Adventure Sports Company like Rafting Company, Bungee Jumping Company, Paragliding Company, Mountain Flight Company, Helicopter Tour Company, and many other, LHN provide perfectly arranged adventure trip. You can choose your favorite adventure activity, check out adventure packages.
Please, click here for adventure activities tour packages.
If you need any further information, please contact us, Email: [email protected], Phone: +977- 985 100 5129 (WhatsApp)